Allow Us to Introduce You To...
These are the people who will get you well and keep you well. The people who will restore your confidence and your drive. These are some of Santa Clarita's finest doctors and medical practitioners - and they're looking forward to meeting you.
DERMATOLOGIST
Bernard I. Raskin, MD of Advanced Dermatology & Cosmetic Care 254-3686
Dr. Raskin and his warm, professional team at Advanced Dermatology & Cosmetic Care have been servicing the Santa Clarita Valley for over 35 years and have treated well over 50,000 cases of skin cancer. Dr. Raskin's goal is to educate patients not only about skin cancer treatments, but also on preventative measures that they can take to ensure good skin health. He's committed to ensuring that every member of his team provides patients with quality care that is supported by the highest order of compassion, innovation, science and technology. Under the skilled guidance of Dr. Raskin, Advanced Dermatology also offers cosmetic procedures and skin care regimens that help to reverse sun damaged and aging skin. Advanced Dermatology & Cosmetic Care is comprised of experienced medical experts in dermatology, skin cancer treatment, laser and cosmetic surgery. Founders of The Mohs Micrographic Surgery Center of America, the medical office stays at the forefront of skin care research and innovative procedures.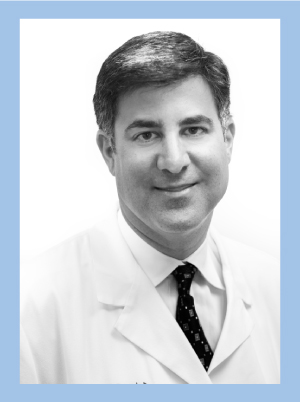 PLASTIC SURGEON
Andrew T. Cohen, MD, FACS of Beverly Hills Physicians 249-4040
A native of Southern California, Andrew Cohen comes from a family of surgeons, including his father and three brothers. Dr. Cohen attended the University of California Riverside and medical school at Case Western Reserve University in Cleveland. He was handpicked to train in the integrated General Surgery/Plastic Surgery program at Loma Linda University Medical Center, which emphasizes all aspects of cosmetic and reconstructive surgery. He excelled in all facets of his training but because of his love of art and photography, Dr. Cohen embraced aesthetic surgery. He completed additional training in Atlanta at the world-renowned Paces Plastic Surgery, specializing in aesthetic surgery of the face, eyes and body. He has a special interest in cosmetic surgery of the breast and body contouring. One of his most popular procedures is the Mommy Makeover, which restores a woman's body after childbirth. Dr. Cohen also likes to work for good causes and has performed missionary work in Argentina, operating on children with cleft lip and palatal defects. He spends his free time with his wife and three boys, running half-marathon races, scuba diving, playing piano and skiing. 249-4040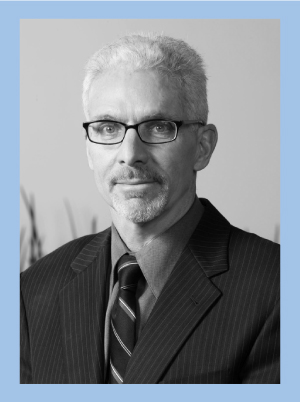 MEDICAL AESTHETICS DOCTOR
Craig F. Ingber, MD of Dermacure Medical Aesthetics 257-8400
Dr. Ingber, a board-certified facial plastic surgeon, opened Dermacure - his Valencia medical office - in 2007 with one goal in mind: Helping patients look the age they feel. Since then, the company has earned an exceptional reputation grounded in the best patient care and customer service. Dr. Ingber tests every new laser and injectable that enters the market and chooses only the safest and most effective for Dermacure. In the last 18 months, his office has added three new lasers and one new dermal filler. Dr. Ingber personally does all injections upon request. Dermacure specializes in cosmetic skin care including lasers, chemical peels, microdermabrasion, injectable Botox and Dysport and dermal fillers like Voluma XC, Juvederm Ultra and Juvederm Ultra Plus. Services offered at Dermacure include Ultherapy, Liposoniox, Fraxel Dual, Limelight, Laser Genesis, laser vein and hair removal and more. Drop in to shop their retail collection; you'll appreciate the wide selection and professional advice. Dermacure's medical-grade products include Skin Ceuticals, Skin Medica, Clarisonic, Obagi and Latisse.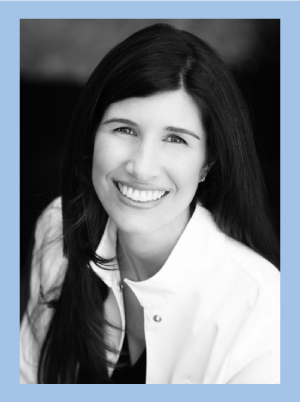 DENTISTS
Patricia Guerrero, DDS of Everbright Family Dentistry 296-3300
Dr. Guerrero specializes in family and cosmetic dentistry, but it's her effervescent personality that makes her a favorite of parents and kids alike. She'll make sure everyone is fully educated on preventative care - and that your family is treated like family. Everyone's welcome at her office, including young children, teenagers, adults and senior adults. Dr. Guerrero's practice is unique because they only have one dental provider, which allows Dr. Guerrero to focus her attention on one patient at a time.
Jason Oh, DDS of Valencia Dental Arts 799-9989
Dr. Oh is a UC Berkeley/UCLA graduate, but don't be put off by his prestigious pedigree. This friendly, approachable dentist sets the tone for this office's warm, friendly environment. Valencia Dental Arts offers general, cosmetic, orthodontic and implant dentistry with state-of-the-art dental care. In over a decade of practicing dentistry, Dr. Oh has refined his philosophy of comprehensive dental care for the whole family into a simple, powerful phrase: "I'm dedicated to your smile!," he says.
PODIATRIST
Tony Avakian, MD of Valencia Foot & Ankle Center 288-2321
At Valencia Foot & Ankle Center, Dr. Avakian's practice, the entire staff believes that a doctor and patient become a team when treating an individual's feet. Dr. Avakian will take his time listening to understand your concerns and designing the best treatment options for you, which explains why he has been named "Best Podiatrist" two years in a row by "Best of LA" on KCET and ION TV. Dr. Avakian continues to keep up with the latest equipment and treatment plans, offering cutting-edge technology to give you the best possible results in treating your foot and ankle ailments. Dr. Avakian's training includes Cornell University and Cedars Sinai Hospital.
OCULOPLASTIC SURGEON
Joseph H. Chang, MD of Advanced Dermatology & Cosmetic Care
888-560-0047
Dr. Chang is a board-certified ophthalmologist, oculoplastic surgeon, eyelid and facial aesthetic specialist. With a practiced hand and an artistic eye, Dr. Chang performs upper bleph/ptosis repair, lower bleph/eyelid rejuvenation, chemical brow lifts, facial rejuvenation with relaxing agents like Botox and Dysport, skilled use of fillers like Restylane, Perlane, Juvederm Ultra, Juvederm Ultra Plus and Radiesse and skin rejuvenation via laser skin resurfacing. Says Dr. Chang, "When I am seeing a patient for a consultation, I like to take each patient through a mini tutorial about their different options and what each one means for them. This helps jump-start the communication process, opening the door for them to ask questions and feel better informed to make decisions. Great communication is key to creating a good long-term treatment program." A clinical instructor of ophthalmology at the Jules Stein Eye Institute at UCLA, Dr. Joseph H. Chang relies on his experience, innovation and artistry to help patients achieve their aesthetic goals. Results and detail oriented, yet easy to talk to, Dr. Chang enjoys building long-term relationships with his patients, which has become a fundamental piece of his practice.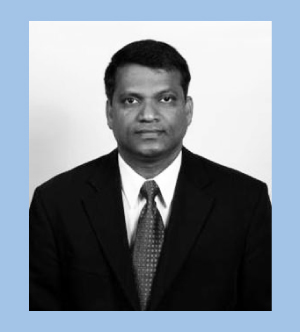 VASCULAR DOCTOR
Mallik Thatipelli, MD, RVT, FSVM of California Vascular Center 873-4216
Dr. Thatipelli specializes in vascular medicine and phlebology, as well as the best personalized care. His Center provides comprehensive vascular and vein evaluations, ultrasound and varicose vein treatment. The Mayo-Clinic-trained vascular physician utilizes the latest advances in technology and medicine to treat his patients effectively and with compassion.
FERTILITY SPECIALIST
Catherine DeUgarte of Pacific Fertility Center of Santa Clarita 310-209-7700
Dr. DeUgarte is more than a well-respected fertility specialist; she is a treasured member of families far and wide who now count a baby as a blessing because of her skill. Known for her round-the-clock accessibility and compassion, Dr. DeUgarte puts her patients at ease while utilizing the most effective fertility treatments available today. Meet her at a free seminar where all your fertility questions will be answered and topics like egg freezing, age/success rates, recurrent miscarriage, unexplained infertility and more will be discussed. "Fertility 101" will be held on April 26 in Santa Clarita and April 12 in Los Angeles. Reservations are required; lunch will be provided.
NEONATAL SPECIALIST
Jeffrey Hartleroad, MD of Providence Holy Cross 888-432-5464
Dr. Hartleroad specializes in the care of high-risk OB patients and premature infants. He says, "Focusing on family-centered care, we encourage participation of the entire family, especially the parents, in the daily care of their infants. As active members of the care team, parents and family members participate in developing personalized, custom care plans for their infants and are included in the decision-making process. This ensures that they are intimately involved in the care of their children, and that they are well-prepared for the joyous day when their child comes home." Providence is a designated CCS Special Hospital & Community NICU from California Children's Services (CCS), California Department of Health Care Services.
COSMETIC GYNECOLOGIST
Courtenay Poucher, MD, FACOG of Aesthetic Center of Santa Clarita
312-0497
Dr. Poucher has been practicing as an ob/gyn since 2001. She opened the new Aesthetic Center of Santa Clarita in 2012 with clear intent: to create a place where women can go to discreetly discuss their vaginal concerns and get the treatment they have been thinking about for years. Says Dr. Poucher: "I believe being a great practitioner means being a very good listener. I strive to help my patients set and achieve their aesthetic and health goals as a partnership. Many times our patients are so grateful to know that something can be done. I'm proud to help women feel more confident in their own skin." Dr. Poucher specializes in labiaplasty, vaginoplasty, clitoral hood reduction, hymenoplasty and revision of prior aesthetic vaginal surgeries. Right now, her Center is offering a spring special to help women feel more comfortable this summer. Take $500 off any aesthetic vaginal surgical procedure booked the same day as your consult.
PEDIATRIC OPTHAMOLOGIST
Sudha Nallasamy, MD of Children's Hospital Los Angeles - Valencia
Dr. Nallasamy specializes in pediatric ophthalmology and strabismus, offering diagnosis and treatment of strabismus in children and adults, as well as the diagnosis and treatment of amblyopia, lacrimal disorders, glaucoma, cataracts and inherited eye diseases in children. "My personal philosophy of care is that the patient and family come first," says Dr. Nallasamy. "I want to make sure I understand and address all concerns, and make sure that all are comfortable with the treatment plan before proceeding. I strive to treat patients and their families with compassion and respect at all times, while providing only the best possible medical care, as I would want for my own family members. I feel I have a special 'knack' for working with children, which is very important when trying to obtain as much information as possible from an eye examination." Dr. Nallasamy's research interests include telehealth in pediatric ophthalmology, strabismus, ophthalmic education and childhood blindness in developing countries. She currently oversees the pediatric ophthalmology resident rotation at Children's Hospital Los Angeles and enjoys teaching (and learning from) young, inquisitive minds.