Winter Vein Treatments make for Happier Summers
A common complaint in the spring and summer is that people want to wear skirts or shorts, but are too embarrassed by unsightly red or blue spider veins on their legs. Unfortunately, it is almost too late at that point to have enough time for the three treatments that are needed to reduce or remove them. Ideally, vein-removal patients should start these treatments in the winter. That way the veins will be clear by late spring or early summer. Dermacure of Valencia offers laser treatments to permanently destroy spider veins. The treatments are quick, less painful then sclerotherapy and are very effective in reducing or removing visible spider veins. Three treatments are recommended six to eight weeks apart. Patients can continue with their normal activities immediately afterward, with the exception of strenuous exercise, including running, for about 72 hours post procedure. No compression garments are needed after laser vein therapy. Dermacure of Valencia 257-8400
Feel more Confident in your Bikini
Some women can throw on a bikini without a second thought. Others hesitate, held back by embarrassment over how their body looks in the "bathing suit area." For women who are uncomfortable about the large size of their labia, swimsuits, yoga pants and even today's denim styles pose as reminders that their most private parts can draw unwanted public attention.
There is a solution: A labiaplasty procedure can reduce the size of the labia minora or majora during an in-office procedure that takes about an hour. Recovery is quick and consultations are free. Aesthetic Center of Santa Clarita 312-0497
Eliminate the Bulge with CoolSculpt
You diet, you exercise and you still can't lose that fat! You are not alone in the battle to lose those bulges. CoolSculpting by Zeltiq permanently reduces unwanted fat that is resistant to diet and exercise. This safe procedure permanently removes fat cells like liposuction, but with half the cost, less risk and no downtime. CoolSculpting is FDA approved and clinically proven to kill up to 25 percent of fat cells within each target area. Advanced Dermatology & Cosmetic Center 254-3686
Cardiovascular Disease is Preventable
Here's your Prescription for Better Health
Cardiovascular disease (CVD) - including heart disease, stroke and high blood pressure - is the number-one killer of women and men in the United States. Sadly, many CVD deaths could have been prevented through healthier habits.
How can you reduce your risk of CVD?
First, know the risk factors: age, family history, sedentary lifestyle, obesity, high-blood pressure, high cholesterol, pre-diabetes or diabetes and smoking. Notice that of these eight risk factors, we can control six of them! And what is the prescription for all six? Exercise. Exercise is a very powerful medicine. If medicine can prevent or eliminate a disease, why would you not take it?
Aerobic exercise, such as cycling, is directly related to your quality of life and your lifespan. Indoor cycling can help you maintain a healthy weight and lower cholesterol and blood pressure. When you participate in aerobic exercise, you decrease your LDL, or "lousy" cholesterol, while increasing your HDL, or "healthy" cholesterol. HDL cholesterol protects against heart disease by cleaning out your arteries like a vacuum. Aerobic exercise is the only way to increase your HDL cholesterol and directly reduces your risk of CVD.
All adults should engage in moderate-intensity exercise for at least 150 minutes per week; 30 minutes every day is strongly recommended.
When you "weigh down" with Cycleup, you can reduce your risk of heart disease. Only 45 minutes just three to four times a week will do it! The next Weigh Down begins March 1. Learn more at the information meeting on February, 23 at 7:15pm. 645-3060
Running for the Heart of It
Running can contribute greatly to your health; most people know that it's one of the best ways to lose weight and relieve stress. One thing that people might not know is that running helps the heart and cardiovascular systems. A strong heart and lungs pave the way for a healthier life in several different ways. Weight and heart diseases are linked; running allows the body to remain strong and keep tabs on overtaxed systems. Also, studies have shown that bodies of people who run regularly, over the course of many years, are very efficient and continue to work and improve even after activity has ended. Many cases show heart attacks have ended almost miraculously because the heart was strong and healthy. At the end of a race, the heart that can pump more blood will out-perform the heart with less volume; the same applies for post race or after endurance events. The better the heart, the faster one will recover. So remember to do some high-intensity training that keeps your heart rate high, building your heart like the muscle it is. This will improve your health - and life! Runners Lane 260-3368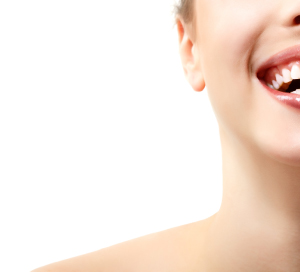 Get Healthier Skin for Less
Maintaining perfectly-smooth skin is easiest with the help of a professional, but appointments can get costly. That's where Blo-Out Lounge's new skincare treatments come in. This affordable "treat" can now be worked into your regular schedule for maximum effectiveness. The Essential Facial is only $40 and includes a skin analysis, double cleanse, custom exfoliation, mask and daily routine. Choose from Anti-aging, Lighening/Brightening, Blemish or Soothing and buy in bulk to save. Three series can be had for $110; five for $170. Blo-Out Lounge 255-BLOW (2569)