Inside SCV Magazine is Santa Clarita's favorite full-color, full-gloss direct-mailed publication. Filled with must-read features and actionable advertiser promotions, our magazine draws the reader in - and keeps them interacting with your ad and content.
Your ad will benefit from placement near our collection of exceptional photographs, artistic layouts and professionally-written articles.
For advertising or rates, please call 661-298-4586 or email ops@insidescv.com
Camera Ready Artwork: Acceptable formats include high resolution EPS, PDF or JPEG. Submitted artwork must not contain 4-color black text. All black copy text should be C-0 M-0 Y-0 K-100.No crop marks or printer's marks, please.

Free Custom Ad Creation: All Images / artwork / logos provided must be 300dpi at 100% minimum. Low resolution 72dpi JPEG's, GIF's and art pulled from websites cannot be accepted as they will look blurry when printed. Logos should be submitted in EPS or workable PDF format with text converted to outlines.

AD SIZES

Double Truck
Finished Size:
16.75"w x 10.75"h
Submitted with Bleed:
17.25"w x 11.25"w
0.5" Text Margin, 0.25" Bleed
No crop marks or printer's marks, please

Full Page
Finished Size:
8.375"w x 10.75"h
Submitted with Bleed:
8.875"w x 11.25"h
0.5" Text Margin, 0.25" Bleed
No crop marks or printer's marks, please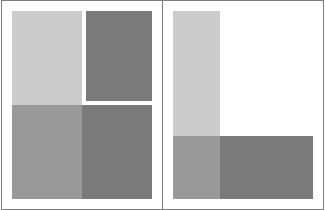 1/2 Page - Horizontal
7.625"w x 4.875"h
No Bleed

1/2 Page - Vertical
3.7188"w x 10"h
No Bleed

1/4 Page
3.7188"w x 4.875"h
No Bleed

1/3 Page - Horizontal
7.625"w x 3.1667"h
No Bleed

1/3 Page - Vertical
2.4167"w x 10"h
No Bleed