You learn at least one new thing every day, or - in this case - you could learn a whole bunch more than that! Read on to discover beauty facts that could help you reach your skincare, weight and intimate health goals. "Back to school" has never been so interesting!
If you start your laser hair removal session now, you could expect to experience a 50-percent to 90-percent reduction in hair before the start of next summer after only six treatments. Treatment sessions usually occur six to eight weeks apart and now's the time to start. Summer is when you'll have the most available hair follicles at your first appointment. More hair targets in the active phase of growth means you have more possibility of hair follicle destruction. That means less regrowth after only one treatment!
This could save you 15 to 20 minutes in the shower if you don't have to shave your legs, underarms and bikini area. Bonus: Most people say they don't need to shave at all for the following three to four weeks immediately following their first treatment. Plus, when you're treated with the ND YAG 1064, the best laser for hair removal, treating tanned skin, as well as naturally-dark skin, is safe and effective. The result is a savings of time, resources and energy, plus a boost in confidence.
Valencia Laser, Inc. 775-0690
According to a 2014 survey by the American Society for Dermatologic Surgery, approximately seven out of 10 consumers are bothered by submental fullness (double chin).
Submental fullness associated with subcutaneous fat can detract from an otherwise balanced and harmonious facial appearance - leading to an older and heavier look. Advancements in anatomic knowledge have played a major role in the refinement of many rejuvenative procedures. Facial anatomy has advanced more recently with the demonstration that the superficial fat of the face is not composed of one homogenous layer but is segregated into discrete fat compartments. The submental fat compartment plays an important role in the appearance of the youthful and aesthetic neck, as well as in the overall attractiveness of the face.
Kybella is a prescription medicine used in adults to improve the appearance and profile of moderate to severe fat below the chin (submental fat), also called "double chin." The active ingredient in Kybella is deoxycholic acid, a naturally-occurring molecule in the body that aids in the breakdown and absorption of dietary fat.
When injected into the fat beneath your chin, Kybella causes the destruction of fat cells. Once destroyed, those cells cannot store or accumulate fat. Kybella treatments are now available at Advanced Dermatology & Cosmetic Care.
254-3686
Breast augmentation is up 35 percent. Buttock implants have nearly doubled in the past year alone. Procedures like tummy tucks and arm lifts are also up. Meanwhile, other operations have decreased in popularity. According to the American Society of Plastic Surgeons, eyelid surgery, facelifts and forehead lifts have all dropped.
Though society continues to become more accepting of cosmetic surgery, some continue to hold the misconception that anyone who would want to modify their bodies does so out of shame or overall discontent with their identity. Though cosmetic surgery is proven to increase self-esteem, confidence, and feelings of self-worth for the patient the vast majority of the time, those who pursue plastic surgery are rarely lacking in confidence and self-esteem. According to the American Psychological Association, most people who seek plastic surgery exhibit self-esteem at normal to above average levels. The study attributes one cause for this trend to the fact that seeking to change one's position or circumstance requires a base level of confidence in the first place. Patients who pursue cosmetic surgery feel empowered to take control over their bodies, and seek positive results. Conversely, people who struggle with low self-esteem often struggle to take the steps necessary to engage in self-improvement behavior. Wherever your self-confidence stands, a board certified plastic surgeon can help you pursue a desired change to boost it. A free consultation with Beverly Hills Physicians in Valencia is the first step.
Beverly Hills Physicians 249-4040
It is no secret that sun exposure has long-term aging effects on the skin. We have become more educated in recent years on how to protect ourselves from ultraviolet aging rays, in addition to UVB radiation that causes sunburn. Even with all of this knowledge, sometimes we forget to reapply our sunscreen every couple of hours.
Luckily there are procedures that can address the pigmentation and collagen destruction caused by the sun. And Fall is the perfect time to receive treatments - when we are done with vacations and frequent beach trips! Limelight fotofacial treatments effectively remove freckles and broken capillaries (sun damage) with little to no down time. Treatments are performed once a month, and up to five are recommended for optimal results. Fraxel Dual effectively treats freckles and improves skin texture in as little as one to two treatments. Starting treatments now means that you can have your skin beautiful and glowing again in time for the holidays.
DermaCure Medical Aesthetics 257-8400
_______________________________________
Back to School with Beautiful Brows
When the teen pressures of "to pluck or not to pluck" get heavy, the best advice is don't! For a more natural look that emphasizes inner beauty, Heather Nelson of WAX welcomes mothers to bring their junior high-aged daughters in for their first brow shaping and then return for some "guided maintenance" as they grow into their teen years. Waxing, while it might be slightly uncomfortable the first time, is a good way to teach young women the confidence they need to resist the urge to grab the tweezers and over pluck. With parental consent and reason, there is no real minimum age for waxing. Good rules of thumb: if they're getting teased - wax; if they are self-conscious - wax; if they're leaning toward doing it themselves - wax; if they're looking for the best, natural, supportive professional - WAX by Heather Nelson is in the Sola Salon.
644-4346
_______________________________________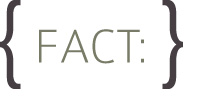 If you stick to a healthy diet and don't miss your ForeverSlim treatments, you are assured of achieving the weight and inch loss you want, in a fast, healthy way. About 98 percent of local clients are satisfied with their results, saying that they got real value for their money and they lost their desired weight and inches.
Sports doctors, physiotherapists and athletes have been using this style of therapy for years to tone and strengthen their muscles. Each ForeverSlim session is equivalent to hours of strenuous gym work and effectively targets those seemingly impossible-to-reach areas such as the lower abs and buttocks. When most people lose weight, they tend to be left with sagging, unattractive loose skin in the usual areas - stomach, hips, bottom, thighs and legs. ForeverSlim targets these specific areas and helps tone them up - a result simply not possible through diet alone.
ForeverSlim SCV 313-4878
The G-Spot Enhancement is a painless office procedure performed under local anesthesia. The actual injection usually takes less than 15 seconds and the total time in the examination room is usually less than 15 minutes.
The G-Spot Enhancement procedure augments (enlarges) the G-Spot. This results in a G-Spot about the size of a quarter in width, and one fourth of an inch in height. In a recent study, 87 percent of women had a noticeable response. After the procedure, there's no recovery time needed. The next day you can resume romantic activity. Results for the G-Spot Enhancement last four months to eight months.
Aesthetic Center of Santa Clarita 312-0497