The best news of 2019: Heller Plastic Surgery and SKIN by Heller Plastic Surgery are offering an incredible opportunity to look and feel your very best in the new year! For only $50, you'll be treated to $650 worth of services, plus have the opportunity to pre-purchase specials at a dramatic discount.
"We want this to be a day of celebration," says Dr. Justin Heller, owner of Heller Plastic Surgery and SKIN. The board-certified specialist will be on hand to connect with clients old and new. "We are excited to introduce the SKIN team, provide incredible complimentary treatments and share news about up-coming services that have jaw-dropping efficacy. We're really looking forward to it!" shares Dr. Heller.
The January 29th event's focus is all about skin - and SKIN by Heller Plastic Surgery. "We've assembled Southern California's dream team," explains Dr. Heller. "At this event, guests won't just learn about and get discounts for CO2 Laser, IPL, microneedling, radio-frequency microneedling and more. They'll talk to the most experienced, celebrated practitioners in their field and get advice about their specific skin concerns. This is a chance to authentically connect to people who could change your life. They love
what they do and can't wait to share it with our attendees."
Space is limited for this January 29th event, running from 11am to 3pm, so you'll want to reserve your spot now. Treatments are by appointment only.
*The CO2 Laser is not ideal for a small range of skin types. A very brief skin evaluation will be provided by phone prior to accepting the reservation fee to ensure that you will be able to benefit from your complimentary service.
With your $50 reservation fee, you'll receive a free CO2 Laser Hand Treatment*, valued at $500, as well as a free Quick Lifting Eye Rejuvenation Treatment, usually $150. Revitalize tone and texture on your hands while reducing photo pigmentation, age spots and lines, plus look more rested in your eye area - for only $50!
What SKIN Treatment is Best for Me?
by Dr. Justin B. Heller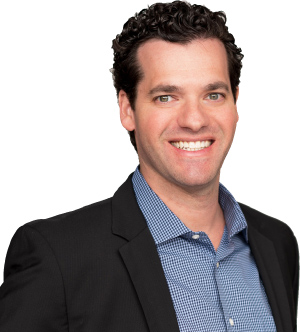 At our January 29th event, we'll be showing off a variety of highly-effective skin treatments - as well as offering special discounts on top of your free treatments. But the best thing about our event, in my opinion, is the opportunity to chat with a SKIN by Heller Plastic Surgery pro about what options are best fits for your goals. Right now, we're focusing on treatments that have low or no downtime while still dramatically improving the look and texture of your skin. Consider the CO2 Laser, a carbon-dioxide laser that resurfaces the skin, reducing wrinkles, removing sun damage and pigmentation, tightening the skin and softening texture and tone. Microneedling is a collagen-induction therapy leaves skin firmer, smoother and more toned; it's a great solution for scars, wrinkles and enlarged pores. Radio-frequency microneedling steps up those advantages, significantly improving fine lines, skin laxity and tone. Our Intense Pulse Light (IPL) treatment can erase discoloration, leaving your complexion fresh, youthful and clear. Chemical peels are also a great option; they address a variety of complaints with dramatic results. Which is best for you? Schedule your appointment today to find out!
Justin B. Heller, MD is a board-certified, Yale-educated plastic surgeon.
His practice, Heller Plastic Surgery, has been named Santa Clarita's
Best Plastic Surgeon three years in a row. Heller Plastic Surgery is located at
23838 Valencia Boulevard, Suite 260 in Valencia. 661-233-4949