Tips by Lori Parkinson and photography by Paige Burghardt
Make planning your big day simple, not simply complicated! It only takes a dab of visualization, a dose of organization and a touch of prioritization topped off with a dollop of creativity and you have the ingredients to plan your wedding like a true professional.
Create a timeline. This is your to-do list. Rank your priorities for setting appointments, meeting with perspective vendors and for having decisions made. This is your guide for making things happen and happen on time. This approach should be taken for every event that comes along with planning a wedding: the engagement party, rehearsal and other bridal gatherings.
Even if your theme is only a color, planning any event is easier if you have a theme to work with. It forces you to think outside the box and be more creative. Remember, these creative and original ideas are what will help wow your guests and make for a memorable event.
Intimidated by a theme? Start small and theme your guests' tables. For example, make a list of the special places you and your fiance have visited. Select the number of places to fit the amount of tables you will have. These table themes will not only make planning easier and more meaningful as you decorate according to what the location brings to mind, but they will serve as a great conversation piece for all who attend. Who said the centerpieces and decorations had to be the same? Tie all of the tables in visually by using a consistent color palate.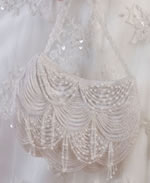 Make a running agenda for the wedding day. This is especially important if you do not use a wedding consultant. After all, you are the best judge of who should be where at what time because you scheduled and attended all of the pre-planning appointments with the vendors selected to be at your wedding. Don't feel silly about having everything scheduled to the minute. You should, and if organization isn't your strongest talent, then ask a trusted person to assist you.

Enlist, delegate and let go. A successful wedding is reliant upon quality planning, preparation and good communication. Enlist the talents and help of trusted people who you can delegate certain responsibilities. For example, the guest table doesn't just get set up at the right time complete with all the necessary supplies. Assign someone the task of setting up the guest table. Make sure they have a running agenda with their assignment and time frame highlighted. Also be sure to list the supplies required for setting up and instructions for how you want it to look on the agenda. The idea here is to leave no guesswork.
If you have chosen to make your own decorative arrangements, ask a trusted person with similar tastes to your own. Be sure that no matter the task, each person has a container/box with all of the necessary items and a running agenda inside the box.
Be sure to schedule a "gratitude gathering" to recognize the special people who helped you carry out your big day. It doesn't matter if this is done before the wedding, or shortly after. The idea is to set aside time to let them know how much you appreciate them and their help. This gathering can be whatever you and your budget want it to be: festive, formal or casual. Just relax and enjoy!
Flowers
by Antique Flower Garden, 661-255-0255
Cake
by Merci Beaucoup, 661-255-1225
Suit
by J. David's Custom Clothiers, 661-287-3636
Linens & China
by Celebrate, 661-259-8611
Purse
by Impressions Jewelry, 661-260-3915
Cufflinks
by J. David's Custom Clothiers, 661-287-3636
Invitation
by Celebrate, 661-259-8611
Bridesmaid Dress
by Cruz's Bridal, 661-259-2711 (previous blurb image)
--------------------------------------------------------------
Lori Parkinson, a wedding and event planner, is the owner of The Big Chill, 209-1810.