Betty Ferguson Foundation Seeks Volunteers, Sponsors, Donors
The Woman of Honor dinner, a fundraiser for Betty Ferguson Foundation, will be held September 20. Volunteers for positions like silent-auction hostesses, live-auction spotters, auction-basket designers, registration help and more are needed, as are business sponsors (ad deadline is August 15) and product donors. The purpose of BFF is "To Train, Develop & Empower Women & Youth to be a Vital Force in Society"; 702-8712
Autumn Hull Photography recently celebrated the grand opening of the photographer's new studio. Autumn specializes in photographing babies, children, maternity and family sessions. The new studio is located at 25020 Avenue Stanford, Suite 100, in the Valencia Industrial Center; 297-6951 www.autumnhullphoto.com
Law Offices of Louis J. Esbin Celebrate 15 Year Anniversary
Louis Esbin, the only certified practicing bankruptcy specialist in the SCV, opened his practice here on June 1, 1993. He has been a Rotarian since 1994 and now serves as president of the Central District Consumer Bankruptcy Attorneys Association, an association of 135 consumer bankruptcy lawyers (the second largest such group in the country) dedicated to providing consumers and small businesses with the highest quality representation. In 2007, he co-authored a guide used by other bankruptcy lawyers to practice under the new bankruptcy code. Mr. Esbin's practice focuses on assisting families who may lose their homes to foreclosure and businesses struggling to survive in the new economy. He also assists contractors, material providers, engineers and design professionals affected by the filing of bankruptcy by LandSource, Newhall Land & Farming and related companies; 254-5050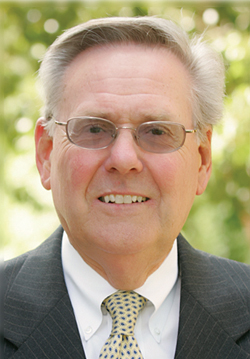 SCVBank has announced that Hugh Waddell was promoted to the position of senior vice president/chief credit officer. Waddell and his wife, Donna, have lived in Valencia for 37 years. Waddell has previously held the titles of chief credit officer at Commerce National Bank and the Bank of Santa Clarita, as well as EVP/chief administrative officer for Western Security Bank; 255-9250
Newly-opened Infinity MedSpa in Valencia Boasts Exclusive Treatments
Infinity MedSpa owners Tim Malan, Jeff Robbins and Van Veloso, M.D. know that when it comes to health and beauty, results matter. Infinity MedSpa is the only practice in the SCV to feature Virtually Painless Laser Hair Removal, as well as the world-renowned Accent XL Body Contouring and Non-surgical Facelift devices. Plus, all procedures are performed by medspa experts. Complimentary skin-care analysis sessions are now being booked. Infinity MedSpa is located in the Promenade Town Center at 27019 McBean Parkway; 259-8100
Cosmetic Pigmentation Clinic Opens Satellite Location in Santa Clarita
Cosmetic Pigmentation Clinic, located in Beverly Hills, now has a satellite office on Lyons Avenue. Owner Karen Kim is a certified permanent cosmetic technician and is certified in scar camouflage, areola reconstruction and other advanced restoration techniques. She does permanent pigmentation for eyebrows, lips, eyeliner, and correction of unsightly scars; 818-322-9512 www.leespermanentmakeup.com
Threads Boutique recently opened in the new Bridgeport Marketplace at the corner of Newhall Ranch Road and McBean Parkway. Threads specializes in affordable casual and dressy clothing as well as accessories for women and tweens. Owners Christina Baxley and Jennifer Castro are pictured above; 254-5544
Bi-Annual Sale at Runners Lane
Runners Lane will host their Bi-Annual Sale, from July 14 to July 26, to make way for fall inventory. Discounts range from 20 to 60 percent off selected merchandise, including running shoes, walking shoes, kids shoes, tennis shoes, cross-training shoes, clothing and accessories. Runners Lane is located at 26248 Bouquet Canyon Road; 260-3368
Discovery Pediatrics to be Featured on "The View"
Dr. Paul Horowitz of Discovery Pediatrics will soon be featured in an upcoming segment of "The View." Dr. Horowitz and co-host Elisabeth Hasselbeck will discuss reducing germs in schools and what parents, teachers, and children can do to stop the spread of illness. The show will air in August.
Help Carousel Ranch Kids
On August 23, Carousel Ranch will host the 12th-annual Heart of the West fundraiser, presented by Mission Valley Bank. This imperative fundraiser helps Carousel Ranch continue to provide equestrian therapy to children with disabilities. Please be a part of their success by donating an item or service to be auctioned; 268-8010
The staff of Alexander Financial Group recently hosted a ribbon-cutting ceremony at their Valencia office. They offer retirement/investment planning, estate planning, financial planning and life insurance/long term care insurance planning. Scott R. Alexander holds an MBA, as well as RFC, CLU and LUTCF. In 1995, he became a member of MDRT (Million Dollar Round Table), an elite group comprised of the top one percent of the most successful financial professionals in the world; 295-8338
McKenna & Greene Launch Website
Check out www.mckennaandgreene.com. Everything clients love about the unique gift shop is now available online. Claus Porto soaps and lotions, Voluspa candles, ceramics and sterling silver jewelry are now a mouse-click away.
Ma Maison Celebrates Store Makeover with Trunk Show
Ede Eichmann and Katie LaKamp recently celebrated the makeover of their Ma Maison store in the Valencia Crossroads shopping center. Lesleen Kukucka, of the Me, Myself & Eye clothing line, held a special trunk show at the event; 799-7983