Jennifer Serraino and her stylish staff celebrated her eponymous retail store's five-year anniversary on Thursday, March 19. Santa Clarita's most fashionable women were on hand to try on the latest trends and dine on delicious hors d'oeuvres, desserts and drinks.
Home Improvements are All in One Spot with Just SCV's Best
As the economic climate is starting to warm up a little, it makes perfect sense to begin remodeling inside your home. Just SCV's Best contractors have come together with their vendors to bring pricing down without sacrificing quality. As a network of professional contractors, they are working together to raise the value offered to their clients. As the weather warms and the windows fly open, a lot of us may stay home this year. Take the opportunity to upgrade and improve your own environment; www.justscvsbest.com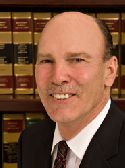 The Reape-Rickett Law Firm, the Santa Clarita Valley's largest family law practice, is pleased to announce the addition of Russell Thaw, Esq. to its legal staff. Mr. Thaw received his Juris Doctorate from the San Fernando Valley College of Law in 1980. After practicing in the Santa Clarita area for several years, he opened his own family law practice in the Santa Fernando Valley. Mr. Thaw has concentrated his efforts as a family law trial attorney appearing frequently in all of the Los Angeles Superior Courts. His reputation as an exceptional family law practitioner was recognized in 2004 when he was named Mediator of the Year by the San Fernando Valley Bar Association; 288-1000
www.divorcedigest.com/meetthelawyers
Emma's Nest Relocating to Bay Area
Although one of the SCV's favorite home decor and gift shops will no longer have a physical presence in the Santa Clarita Valley, they will continue to offer their clients interior decorating services. The company's signature bedding line - as well as all the other distinctive yet affordable decor lines - will be available exclusively through these interior decorating services. All inventory and display cabinets are now being sold below wholesale prices; 713-7280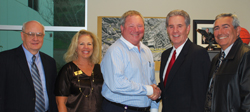 Dan Goetz, president and chief executive officer of Valencia-based UltraViolet Devices, Inc. (UVDI), was recently appointed to the Santa Clarita Valley Facilities Foundation Board of Directors. He will serve the remaining term of John Hassel, a founding board member who passed away in December 2008. Goetz joins Richard A. Patterson, president, Gary Condie, vice president, Marc Emmer, Kris Hough, Jaime Castellanos and Steve Sturgeon on the Foundation's seven-member Board of Directors. Directors serve on a volunteer basis, without pay or compensation for services. Five positions held by community members are staggered as four-year terms, one seat is held by the District superintendent or his designee, and one seat reserved for the Hart District Board president; www.scvfacilitiesfoundation.org
Don't Miss...
Saturday, April 18
Concerto Salon Hosts Grand Reopening Celebration
Enjoy live entertainment, giveaways, specials and appetizers at the fashion-forward salon located at 23340 Cinema Drive in Valencia next to Trader Joe's; 287-3700
MACC Design Boutique hosts Open House
From 11 a.m. to 7 p.m., celebrate and check out their new location. Preview new items and take advantage of "open house"-only specials. Now located at 25030 Avenue Tibbitts; 295-7755
Friday, April 24


Candleman of Valencia Hosts National Multiple Sclerosis Society Fundraiser
From 5 p.m. to 9 p.m. a portion of the night's sales will benefit the organization. Plus, bid on silent auction items and enjoy refreshments. Located 28269 Newhall Ranch Road in the Gateway Village Center; 257-9420 www.candlemanvalencia.com
Courtney Bourdas-Henn and sister Vickie Bourdas (not pictured) recently celebrated their 25th and 20th anniversary, respectively, with Northridge Skateland and Mountasia Family Fun Center, owned by brothers Michael and David Fleming.