"As an essential business, we stayed open to keep our neighbors safely on the road. The health of our community is always our top priority. Now we're seeing more and more clients shopping for their next vehicle - and smiling behind their masks. It feels good to get out, take a test drive and make positive plans for the future. We're honored that we've been a 'first stop' for many as our community OPENS BACK UP."
Chris Paz, chief operating officer of Mercedes-Benz of Valencia
"Crying happy tears."
That was the Facebook comment from Rachel Cosgrove, co-owner of nationally-acclaimed Results Fitness in Newhall, in reaction to the news that the order closing gyms would be lifted.
The sentiment has been shared countless times in countless ways by local business owners as, order by order, restrictions have been raised on restaurants, salons, retail stores and more.
"When you're a small-business owner, your business is your life and your clients are your family," says Scott Pointer, owner of Santa Clarita Valley Equestrian Center. "When we were closed, clients would reach out and tell us how much they missed their time here. It hurt our hearts not to be open - not just because it's how we provide for our kids but because of what we mean to others. Hearing that we could get kids off the computer and into horse camp, put people cooped up for months on our horses for socially-distanced trail rides out in nature... it meant everything to us to find out we could serve our community again."
"This has been a practice in patience and planning for our community's business owners," explains Dave Rendall, owner of RE/MAX of Santa Clarita, Valencia and Gateway. "Reopening now, in an uncertain economic environment, is going to require not just innovation on the part of Santa Clarita entrepreneurs, but a concerted effort on the part of residents to keep our mom-and-pop organizations in business as they adjust to new restrictions and realities."
That means shopping local - and avoiding the temptation just to click "buy" on Amazon for items available in town. "Our businesses drive our Santa Clarita economy with tax dollars and employment opportunities, but that's not where their positive impacts stop," says Rendall. "Our local business owners are our leaders who work tirelessly for community improvements that benefit all of us - they're our softball coaches, nonprofit board members and clean-up organizers. Their efforts in and out of their businesses create a rich fabric that makes our town special. And they're going to need our help right now."
As Santa Clarita nonprofits struggle to find their footing in the new normal, they are being impacted two-fold by recent events: not only are donations down because fundraisers have been cancelled, but they now worry about the health of their biggest supporters - local business owners.
"It's not an understatement to say that Carousel Ranch and every other SCV-based nonprofit organization is able to accomplish what we do in this community in large part because of our town's small and locally-owned businesses," says Denise Redmond, executive director of the equestrian-therapy program that serves special-needs children. "They are our auction donors, our board members, our volunteers, our sponsors, our backbone. Without them, there isn't a budget for the services we provide hundreds of Santa Clarita families."
When we make conscious purchasing decisions to support local businesses with our wallets, those dollars continue to make a positive impact. "Our family-owned and operated business has been in the SCV for over 40 years. To be closed for 56 days was unprecedented - but the messages of support from our community got us through. Now that we're open, we're able to put other Americans back to work, too - over 80 percent of our stock is made in the United States," shares Norb Moniz, owner of A Royal Suite Home Furnishings.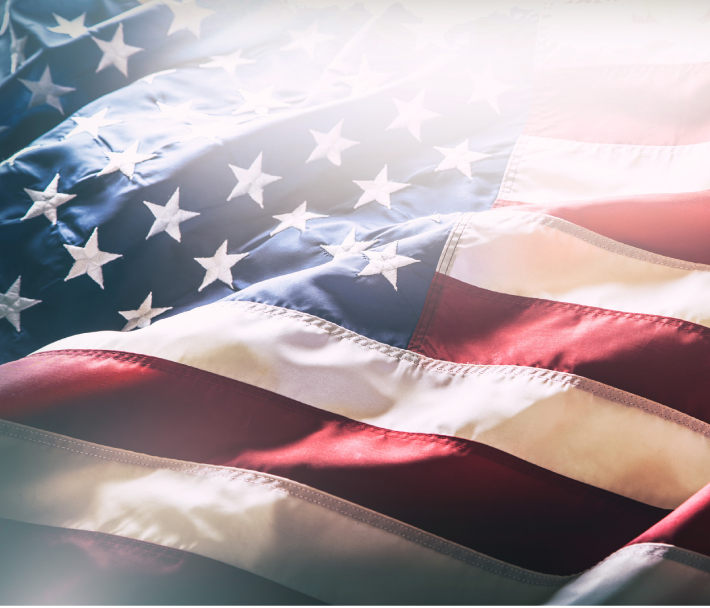 "When we saw patients for emergencies during Safer at Home, they were so grateful to have access to care when they needed it. To be able to turn stressful, painful situations into POSITIVE EXPERIENCES WAS AN HONOR. Serving our hometown when they needed us the most was the silver lining of a tough situation. We're so happy to be open now - we're smiling ear to ear behind our PPE!"
Allen & Kelly Smudde, DDS, owners of Santa Clarita Advanced Dentistry
Supporting SCV Businesses the Socially-distant Way
Comfort levels with "now open" strategies range from "we should never have closed at all" to "we're not out of the woods yet." No matter where you land on that line, there are ways to support your local businesses as they begin to transition back into full operation. And remember: Businesses are obligated to meet very strict criteria to stay open, per the health department. If they ask you to wear a mask or wait outside prior to your appointment, be kind and comply (Unless you have a health condition that prevents safe mask use, obviously.). They're doing what they can to keep their doors open and staff employed.
Restaurants
Dine in or take out, but make it local when you do. Channel your inner foodie-influencer and post that yummy pic on social before you dive in to give them a free ad boost.

Retail
Need something special not carried in store? Ask your local retailer to order it for you so they get the sale. Not ready to shop in person? Many retailers will email or text you pictures of options and let you pick up curbside. Others are offering free local delivery.
Services
If in-person gyms aren't on your comfort list yet, call and ask the owner about online programs. Many are offering hybrid workout solutions. The same goes for other service-based industries, from interior designers to realtors. Pick out your next paint color and find out about your home's value on Zoom!
You're #SCVNowOpen... and asking yourself, "Now what?"
"You aren't alone," says Inside SCV Magazine Publisher Therese Edwards Tunney, a strategic communications specialist and Communication Studies professor. "There are competing messages, so many platforms and too much on business owners' plates already. Getting the #SCVNowOpen marketing out there is a real challenge, especially with budget and time constraints."
That's why the Inside SCV Magazine team fuses the best of "all of the above" - print, social, digital and more - to create affordable, distinctive promotion solutions for Santa Clarita businesses.
"When we founded Inside SCV in 2005, we knew that we wanted to do things differently," says Publisher Jeanna Crawford. "We're not just where you place an ad. We become members of your team - your business coach, your number-one referral source, your community connector, your marketing professor. It's a relationship-based service that gets results."
Hundreds of local businesses count on Jeanna, Therese, Creative Director Amandalynn Sawyer and their staff of professional marketing experts, writers and coordinators to cultivate effective marketing strategies that are thoughtful, beautiful and have a real ROI.
"We've been so happy with our experience with the Inside SCV Magazine team. From print ads to copywriting, social media management, e-mail marketing, printed goods, signage and so much more, the quality and responsiveness is top rate," says Norb Moniz, owner of A Royal Suite Home Furnishings.
With marketing solutions starting at only $375 a month, Inside SCV Magazine is a premier SCV publication you can afford - and one you won't want to do without. "I grew up here - this is my home! My neighbors' dreams are my dreams - I am deeply committed to their success and I take the promotion of their business very personally," says Crawford. "You can see that love and dedication in everything we do. The quality is incomparable and so appreciated by the Inside SCV family of advertisers. We're a tight-knit crew that strives for perfection daily."
If "Now what?" has passed your lips, don't let another issue pass without being "inside" Inside SCV Magazine. Call today for a chat!
298-4586