Where You're Crossing:
Chronic Tacos in Valencia, Saugus or Palmdale
What's Different:
Sure, you can get an amazing burrito at Chronic Tacos - but you already knew that. This list is dedicated to the unique, and that's what Chronic serves up daily thanks to our favorite treat-meal pairing: their Torta with a side of Chronic Fries. We can't help but dive into the fries first; this twist on a classic favorite can be summed up as nachos with crisp, golden fries instead of tortilla chips. They are perfectly savory, easier to eat than their chip-based family member and are our go-to "indulge" snack. For a complete meal, we also order The Torta, featuring fresh telera bread stuffed to the brim with guac, refried beans, taco fixin's like onions, tomatoes, cheese and lettuce, plus our choice of meat. 360-1800
Where You're Crossing:
Margaritas Mexican Grill
What's Different:
Summer's heat means less meat; folks go towards the lighter fare when they're breathing "oven air!" Pairing protein with healthy greens is satiating and keeps your bod cool, which is why we can't get enough of Margaritas' signature salads. There's a bunch to choose from, but our faves are:
Carne Asada Salad
with a generous half pound of marinated grilled steak served over tossed romaine lettuce, spinach, mushrooms, tomatoes, onions, nopalitos, cucumbers and a divine house Pineapple Vinaigrette
Los Angeles Salad
with chopped spinach and romaine, Mexican Caesar dressing, lean carnitas, onions, tomatoes, avocado and crispy tortilla strips
Cancun Salad
with a grilled fish fillet marinated in margarita sauce, served over chopped romaine, house Taramrindo dressing, corn relish, corn strips and red onions
Ceviche & Shrimp Salad
is a delicious blend of ceviche, shrimp, onions, olives, cabbage, radishes, cucumbers and avocado served over freshly-chopped romaine
Don't forget to order one of their namesake freshly-made margaritas to complete your meal. Hey - you ordered a salad! You deserve it! 255-1136
What You won't Need Beer Goggles to Drink:
Wolf Creek Restaurant & Brewing Co.'s Golden Eagle Ale
Why it's a Win:
This multi-award winning blonde ale (Silver medal at the L.A. County Fair!) has a clean malt flavor combined with a mild hop bitterness. It's highly refreshing and drinkable with so much more flavor than mass-produced brews.
Why it's Beautiful:
It's said that drinking beer makes other people more attractive, but in this case, you're the one who'll up their good-looking quotient. Why? Because with every Golden Eagle pint purchase at Wolf Creek's restaurant, 50 cents will be donated to a local nonprofit. Or, visit their Brewery in Valencia on a Tuesday and they'll donate 10 percent of your entire order. In August, you'll help benefit the SCV Senior Center - so drink up! (Responsibly, of course.). 263-9653
Where You're Pairing Brews with Authentic Mexican Cuisine:
Sabor Cocina Mexicana
What Beers You're Ordering:
Astillero IPA
is coppery-gold colored with mild carbonation and has intense long-lasting hop and floral scents. This IPA presents bitter hop notes, countering the malt sweetness.
Fauna Belgium Blonde
pours deep copper with a mild white-foam head. This aroma is hoppy, with citrus rind and some pine. You'll find it a little bit tropical and exotic with a complex taste that is sweet and low on the bitter scale. Selections from Cerveza Fauna Brewing Company are as authentic as it gets. The brewery is located in Mexicali, BC, Mexico and is winner of four medals at the 2015 COPA Cerveza. Try the brews at their tasting room in Tijuana or just head to Sabor! 259-9002
Where to Revel in Craft Beer Awesomeness:
Marston's Restaurant in the Bridgeport Marketplace
What You're Ordering:
There's so many to choose from, but our faves are:
Allagash Black Belgian Stout's
silky mouth feel is a great balance to the roasted character, coffee and dark-chocolate notes expressed throughout this beauty.
Wolf Creek's Desperado IPA i
s brewed with a touch of light caramel malt and hopped exclusively with Falconer's Flight. It also boasts a hefty 6.5-percent alcohol content.
Lost Coast Brewery's Great White
is a crisp beer with a hint of citrus, made with two-row malted barley, unmalted wheat, a secret blend of Humboldt herbs, crystal clear mountain water and ale yeast.
UNITA Monkshine Organic Belgian Blonde Ale
uses Belgian yeast and American grains to provide distinct character and flavors. 253-9910
What Plate Therapy Is:
Plate Therapy is an organic, delicious fresh-meal service that is full of nutritional rock-star ingredients. Every meal is Paleo/Whole 30 friendly and freshly handmade the day before delivery from the finest organic meats and produce - without any gluten, dairy, grains, added sugars, artificial sugars or processed junk. SCV foodies and celebrities like Jeff Probst of "Survivor" and Kevin Richardson of the Backstreet Boys are praising Plate Therapy for helping them lose weight and stay fit with healthy gourmet meals!
Why People can't Seem to get Enough:
First, there's the convenience. All you have to do is log onto Platetherapy.com by Wednesday at 11pm to easily order your meals. They arrive fresh for your fridge on Sunday and can be left with ice packs on your door or Plate Therapy staff will personally load your refrigerator. You can also pick up on Sunday at the Plate Therapy kitchen for free. But the best reason? Health! These organic meals are helping clients lose tons of weight, boost energy, perform better at work and in the gym, relieve symptoms from autoimmune disorders and more. You know you have a winner when fit pros and their clients are charismatic Plate Therapy eaters! Once you sink your teeth into seasonal selections like their BLT Chicken Wraps, you'll be sold. This delish meal features grilled free-range chicken, crisp applewood bacon, Boston lettuce cups, Santa Barbara cherry tomatoes and a creamy red-wine vinaigrette drizzle. Delish! www.platetherapy.com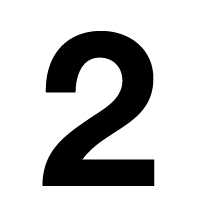 Where You can Get Plate Therapy-style Meals (Besides your Fridge):
The always-on-trend Salt Creek Grille
How:
Salt Creek's healthy-eats menu is Santa Clarita's go-to for dining out without the guilt - and now the menu is even yummier, thanks to Plate Therapy-inspired dishes like the Protein Plate with grilled chicken breast, bruschetta, avocado, cucumber, soft-boiled egg, grilled portobello mushroom and romesco sauce (About 435 calories!) and the incredible Kale and Brussels Sprout Salad with baby Russian kale, char-roasted Brussel sprout leaves, dried cranberries, toasted pine nuts, crispy pancetta, cherry tomatoes and citrus vinaigrette (Less than 430 calories!).
The Best Way to Enjoy Both:
During the summer, there's no place we'd rather be than on Salt Creek's beautiful covered patio. That's where we head just about every Sunday for their Sundown Sunday events, featuring live music from 5pm to 8pm. Want to share with friends? Now's also the time of year when rehearsal dinners, big birthday parties and other gatherings get booked fast. Salt Creek's private parties are the literal best, thanks to their combo of stunning service, delish food (Order from their menu or let them create a custom plan.) and ambience that rocks. You can rent out the patio, the intimate Valencia Room and much more. Call for details. 222-9999
What's Fun:
Listening to your jams, answering messages and... driving, safely!
What You Need:
Apple CarPlay is the ultimate copilot. The smarter, safer way to use your iPhone in the car, CarPlay takes the things you want to do with your iPhone while driving and puts them right on your car's built-in display. You can get directions, make calls, send and receive messages, listen to music and more - all in a way that allows you to stay focused on the road. Just plug in your iPhone and go!
Where to get It:
Santa Clarita Autosound has Apple CarPlay, as well as Android Auto, starting at $599.99. Get over there soon. They're offering a killer discount: Take $25 off $250 purchases, $50 off $500 and $150 off $1,000 with the ad on page 5. 286-1100
What's Fun:
Pretty much everything at Valencia Country Club
What You Need:
A membership to Valencia Country Club
Why You Need One:
What you probably already know: Valencia Country Club is regularly cited as the best golf course around. What you might not know: Valencia Country Club members can't say enough good things about their gorgeously-gated private club! Members sweat it out with buddies in the well-appointed fitness center overlooking the course; take full advantage of the putting greens and private-course access; love the traditional shoe service; can't get enough of the gourmet dining; and take full advantage of their expansive social-event calendar (Think Bloody Mary Bars, Family Pasta Nights, Free Golf Clinics, Book Clubs, Date Nights, Membership Mixers, Magic Nights, Family Craft Nights, Tournaments and more!). The ultra-exclusive experience doesn't come with a cost-prohibitive price tag, either. Give Missy Carter a ring for details and a truly-fun tour.
799-1271