The Perfect Ending to Any Kind of Day:
Sweet treats from Nothing Bundt Cakes, featuring quality ingredients like real butter, fresh eggs and real cream cheese.
And it's Easy Because:
Any day can be a special occasion because Nothing Bundt Cakes has a stash of moist deliciousness waiting at the ready. Sure, you could order ahead and have your ring of rich frosted wonderment ready to go and dressed to impress, but why not declare "today" reason enough to just swing by and grab your favorite flavor? No, we can't think of a reason not to, either!
What's Fun: Post a pic of your impromptu party on Instagram with the hashtag #nothingbundtcakes and your crew could be featured on their popular website. 291-2424
What You're Taking to Go:
Marston's Restaurant's Picnic Boxes
Where You're Taking Them:
To the remaining Concerts in the Park, held at Central Park
Why:
Besides the draw of Blondie cover songs, Concerts in the Park are a unique chance to hang with neighbors, family and friends at an event with truly-good vibes and talent. It might not be Debbie Harry up on that stage, but when you're singing "Call Me" at the top of your lungs with your fave peeps by your side, it doesn't really matter.
What You'll Eat: Choose from options like Artichoke, Goat Cheese and Kalamata Olive Stuffed Chicken Breast; Tenderloin of Beef with Roasted Garlic Mayonnaise; Vegetarian Picnic Dinner; Pesto Roasted Salmon with Heirloom Tomato and Orange Relish; and the California Orange Salad. Marston's picnics are served cold and packed with bottled water, dessert and utensils. Choose from their picnic menu or ask them to pack any regular menu items as a picnic for a $3.95 additional charge. 253-9910
Where You're Partying:
Valencia Country Club
What You & your Guests will Love:
Choose from on-budget packages for intimate gatherings or grand affairs for up to 200; plus a gourmet holiday menu; exquisite traditional decor and expansive seasonal panoramic views.
The Deal:
Book early and get complimentary red and green "Christmas Tree" folded napkins, deluxe poinsettia centerpieces and twinkling tea light candles. Contact Tiffany Grummer, director of Catering & Special Events, for details. 799-1263
Where You're Partying:
Hyatt Regency Valencia
Why There:
Because there ain't no party like a Hyatt party because a Hyatt party don't stop. Also, ballrooms, fab catering and packages that meet your budget and style.
The Down Low:
It's pretty obvious why the Hyatt is a top regional choice for events large and small. The staff is always on point, the food is excellent, the ambiance is welcoming and the number crunchers know how to stretch your dime into a dollar.
678-4048
Where You're Partying:
The Paseo Club
What You're Doing There:
Well, there's that whole "tennis/fitness classes/spa/Olympic pool/social events" Paseo experience that really should be viewed as mandatory adulting, but for this purpose, we'll talk about special events. With their beautiful pool-side venue, you'll be able to treat guests to a tranquil setting that slips elegantly from day into night, thanks to the adorning lights. Their Loggia is ideal for intimate events like showers or vow renewals, with amenities like a full-service bar and fireplace. The grand Valencia Room is the perfect setting for holiday parties and poker fundraisers; the dramatic chandeliers and hardwood floors always illicit many a "Wow!"
Money-saving Awesomeness:
Mention this cleverly-worded piece and get 50 percent off your room rental fee and one free appetizer or hors d'oeuvres to add to your event menu package. 257-0044
What You're Eating:
Pancita
And that Is:
Pork belly.
Why You're Eating It:
Is "because Leticia of Sabor Cocina Mexicana told us to, and we trust her with our culinary choices more than our own mothers" a sufficient answer? She really is that brilliant, but here's one more reason: It's beyond delicious.
Why You'll Love It:
We'll let Leticia Hansen, executive chef and owner of Sabor, take this one. "When you are as passionate about food as we are, chances are that you'll find yourself trying new, unconventional dishes to please your palate. So, say 'hello' to pancita! Best known as 'pork belly,' this is one of the most unique dishes at Sabor and has quickly become a favorite among our guests that enjoy good food. It took us several months trying to come up with the perfect recipe and we finally did. The process starts with removing the excess of fat from the meat, then rubbing it with salt and spices, followed by 12 hours of marinating. Then we bake it for another nine hours at a very low temperature for a perfectly-crisp glaze on the outside and fabulously-tender bites on the inside. This literally will melt in your mouth! We then add our signature tamarindo sauce and let it simmer to absorb the tangy-sweet flavors, then serve the pancita over lentils with a side of fresh jicama, tomatoes and avocado to complement this amazing dish." 259-9002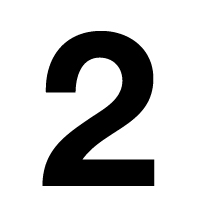 What You're Eating:
Pesto Salmon
Where You're Eating It:
Wolf Creek Restaurant & Brewing Co.
Why:
Because this indulgent dish is only 570 calories, but tastes like 5,700! The pesto salmon is grilled, then topped with fresh spinach, cherry tomatoes and feta and served on a bed of butternut squash.
263-9653
Where Mexican Food is Still Authentically Delicious:
Margaritas Mexican Grill
Some of the First-rate Menu Options:
Tired of watching Mexican food go the way of Doritos-tortilla-chip taco shells? Order one of these STAT! Our top choices include their Camarones a la Diabla, tiger shrimp sauteed in Margrita's sabrosa hot sauce; the Chile Verde Plate with tender chunks of pork in a green chile sauce; and Pescado Veracruz with a fish filet sauteed in a special brandy sauce with Spanish olives, bell peppers, onions and tomato.
How they're Making Mexican Food Great Again:
Margarita Mondays at Margaritas Mexican Grill provides more than enough incentive to reconnect with your inner Mexican-food lover. From open to close, you'll sip on $3.50 regular margaritas while enjoying Happy Hour specials all day long, too. 255-1136
Where Mexican Food is Fast and Fresh:
Today's "fast" Mexican food is too-often associated with drive-thrus and "food" that's made in a plant, not grown on a farm. That's why we have major amor for Chronic Tacos. We can get in and out quick with freshly-made meals assembled by human beings out of ingredients we recognize.
What to Order:
There's something for everyone at Chronic, but our current faves are the Potato Tacos with corn tortillas filled with mashed potatoes and cheese, then deep fried and made to order. You can't go wrong with the Tacos with flour or corn tortillas customized with your choice of meat or the Chronic Salad customized with favorite toppings and Jalapeno Ranch or Chipotle Lime Vinaigrette, either. 360-1800
Where You're Hanging Out:
Wolf Creek Restaurant & Brewing Co. or Wolf Creek's Brewery in the Valencia Industrial Center
Why it's Hang Worthy:
With award-winning made-it-themselves brews, this place earns the hipster high-five for authenticity. For those whom don't give two handle-bar mustaches about that, though, Wolf Creek has that whole "20 years of serving delicious food" going for them, too.
What You should Order:
Hands down, the Golden Eagle pint; 50 cents of every glass is donated to a local charity. For September, that's the WiSH Foundation. Pair yours perfectly with Wolf Creek's Sedona Turkey Burger, an onion-and-herb seasoned, hand-formed turkey burger topped with white cheddar, tomato, avocado and chipotle mayo, served on a fresh brioche bun with Cajun garlic fries. 263-9653
Where You're Hanging Out:
Oaks Grille at TPC Valencia
What You're Eating:
The Cheese & Charuterie Plate
Why You're Eating It:
This is a cheese plate for the ages, literally, thanks to the aged collection of dairy goodness included in this spread. We've ordered this twice and it was met with rave reviews both times, with options varying at each meal from goat's milk bries to coffee-crusted cheddars.
Why You should Order Now:
This app is delish any time of year, but go now and get a serving of the sunset on the side. You just can't beat the views at Oaks Grille - or their summer events.
What You don't Want to Miss:
The "Luau Party" on August 20 (Hula dancers, fire performances, Hawaiian cuisine.); "Passport to France" on August 24 (Four-course French classics menu.); and Friday Night Entertainment on the Veranda.
288-1995, extension 104