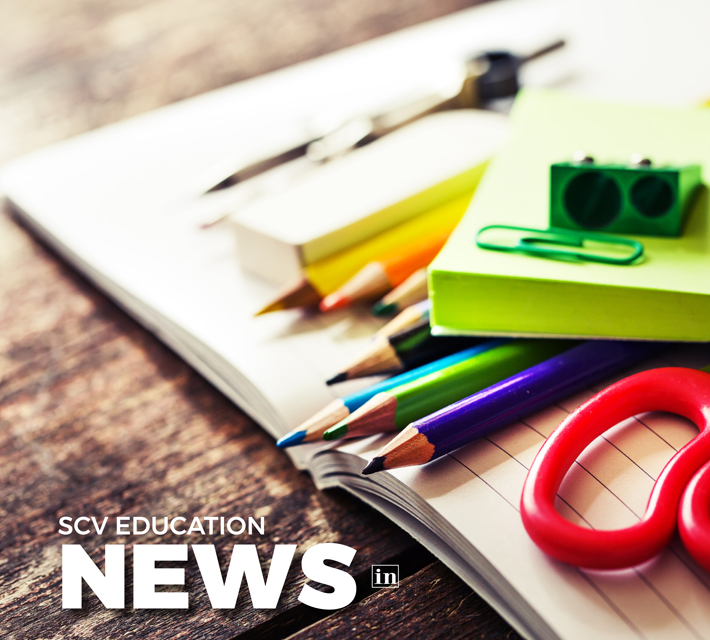 "For the past 10 years, Legacy Christian Academy has been that warm, comfortable place that our family has been fortunate enough to call home. We were in awe of how attentive and engaged an entire classroom of kindergartners could be - and this was just the start of our journey. Grade by grade, the elegant process of sharpening minds culminated in the Academy's academically-rigorous and socially-stimulating middle school. This seventh- and eighth-grade experience has been the perfect fit for both of our daughters, allowing them to blossom in a supportive environment. Our eldest, Cambria, has made the transition to high school with ease, leaning on the scholastic and social foundation developed in Legacy's middle school. Maci, our younger daughter, is thriving in eighth grade. Her teachers are spectacular and ensure that each day is filled with both rigor and success. We as a family are thankful that Legacy Christian Academy has safely and adeptly guided our daughters through their childhood. These teachers and staff have cared for our daughters like they were their own, in the process preparing them for high school at a level we could never have imagined."
~ Dr. Bud Lawrence & Regan Lawrence, DDS
Three Questions to Find the Perfect Fit


What to Ask at your Campus Tour
If you're considering an alternative to your neighborhood public school for the next school year, campus tours are an integral part of the process. Both private and charter schools happily offer them, either privately or in small groups. Here are three questions to ask during your walk-through.
Will my child be safe?
"Every school is committed to providing a safe learning environment for their students, but that looks different on every campus," says Matt Millett, Legacy Christian Academy's head of school and an educational expert with nearly two decades of experience in Santa Clarita. "What parents need to focus on is where their personal comfort level lies. Open or closed campus? Can anyone volunteer? Do you want a school with video monitoring?," asks Millett. "Legacy is heavily oriented towards safety, with an armed guard, bullet-proof surfaces, instant background checks and a lot more. Other schools have different safety practices and philosophies. Ask and put your mind at ease."
Is the driving educational philosophy a good fit for my child?
Some programs put emphasis on the social-emotional development of their charges. Others place more weight on academic acceleration, technology, classical education methods, entrepreneurship and more. "One is not necessarily better than another on balance," says Millett, "but one will most likely be a much better fit than others for specific families." It's dependent on family culture and the child's abilities and interests. "Legacy draws families who prioritize academic acceleration and success, STEAM (Science, Technology, Engineering, Art and Mathematics) education and future college acceptance and attendance," shares Millett.
Will this school support the character traits we encourage at home?
Whether you choose a campus that is faith based or not, you'll want to select a program that overlaps with your family's values. "Not every child who attends Legacy Christian Academy is Christian - but all our families share the common values we promote here and appreciate the Biblical worldview we teach," explains Millett. "The key is to ask about character building. Does the school have specific programs in place to build and promote positive character traits? How are children rewarded for displaying good character? How are conflicts between peers handled? Are children regularly taught and given a chance to practice conflict management? Does the school directly address and have a plan in place for bullying? How is bullying prevented? Is the plan proactive or reactive? Answers to questions like these will give parents a better understanding on whether or not the school is the right fit."
Legacy Christian Academy is now enrolling for the 2019-2020 school year. 257-7377
One Mom Shares The Sweet Side of Preschool
by Lisa Gail Green
As a mother, I'm rejuvenated by watching my 2 year old's mental and emotional growth. The excitement she wears on her sleeve when she proudly announces a new concept that I know she learned at school with Teacher Robin and Teacher Andrea at CBS Preschool warms my heart!
Do kids really learn that much at preschool? Yes! Imagine my surprise when I found out my daughter spoke in full sentences, but only at school! "She always says please and thank you!" they told me. And low and behold, she began using those terms at home as well. We've also discovered she has a real propensity for art, which the teachers at CBS noticed right away and began cultivating. Now she does more at home than she ever did before.
I've had two other kids go through preschool and couldn't be happier with the results. Both are well on their way to successful, meaningful careers and, more than that, are incredible people inside. They are self assured, but not self obsessed, and show great empathy and kindness when it comes to others and the world around them.
Do I think it's because of preschool? CBS certainly played a large part in my older children's lives - it had a wonderful affect! CBS Preschool is built on the future because their goal is to prepare our children for happy, loving, creative years ahead. It's a place where children love to learn and you can see it in their eyes and smiles. They feel safe and cared for in a nurturing environment that allows them to explore and digest all of the amazing things around them.
Tours of CBS Preschool are available by contacting Director Carol Bloom. 254-2411
Preventing the "Toy Overload"
Helping Kids Feel Excited & Engaged in Play
Especially around the holidays, your home can look more like a toy store. Even more frustrating: Kids often say things like, "I'm bored!" - when surrounded with a room full of new toys. Here's why: Children often feel overwhelmed by too many choices. Here are a few things you can do to help your child to feel excited and engaged in their play.
Everything in its Place
Creating an environment where everything has a place is very beneficial. Every toy has a "home" - so when it is time to clean up, we put the toy "home." Provide specific bins or baskets for dolls, action figures, cars, play kitchen food, dress-up clothes, electronics and more. Creating a home for each type of toy helps children to be purposeful in their play. A child can take out the train-track bin and the dinosaur bin together and engage in their imagination, creating a space for purposeful play.
Label Everything
For children who are not reading yet, labeling toy bins with a picture of the toys and the word written under it is a great way to aid in easy, stress-free cleanup! When children know where things belong, they will be more motivated to put them away in the correct place.
Toy Rotation
Create a rotation of toys. Take five or six types of toys and store them away; next month find five or six types of toys that your children have not been interested in and swap them for the toys you stored. This will create new excitement for the older toys.
Sharing with Others
Sometimes it is time to "share our toys with others." When donating or selling toys, sort through the toys with your child. Talk to them about keeping the things they love and sharing toys they might not use anymore or are too old for. Talk about how other children can now love these toys. It is important to allow your child to have a say in keeping the things they love or are attached to.
Taylor Hernandez, MA, Ed, has 14 years experience in the Early Childhood Education field. She lives in Santa Clarita with her husband and three young children and is currently working on a child-development website.