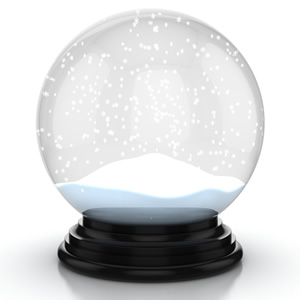 "Mr. Mike and Lynn deserve another huge round of applause! I want to take this time to say thank you for the amazing years at SCSOPA! I wanted to follow up with you on Damien's success; he has been so busy going to auditions and call backs in the past couple of months. You can see Damain on a national Tide commercial running now. He has booked a national Jeep commercial and has done a great deal of print work, an Army National Guard print job and Liberty Mutual baseball league. Arsema has also been really busy, too; she just shot a national Chrysler commercial that will run in a couple of weeks. Arsema and Damain have gained a lot of confidence and I completely see the differences in them when they go out on auditions. Having their pictures on the SCSOPA ad in the Northridge Fashion Center has made them very popular at school, too. Mr. Mike was right when he told me that this is the place for my kids; I have seen them go so far in this industry. The staff is always willing to answer all my questions; I had a lot being new at this with my children. Starting at SCSOPA I was excited for the confidence and self-esteem my children obtained. Who knew they would be putting away money for college? Without a doubt my kids will be here another two years! SCSOPA is the best school ever! Thanks again for this opportunity," Sunny E.
Holiday Magic with the PayForward Ice Rink
The magic of winter is in the air at the PayForward Ice Rink this season at Westfield Valencia Town Center. The PayForward Ice Rink will be located on Town Center Drive and will feature real ice, skate rentals and events in an ambient atmosphere for skaters of all ages to enjoy. Join them for holiday festivities you will not want to miss! Skating season kicks off on November 14 and will run through January 11. Visit the Westfield Valencia Town Center website for details about the ice rink, how to host parties at the rink, holiday events and more.
Saturday | November 22
A Very Westfield Holiday Concert
See page 20 for details.
Sunday | December 7
2pm to 4pm
Cookie & Cupcake Decorating with Santa
on Town Center Drive
Saturday | December 13
11am to 3pm
Winter Ice Sculptor
on Town Center Drive
3pm and 4pm
Hot Cocoa with Santa
at The Patios; Call Paint A Dream for reservations. 255-1177
Sunday | December 14
1pm to 4pm
Santa's Reindeer & Holiday Glee Show
on Town Center Drive
3pm and 4pm
Ornament Decorating
at The Patios. Call Paint A Dream for reservations. 255-1177
Saturday | December 20
2pm to 5pm
Winter on Ice
on Town Center Drive; Featuring figure skating performances and meet and greets with "Frozen" look-alike characters.
Sunday | December 21
Polar Beach Skate
www.westfield.com/valencia
Take the Kids to the Holiday Snowflake Festival!
You and your cuties won't want to miss out on this totally-free River Oaks Shopping Center event on Sunday, December 7 from 1pm to 4pm. Welcome the season with free pictures with Santa (You'll go home with a free shot taken by a professional photographer!), cookie decorating, letter writing to Santa, fresh-made doughnuts, sledding, real-snow play and a balloon artist. While you're there, enjoy holiday shopping in the 24 stores and restaurants, including Cobblestone Cottage, conveniently located at Magic Mountain and McBean Parkways in Valencia. This free event benefits Carousel Ranch.
Be a Santa to a Senior this Season
Companionship and acknowledgement are especially important to seniors during the holidays. Unfortunately, many are neglected and some have no one to celebrate with at all. That's why the "Be a Santa to a Senior" program is so vital. Want to "be a Santa?" Log onto www.beasantatoasenior.com to serve seniors in need from the SCV Food Pantry, the SCV Senior Center, Santa Clarita Adult Daycare and the SCV Convalescent Hospital. Your kindness and generosity are appreciated!
Home Instead Senior Care for Santa Clarita and the Antelope Valleys 254-8701
Custom Gifts they'll Love
Ever since we laid eyes on a precious little girl sporting a tee that read: "Dear Santa - I can explain! Love, Sarah," we've been smitten with the idea of creating customized holiday gifts that stand out from the crowd.
Interested in cultivating your own unique collection of creative gifts? Here are a few ideas to get you started.
Want to show family pride?
There's nothing cuter than seeing a family having fun - and all sporting matching tees. Gifting experiences like trips to the amusement park or the ice-skate rink are made all the more personal and memorable when the whole crew coordinates. (One of our faves: The sweet tees a few Inside SCV kiddos were gifted that read, "My Grandma Anne Loves Me! That's Why She is taking Me to Disneyland!" The screams of excitement that followed when that gift was open could be heard for miles!) Bonus: It helps you keep track of everyone in your group!
Want to keep them cozy?
Buy flannel pajamas at your favorite retailer, then bring them into a customizing shop to embroider names or initials on the pockets. Be sure to snap lots of adorable pictures!
Want to show team support?
What we're loving right now: "Team Name" embroidered baseball hats. The two trends are equally sweet. Some families choose last names so that members can show communal family pride year-round. The second shows support for a particular family member who may be battling a disease or condition. Whichever you choose, affection for their family will always be at the top of your recipients' heads!
Want to celebrate baby's first?
Custom embroider "My First Hanukkah" and "My First Christmas" onsies, bibs and bodysuits for a great gift that becomes a treasured memory piece, or splurge on a heirloom gift like a personalized yarmulke.
Daily Imprints LLC provides affordable and fast embroidery, silk screening and promotional products that will make your holiday gifting easy and fun. The locally owned and operated business is known for fantastic customer service and clever ideas, too! 210-7310
Join a Worldwide Candle Lighting to Support Bereaved Families on Sunday, December 14
The passing of a child is devastating - and sometimes it's hard for friends and family to show those most affected that their treasured child will always be remembered. Of course, those who've lost children also need a venue to express their love for their child.
That's why members The Compassionate Friends (TCF) of Santa Clarita will participate in an annual worldwide event designed to honor the memories of all children, regardless of age. The Chapter is joining Sunday, December 14 with hundreds of organized memorial services around the world for The Compassionate Friends annual Worldwide Candle Lighting, an event now believed to be the largest mass candle lighting in the world.
The local candle lighting will be part of a special service held at 6:30pm at Canyon Country Park (l7615 West Soledad Canyon Road) and will feature poems, selected readings, music, a slide show and performances with featured singers. Candles are first lit at 7pm, local time, just west of the International Date Line. As candles burn down in one time zone, they are lighted in the next, creating a 24-hour wave of light as the observance continues around the world.
TCF's national website, www.compassionatefriends.org, is expected to receive and post information on more than the 550 services submitted to and listed on its website. The website will also open a Remembrance Book on December 14 which, in a 24-hour-period, will receive thousands of tributes from family members and other caring individuals. To contact The Compassionate Friends of Santa Clarita, call Diane Briones at 252-4654 or Alice Renolds at 252-4374.
Gifts Kids can make that Recipients will Adore!
When you take your child to Paint a Dream, you really are giving two gifts at once. First, you'll gift the kiddo in your life with quality time, artistic opportunity and plenty of fun. The bonus is that you then get to gift your youngster's one-of-a-kind creations to someone special!
Help grandparents, aunts and uncles deck their halls by painting treasured ornaments for the tree (Don't forget to sign and date the back!); treat parents to a memorable piece complete with hand or footprints; and gift cousins and friends with custom piggybanks. The options are endless! 255-1177