Q. We are making our way toward the biggest holiday of the summer season - Fourth of July! The city offers some fantastic patriotic events. What are your favorite to-do's on the Fourth?
For those who want to kick the day off with cardio to combat the barbecue they plan on enjoying later in the day, I highly recommend the Independence Day Classic Run (scrunners.org). What's so cool about this race is it takes you along the route that our popular parade will travel just hours later. This means you get to run down some of the city's main streets! The Santa Clarita Fourth of July Parade is put on by one of our city's many non-profits, the SCV Fourth of July Parade Committee, and our city council is happy to support their efforts. This parade is truly the epitome of what makes Santa Clarita special. It gives our local organizations a chance to show their patriotism and come together as a community. From our public safety officials, school bands and cheerleaders to our elected officials and local Scouts, there will be close to 100 different entries marching their way down Main Street to Lyons Avenue. After a morning of running and parade watching, the evening is all about the fireworks. The city is proud to once again host the popular fireworks display at Westfield Valencia Town Center. I encourage everyone to come and see the show - and leave the fireworks to the professionals.
Q. Speaking of fire safety: It was a wet winter and spring, which has led to an abundance of now-dry brush coating our beautiful hillsides. How does the city and the fire department prepare for fire season and what tips can you share with residents?
Recent years have shown that California no longer has a "fire season." There is fire danger year-round. Just look at 2017's Rye Fire, which swept through the valley in December. We regularly meet with our partners at the Los Angeles County Fire Department to discuss possible areas that could be at risk because they have not burned in a while. What is tricky about wildfires is that they are unpredictable. We are at the mercy of the winds and whatever factors lead to a blaze sparking up. I would recommend that all residents educate themselves on what they can do to protect their homes and families. The fire department has put together valuable, life-saving information as part of their Ready, Set, Go! campaign. They recommend you create and maintain defensible space and harden your home against flying embers. Prepare your family and home ahead of time for the possibility of having to evacuate and then, if ordered to evacuate, do so as soon as possible. To learn more please visit fire.lacounty.gov/rsg.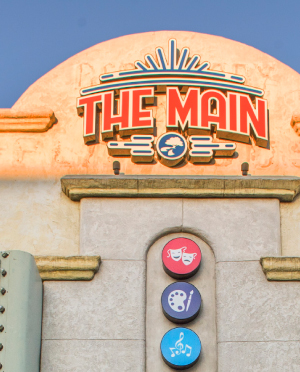 Q. A favorite SCV summer activity is strolling down Main Street in Old Town Newhall. For people who haven't visited Old Town Newhall recently, what's in store for them?
I recommend checking out the Old Town Newhall website; it was recently revamped and showcases all the area has to offer. For families, spend the day checking out the Old Town Newhall Library, where you can sign up for the Summer Reading Program, "A Universe of Stories." Then head over to William S. Hart Park to visit the historical sites at Heritage Junction and meet the bison that were donated by Walt Disney! Make sure to bring your appetite as there are a variety of new restaurants offering everything from farm-to-table entrees to classic twists on traditional comfort foods. There are also several tasting rooms offering local craft beers and a variety of wines. If you are looking for live entertainment options visit The MAIN, Newhall Family Theatre for the Performing Arts or the Canyon Theatre Guild. Every Thursday night there is a new event or experience as part of Thursdays@Newhall. You can hear the best local musical talents at Note By Note, learn to dance at Jam Sessions or enjoy the SENSES block party. The theme for July SENSES coming up on July 18 is Margaritaville! Main Street will be transformed into a tropical paradise complete with sand, a mechanical surfboard and, of course, Jimmy Buffet tunes. Learn more at oldtownnewhall.com.