Win a $5,000 Scholarship!
Miss SCV Scholarship Fund Pageant Orientation Held in March
Save the date! On March 3 at 5 p.m. at the Hyatt Regency Valencia, learn everything you want to know about the Miss SCV Scholarship Pageant. You could win a $5,000 scholarship to help you further your education. Go for the crown on June 15! Girls and women ages 8 years to adult are invited to participate. The representatives/titleholders of the Miss SCV Scholarship Program perform over 300 hours of community service each year. "Go for the crown" and make a difference in our community with the Miss SCV Program. We'll see you at the Miss SCV Pageant Orientation in March! 252-3232 www.missscvpageant.com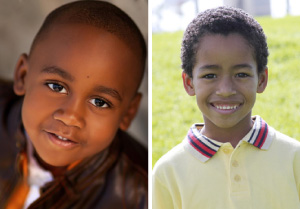 "Mr. Mike and staff deserve a huge round of applause! I want to take this time to say 'thank you' for an amazing year at Santa Clarita School of Performing Arts (SCSOPA). Since we started here, my kids Arsema and Damian have gained a lot of confidence. I completely see the difference in them when they go out on auditions. Now my son has booked a national Jeep commercial (Super Bowl 2013) and has done a great deal of print work, including the Army National Guard print job. Mr. Mike, you were right when you told me this is the place for my kids! You've helped them to go so far in this industry. The staff is always willing to answer all my questions - and I have a lot, being new at this with my children. Starting at SCSOPA I was excited for the confidence and self-esteem my children would obtain...who knew they would be putting away money for college! The staff has been so helpful in so many ways from the receptionist, teachers and administration. Mr. Mike, SCSOPA is the best school ever! Thanks again for this opportunity!," ~ Sunny E.
Courtesy of Santa Clarita School of Performing Arts
222-7910 www.scsopa.com
California Kids Consignment Sale Held March 6 to March 10
Voted Best Consignment Sale in the Santa Clarita Valley for 2012 by Consignmentmommies.com, the nation's leading consignment-related website, you will find nothing but the best for your kids at the California Kids Consignment Sale - at the best prices! We love this sale. The team displays very high standards for merchandise and strives for the utmost in customer service. These details, combined with their Tag Team Tagging Service, have kept consignors, shoppers and volunteers coming back sale after sale. You can find everything you need for kids ages 0 to 16. They even have an entire Juniors section for the young adults in your life! California Kids Consignment will once again try to bring a little happiness to the kids at Children's Hospital Los Angeles. Bring a new, unwrapped toy for their Children's Hospital Spring Toy Drive and get 10 percent off your purchase. California Kids Consignment has evening hours for working shoppers and is extending the sale to five full days. For location information, check the website. Registration is now open and only 250 Consignors are accepted; hurry and sign up to sell as many as 350 items. Registration is only $10. See ad on page 63 for details.
www.calkidsconsignment.com
Common Plants can Hurt Pets
This is a fantastic time to take a thorough inventory of all potential hazards for our favorite four-legged furry companions. It's certainly a far better alternative than risking the possibility of ending up in an emergency veterinary hospital. Our domesticated pets frequently encounter common plants that may pose potentially-fatal consequences: household plants, Easter Lily and other similar Lily plants. These plants are highly toxic to cats if ingested. Initially, you might see lethargy, vomiting, tremors and/or seizures. Once kidney failure develops, you will see increased thirst and increased urination followed by decreased urine output and ultimately no urine production. Death is a likely outcome if this toxicosis is left untreated. Progression of clinical severity can be as rapid as 36 to 72 hours after ingestion. Treatment goals include aggressive IV fluid therapy and gastrointestinal tract protection. Prognosis is good if early aggressive treatment is performed. If you suspect that your pet has ingested a poison, remain calm as you act quickly and rationally. First, be sure to gather up any of the potential poisons that might have been ingested. This information will be extremely useful to your veterinarian or any other outside experts (i.e. poison control) who are trying to assist with your case. Read more of Dr. Switz's pet safety tips in the next issue.
Dr. Ghislaine Switz is a member of the All Creatures Emergency Veterinary Center team. 291-1121 www.wecarevets.com