Santa-Paws is
coming to Town!
Gifting your loved ones with much-pondered-over presents is one of the highlights of the holiday season. Our most appreciative recipients are usually our pets, though, who never fail to let us know that they love what we chose for them. (Even when what they think we've purchased for them is, ahem... wrapping paper.).
Wouldn't it be nice to know that when you treat your sweet furbaby to something nice under the tree, another furkid who doesn't have it so well is benefiting, too?
That's the premise of Theanimalrescuesite.com, where we go for all our pet-themed gifts.
Buy a Kong toy (Have you seen the new ones? Our Moose wants a moose-shaped pull toy under the tree!), eco-friendly finds and so much more. Each gift you buy funds at least 14 bowls of food for shelter animals in need. Your purchase directly supports charities like Petfinder.com Foundation, IFAW, Rescue Bank and other deserving organizations.
Visit www.gohollywoodgrooming.com for more tail-wagging tips and fun holiday gift ideas for your furkids! 888-665-7766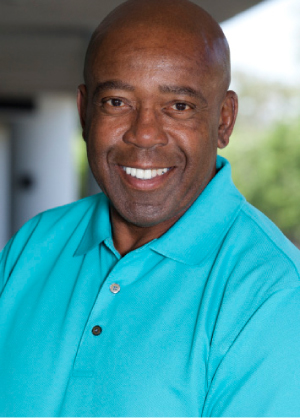 "I enrolled in classes at Santa Clarita School of Performing Arts (SCSOPA) to occupy free time in my retirement. I decided to branch out and try something completely out of my comfort zone. Being in my 60s, I found myself enjoying what SCSOPA has to offer in their programs to become an actor and having the opportunity to meet agents weekly. I have taken numerous classes, auditioned for an agent and landed one at ABA Talent. Recently, I booked my first job for a 'Breo COP' pharmaceutical commercial. Kim at ABA Talent is my agent and I am excited about the possibilities my future holds in the entertainment industry. The school is everything an aspiring artist could hope for: expert instructors, numerous connections and a chance to showcase yourself every weekend for some of the industry's biggest talent agencies. Any entertainer will tell you that there is always room for improvement and SCSOPA has helped me to grow with every class I attend. The staff is always available to help you and guide you to the proper channels to be successful. When asked if I had any advice for aspiring artists my thoughts were short: 'Never give up on your dreams. If you work hard enough, take advantage of every connection you make, and continue to enhance your craft, there is no one that can stop you from achieving great success.' It's all how you apply yourself to the game. Better late than never to follow your dreams!," - Richard Bradsher
Santa Clarita School of Performing Arts 222-7910
Meet Lead Pastor
John Shaver of Valencia United Methodist Church
"We are Here for God, and Here for Good," ~ Matthew 22:37-40
"We are a community of faith where lives are continuously transformed through Jesus Christ. Our Church exists to invite people; nurture them with Christ's love and the Word of God; and send them out to serve others. We are respectful and welcoming of all people; enthusiastic about helping people in need; and passionate about ongoing, Christ-centered spiritual development. We exist to make disciples of Jesus Christ by providing opportunities for worship, fellowship, Christian education and missional living through giving and serving. We create an open and inclusive environment in every aspect of the church. We provide resources and opportunities for the spiritual development of all in every stage of life. We strive to engage and deploy our congregation in service to people in need. Join us for Sunday Worship: 9am is traditional worship featuring the Word of God, great classic hymns and our Chancel Choir; 10:30am is a more contemporary worship featuring our praise band, creative dramas and inspiring sermons."
Valencia United Methodist Church, 25718 McBean Parkway, Valencia. www.umcv.org