Have a Blast This Summer
There is only one thing essential to surviving summer in Santa Clarita: air conditioning. Well, if you're a parent, make that two things: air conditioning and somewhere comfortable and safe for the kids to play. There's no shortage of "Look Mommy! I jumped into the ball pit all by myself!" spots for the community's youngest residents to cool off and have fun, but what about for the "I can tie my own shoes" gang? Well, that can be answered in three words: Valencia Laser Blast. With a vivacious arcade, multiple-player laser games and free wi-fi (And TV!) for Mom and Dad, this is the spot for when it's hot. Treat your crew to a day pass for the ultimate in summer relaxation (for you) and excitement (for them). Valencia Laser Blast is located on Cinema Drive in Valencia - and in the dreams of boys and girls everywhere! 255-1600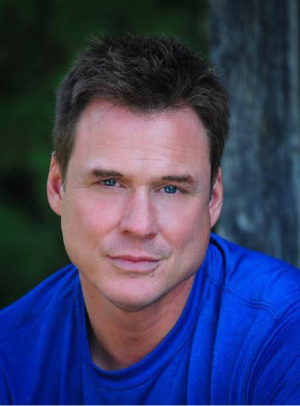 "Since being referred to the Santa Clarita School of Performing Arts (SCSOPA) by Hollywood A-list actor and artists Terry and Rebecca Crews, I have reached new heights and goals with my acting career. Since the day I walked into the school and saw the track record of the talent, teachers and the agents who visit every week looking for new talent, I realized that this wasn't just a bunch of hype. It is legitimately the best school and studio in all of L.A. There are real working actors, models, voiceover artists and dancers here!
I immediately signed my entire family up for acting classes, voice over, auditioning techniques, scene study and so much more. I went 'all in.' Since then, I landed a wonderful agent at a very prestigious talent agency who reps some of the biggest names in Hollywood.
I booked a movie with Danny Trejo called 'The Prey,' which will be coming out in theaters this summer - and I landed two more movie roles in independent films ('Distance & Try,' 'Barry Price') as well as a recurring role as a police officer on the long-running daytime hit 'General Hospital.' When people ask me what I credit my recent success to, it is without hesitation that I mention SCSOPA. No need to drive all the way to Hollywood when it's right here in my backyard in Santa Clarita!," ~J.D. Gregory
Hook your Kid on Math and Science with Transferable Summer Courses and Enrichment
Math Support Services has two summer sessions (June 11 to July 15 and July 2 to August 5) and can even design a program to work around your vacations and activities with their transferable junior high and high school summer course and enrichment programs. Over 5,000 local students have used Math Support Services to earn credit in JHS Math, Algebra, Geometry, Algebra 2 Trig, Pre-calculus, Honors courses and more. New this year: Bridge to Accelerated Math 7 for kids in seventh, CC MATH 8, as well as preparation for CC Algebra 1. Your child can complete an entire semester class in only five weeks! This is a WASC-accredited, NCAA approved program conveniently located on Bouquet Canyon Road. Enroll quickly, as space is limited. 255-1730
"Me" Time for You, Craft Time for Them!
Join Paint a Dream this summer as they host awesome 2014 summer classes perfect for curing the boredom blues (And getting you three and a half hours of uninterrupted "you" time!).
Kids will discover bright, creative ways to express themselves through pottery painting while making new friends along the way! Classes, which are perfect for kids ages 5 to 14, are held from 10am to 1:30pm and include a pre-set pottery project, pizza, juice and dessert. These drop-off classes can be reserved for $40 each, or choose the one-week package for $75.
Call your local studio for multiple-day discounts. Reservations are required for all classes.
Week #1: Movie Madness
Monday, June 23 - Popcorn Holder
Wednesday, June 25 - Movie Money Jar

Week #2: Christmas in July
Wednesday, July 9 - Light Up Christmas Tree

Week #3: Under the Sea
Tuesday, July 15 - Octopus Snack Plate
Thursday, July 17 - Skull Bank

Week #4: Pet Purrrfect Paw-terry
Monday, July 21 - Dog or Cat Treat Jar
Wednesday , July 23 - Dog or Cat Bank

Week #5: Summer Splash
Tuesday, July 29 - Footprint Beach Plate
Thursday, July 31 - Vacation Fund Pig Bank

Week #6: Monster Madness
Monday, August 4 - Monster Banks
Wednesday, August 6 - Minion Dunk Mugs
Paint a Dream 255-1177
SCV Little League Ready to Hit it Out of the Park
The newest chapter of Little League in the SCV serves the areas of Valencia, Stevenson Ranch, Newhall, West Ranch and Castaic - and families ready for wholesome fun. Initially, the chapter will begin with T-Ball and Baseball sessions for boy and girls in the 4- to 8-year-old range. Sign ups will begin soon, too, but parents who want to pre-register their children should send an e-mail to scvlittleleague@gmail.com or visit the website at www.scvlittleleague.org.
SCV Little League supporters want children to learn the game, have a great time and enjoy the opportunity to meet new friends at games, which will all be played at local fields within the coverage areas.
The organization is also encouraging parents who would like to participate to connect now. Whether as a board member, a coach or as an ad hoc volunteer - your help is appreciated!
Learn how to Pay for College without Going Broke
Congratulations! Your student has been accepted and has made the decision to go to college. As a parent, now is the time to figure out the best way to fund college without using all of your life savings/retirement. Here are a few tips that College Planning Experts share with all families going through this process:
1. Understand all of the scholarship, grants, and payment options available to you. Although College Planning Experts help families maximize scholarship opportunities, loans can be helpful if you understand and choose the right type.
2. Don't be afraid to negotiate. Some colleges, especially private universities, are flexible when it comes to negotiating a better financial aid package.
3. Attend a free college planning workshop. If you want guidance through this process, call and reserve your spot. Seating is limited - but the information is priceless!
4. Be one of the first 10 to request a Graduation Month Special from College Planning Experts. The first 10 families who call will receive a free 60-minute college-planning analysis for free; it's regularly $497. 295-9946