Take a Stroll at the Fine Craft Show in Old Orchard Park
On Saturday, November 15 and Sunday, November 16 from 10am to 5pm, take a stroll as you enjoy the sights, sounds and smells of Santa Clarita's Fine Craft Show. The well-curated collection of fine crafters, artists, musicians and more come from Santa Clarita and beyond to sell their distinctive, high-quality wares. It's a fun day to browse and buy! Old Orchard Park is located at 25023 Avenida Rotella, off Lyons Avenue. www.santa-clarita.com/crafts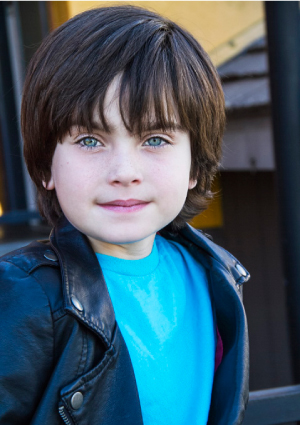 "Nearly three years ago our son, Keith Gentry, was signed with Mavrick Artists Agency. Right away he started getting submitted for auditions. The very first audition he was submitted for was a huge national commercial. The problem was, he didn't book that job because he had no training. Our agent suggested that if we wanted Keith to succeed he needed to go to Santa Clarita School of Performing Arts (SCSOPA). We made the phone call, spoke with Mike and made an appointment. Right off the bat we felt like family. They truly are interested in helping all their students succeed in their art. We signed Keith up that night and, ever since, his acting and modeling career has taken off. Considering how far we live - Bakersfield - and having auditions at least once a week, we needed a school to be available on weekends and week nights. SCSOPA is convenient!
Mike and his staff are the real deal. As for the school itself, it has given Keith the tools needed to get past the first audition. Now he gets to call backs nearly 90 percent of the time and has booked some really cool jobs. Without the help from the entire staff at SCSOPA, Keith wouldn't be where he is today. Some of the jobs he's booked include Tide, NFL and Drop Box Carousel commercials, modeling for UGG Australia, voiceover for Mattel, modeling for toy packaging for 'How to Train your Dragon' and more," ~ Mark Gentry
Get a Helpful Head Start on
Holiday Shopping with "Kids Night Out"
Join Paint a Dream for Kids Night Out, held the first Friday of every month. Pizza, juice and ice cream will be served - but the main ingredient for the evening is fun! Parents can hang out or drop their child off for a great time and learning experience. (Which is what we do! Two hours to shop and dine child-free on Town Center Drive!? Yeah, we RSVP way in advance. So should you - spots fill up quickly!).
Upcoming Kids Night Out Dates
Friday, November 7 from 6pm to 8pm
Project: Reindeer plates
Cost: all inclusive; $25 (plus tax) per child

Friday, December 5 from 6pm to 8pm
Project: Light Up Christmas Trees
Cost: all inclusive; $28 (plus tax) per child
Reservations are required, as well as a non-refundable $10 deposit. Stay tuned for news about upcoming events like Elf on the Shelf and Polar Express, or log onto www.paintadream.com for early-release details. 255-1177
Annual Toy Drive Benefits Over 200 Local Families
For the past 15 years, the SCV chapter of Junior Chamber International (JCI) has been supporting local families during the holidays to make sure that no child celebrates the holidays without a gift.
Chamber volunteers match participating children to a selection of age/gender-appropriate gifts. The children received their gifts from Santa at a party hosted by JCI SCV at the Valencia Ice Station. Attendees, in addition to receiving their gifts, enjoyed a fun evening with pizza, cake, face painting, crafts, ice skating and pictures with Santa Claus. A fun time is had by all!
In order to make the event a success, JCI Santa Clarita is looking for assistance from the community. Businesses can help by becoming a sponsor via a financial contribution and/or hosting a toy donation box. Individuals can also sponsor the event and can volunteer in preparation for the event, as well as at the party. SCV youth needing service hours are welcome to volunteer at the events leading up to the party.
For more information about event sponsorship, hosting gift collection boxes or other ways to be involved, e-mail 2014 Santa's Helpers co-chairs Rebecca De Luca and Brandi Brethour at volunteer4santa@gmail.com.
This Month, Why don't You...
Schedule your holiday photo mini-session?
Held on November 8, November 22 and December 6, mini-sessions with Laurie Sachs Photography are only $499. Your 20- to 30-minute session includes your sitting, choice of five full-resolution digital files and 25 double-sided five-by-seven flat cards with the option to add more cards, digital files and products at a discount. Sessions are shot on gray, tan and off-white backgrounds and are your answer to a fast, affordable heirloom-quality photo experience. These sessions book fast, so schedule yours today! 305-5493
Invest a little more in cards and gift wrap?
Sure, it's tempting to pile rolls of wrap into a Dollar Store shopping cart, but before you do - remember this. Fine wrapping not only says something about you (And about your relationship with the gift recipient!), it serves as decor all season long! There's nothing prettier than a sweet stack of gorgeously-wrapped gifts, after all. But the movement towards quality gifts - and what hides it from view - is really about making a statement. When you choose more refined paper goods, you're not just supporting your local Mom and Pop retailer, you're declaring that quality trumps quantity every time. Pair yours with a lovely holiday sentiment courtesy of a luxe card they'll proudly display all season. By Invitation Only 388-5699
Shop Tejon for the holidays this season?
Shop California's newest outlet destination for savings of up to 65 percent at more than 70 designer and brand-name stores like Michael Kors, Coach Factory Store, Brooks Brothers, Tommy Hilfiger Company Store, J. Crew and more. From classic styles and the latest fashion trends, to must-have accessories and home goods, shop the Outlets at Tejon, your new outlet for holiday values. The Outlets at Tejon are located on Interstate 5 between Los Angeles and Bakersfield, just south of the Highway 99 interchange at the base of the Grapevine. Less than 50 minutes from Valencia, the Outlets at Tejon are more than worth the quick trip! 858-2155
Keep an heirloom home fire burning bright?
Now you can pass the torch - literally - to the next generation with Lifetime Oil Candles. These refillable candles use smokeless liquid paraffin for a clean burn on a lifetime fiberglass wick that never needs replacing. Nature's beauty - and your family memories - will never fade, either. Preserve what you love with a light that burns bright - forever. Ma Maison 799-7983
Support Local Explorers at the Jacob Zamora Memorial Shoot?
Jacob Zamora, born in 1984, grew up in the Santa Clarita Valley, attending Sulphur Springs, La Mesa and Canyon High schools. He achieved the rank of Eagle Scout with the Boy Scouts of America. After graduation Jacob aspired to become a California Highway Patrol officer and became a member of the CHP Explorer Post 540. On November 22, 2003, Jacob was involved in an accident while at work. The utility vehicle he was driving went off the road and he died from his injuries.
In his memory, Oak Tree Gun Club and the Jacob Zamora Memorial Foundation will host the 11th Annual Jacob Zamora Memorial Shoot at the Oak Tree Gun Club on Saturday, November 22. Registration begins at 8am and is open to all interested shooters. The top shooter will win a shotgun and the winners of each class will be awarded a prize. Registrants will also receive a tee-shirt and lunch. Non-shooters are welcome, too. There will be food and tee-shirts for purchase, a raffle and live music entertainment provided by Miles 2 Go.
The Jacob Zamora Memorial Shoot has become an annual event. During the past decade, the success of the shoot has supported Explorer Post 540 of the California Highway Patrol. Members of the Jacob Zamora family, friends and supporters of the event, including Betsy James of the Oak Tree Gun Club, decided to establish a non-profit corporation in Jacob's name to not only support the Explorer Post, but to also provide scholarships to students in the Santa Clarita Valley. This year the Jacob Zamora Memorial Foundation, in addition to a generous donation to the Explorer Post 540, awarded $8,000 in scholarships to high school students in the Santa Clarita Valley. Register and learn more online. www.jzmf.org
There's still Time to Scare Up some Fun!
Adults-only Fun
Voodoo CarnEvil
, presented by Westfield and the Repertory East Playhouse, is the most exclusive adult-only costume gala to ever grace the fair city of Santa Clarita. We guarantee you have never been to a festival quite like this! For one night only on Saturday, October 25 from 7pm to 11pm, the Voodoo CarnEvil will rise from the darkness in a hidden location to fill your evening with frights and delights. Experience live music from Cover Me and DJ Hexx; magic; mystery; fortune tellers; games and much more.
Salt Creek Grille will provide the sinful faire at three separate stations. You'll be invited to partake in your fill of beer, wine and spirited potions at the Voodoobar. This all-inclusive event is only $125 per ticket, though for an evening of even more marvel, book a VIP Table for four and save $25 a ticket. You and three of your closest friends will sit ringside for the main event. This evening is reserved for those 21 and over only; costumes are required for admission. You must purchase your tickets in advance; there will be no sales at the gate. You can purchase online at www.the-rep.org or call the box office. 288-0000
Fun for Adults & Teens
Have you made your plans to visit the Rotary Club of Santa Paula's
Hallock House of Horrors
? Don't miss this opportunity to take a pretty country drive and get your scream on! On Fridays, Saturdays and Sundays the two weekends before Halloween (October 17, 18, 19, 24, 25 and 26), enjoy the view on your way to the historic small town of Santa Paula, only 35 minutes from Valencia via highway 126. The fun runs from 5pm to midnight on Fridays and Saturdays and from 5pm to 10pm on Sundays. Admission is $10 for all ages - and worth every goulish penny (Especially since funds raised go to support schools, youth programs and more!). Get the gruesome details online at www.hallockhouseofhorrors.com. For maximum excitement, pair your trip with GhostWalk, which begins at the California Oil Museum in Santa Paula. Bring a flashlight - and a friend! This event takes you through haunted downtown back alleys. Tours occur promptly every 15 minutes beginning at 6:30 pm. Reservations are required. Log onto www.ghostwalk.com for details.
Fun for the Whole Family
On Saturday, October 25 from 3pm to 8pm, you and the crew can enjoy trunk-or-treat, attractions, food and much, much more at
Halloween on Route 66
at Real Life Church. Please check the website for information on free required off-site parking at Westfield Valencia Town Center, as well as the complimentary shuttle service. www.reallifechurch.org/halloween
On Wednesday, October 29 from 6pm to 7:30pm, enjoy safe family fun, candy, games and more for kiddos up to sixth grade at
Trunk-or-Treat
at Valencia United Methodist Church. Leave the scary costumes at home and bring your camera - there are few things cuter that kids in costumes! Valencia United Methodist Church is located on McBean Parkway in Valencia. 255-1301
On Friday, October 31, Valencia Christian Center will host their annual
Harvest Festival
from 6pm to 10pm. The evening will be filled with food, games, activities, movie time and a costume contest. E-mail Kathy Shank at kshank@valenciachristiancenter.org for more information.
On November 1, celebrate
Dia De Los Muertos
at Eternal Valley Memorial Park Mortuary in Newhall! From 3pm to 8pm, celebrate with performances by Ballet Folklorico, Danza Azteca and a Mariachi band. A wide variety of children's and family activities will be available throughout the afternoon and evening as well as booths with information from local businesses and health care organizations. Food trucks will provide food and beverages for sale. The Dia De Los Muertos Santa Clarita Valley event is sponsored by the Santa Clarita Valley Latino Chamber of Commerce, the De Mi Suenos Cultural Arts Program and Eternal Valley.
Dia De Los Muertos is a celebration practiced in Mexico, in other parts of Latin America and in parts of the United States as a way of bringing families and friends together to remember ancestors and celebrate life and culture. 299-7684
Lady Di's
Cookies & Sweets
222-9102