Grateful Living
by Debbie Sperry
Often, as we near the Thanksgiving holiday, we start writing gratitude lists and doing daily Facebook posts. We try to focus on being grateful for more than just one day, so we highlight something different each day. We highlight little things like a friendly grocery store clerk and bigger things like a clean bill of health, a loving spouse, or a helpful child.
Sometimes, in the hectic pace of life, with stressors and trials, it can be hard to feel grateful at all. Focusing on the little things reminds us there is always something good in our lives. Looking at the big picture reminds us that our trials are generally short-lived and there are better times ahead.
As people of faith, we also want to acknowledge and appreciate what God is doing in our lives - the things we cannot do for ourselves. So we, at VUMC, are taking a step back and looking at the big picture to celebrate God's gifts of forgiveness, community, purpose, hope and provision. Join us for our "Grateful Living" series beginning October 25 at 9am and 10:30am, as we learn what God has done and promises to do.
One way we show our gratitude is by sharing those blessings that God has given us to be #hereforgood, and be here for our community. An important way we gratefully give back is for us to commit to serve our community by participating in amazing programs like Family Promise, the Bridge to Home homeless shelter, the SCV Food Pantry and anywhere we can get involved and help those in need thrive.
We strive to be #hereforgood and promote peace and justice in our community and the world. One of the incredible ways we do that is through the Daniel Pearl Concert, which is a free community event. It is organized by area youth and gathers together people of different faiths and denominations to remember the tragic events surrounding the death of Daniel Pearl and commit to be about peace and harmony instead. Join us for an afternoon of beautiful music on Sunday, October 25 at 4pm.
Debbie Sperry is the lead pastor at Valencia United Methodist Church. 255-1301
---------------------------------------------------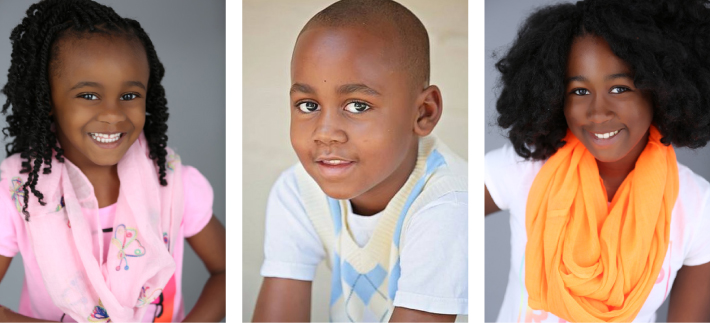 "A few years ago, I enrolled my children Brookelynn (13) and Brayden (9) in acting classes at Santa Clarita School of Performing Arts (SCSOPA). Since then, my children have flourished in their careers. My son Brayden has booked several national commercials for various products, such as Ashford University, Wal-Mart, State Farm and McDonald's. Spring of 2015, my daughter Brookelynn booked an ESPN commercial. Presently, my son Brayden has several commercials airing: State Farm with the legendary NBA star John Stockton, McDonald's, Fab Kids Birthday Surprise and Scana Energy. In addition, Brayden has done major print campaigns and has been featured in numerous films and television shows including the Conan O'Brien Show and Jimmy Kimmel Live. I would like to thank SCSOPA staff for believing in my children and assisting us with guiding them into successful careers in the entertainment business. Due to my children meeting very reputable agencies at SCSOPA, Brookelynn and Brayden are represented by Abrams Artists Agency and my youngest daughter, Bailey Rae (4), recently signed with The Clear Talent Agency. My children have learned how to audition well and have gained superb acting skills with on-camera techniques. Hence, my children have enhanced their public speaking and leadership skills. The broad range of classes offered at the school and the wealth of knowledge gained from Mike and his staff has been priceless! I know that SCSOPA is committed to ensuring that every child reaches their highest level of potential in the entertainment business and the community," ~ Karen Fenderson, mom and author of "Living Fearless in 23 Days"
---------------------------------------------------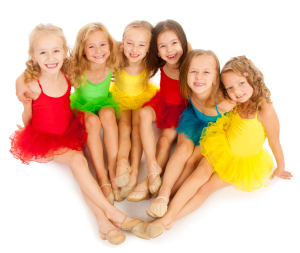 Have a Jammin' Good Birthday Party with GymJam
Hosting a birthday party in a gym, especially the ultra-cool Wallers' GymJam Academy, is a blast for parents and kids alike. For 90 minutes, let the kids get out all that energy with obstacle courses, foam pit jumps and more, then spend 30 minutes celebrating in the party room. Bonus: You can bring your own cake and food; no noshing on cardboard pizza! The birthday kiddo gets a free tee shirt and all guests get a coupon for a free trial class and discounted first month of tuition. 251-3390
Blast into Fun
Is someone you adore turning 6 - or 60? No matter. The best place to (birthday) party is Valencia Laser Blast. The same qualities that make this venue a parent's dream also make it ideal for company parties, family reunions and even date night. Beyond the best laser tag in Southern California, guests can take advantage of the fun arcade, beautifully-appointed (And big!) party rooms and phenomenal catering from Pizza del Sardo. (You've never had better party pizza, pasta and salads than the yumminess that is served at Valencia Laser Blast!). 255-1600
Paint a Perfect Party!
At a Paint A Dream birthday party, the creative fun is also your guests' party favor! Gift the birthday boy or girl with a memorable gathering filled with giggles, craftiness and a painted piece of pottery they'll treasure forever. Party packages are available for every budget. Call for details. 255-1177
What is a Newborn Mini Session, Anyway?
A newborn mini-session is a "baby only" one-hour studio session designed for those clients who are on a budget but still want the highest quality and expertise. You'll get gorgeous images of your new baby perfectly suited for birth announcements, prints for your home and gifts for family and grandparents. The newborn mini session is $499 and includes your shoot as well as your favorite five images, professionally retouched and digitally delivered. "We may capture your baby asleep, we may capture your baby awake, but we're sure to capture your new baby being 100 percent gorgeous," says Laurie Sachs, owner of Laurie Sachs Photography.
You can also book "anytime" mini sessions for babies and families of all ages. These short sessions only require 20 to 30 minutes of studio time. Also $499, they include five digital images. Want a full-service session? Contact Laurie directly so that you can discuss your family's needs. Right now she's waiving sitting fees on full-service sessions when you mention Inside SCV Magazine. 305-5493
Mommy-to-be Q&A
by Renee Sicignano
Q: I am pregnant. Will I need childbirth education classes?
In this day and age, most of us have little or no experience with childbirth. Even if you have some knowledge about labor and birth, it is not possible to know ahead of time what your own labor will be like. Being as informed as possible ahead of time can help you handle decisions that might come up during or even before labor. It is important to learn about your options for birth, get answers to your questions and think about your preferences well before labor begins. High-quality childbirth education classes are a good way to help you to become more informed and prepared.
Q: What are some differences among childbirth classes?
There can be notable differences in class content between independent educators and educators who work for a hospital. Educators with a tie to hospitals can provide helpful information about what happens in a hospital setting, but are unlikely to inform you about choices that are not available or unusual in the hospital. For example, if epidural analgesia is the standard of care, they may not help you with comfort measures and coping skills, which are a traditional part of childbirth education and can be used by women with and without epidurals. By contrast, independent educators generally help you understand pros and cons of a range of options that might be of interest to you and prepare you for a broader range of situations. They may feel more able to speak openly about the downsides of care options and policies in hospitals. As a result, independent educators may better prepare you to make informed decisions.
Renee Sicignano, LM, CPM is the owner of SCV Birth Center. 254-3000
Can You Help Paint-It-Forward?
Paint-It-Forward is a charity program created by ALLBRIGHT 1-800-PAINTING. In the first round of this program, community members like you tell the SCV-based company about deserving families or non-profits in our area that would greatly benefit from painting services. In round two, the candidates are narrowed down to finalists, and in round three people vote for the winner. The winner receives up to $10,000 in paint and services by ALLBRIGHT 1-800-PAINTING.
ALLBRIGHT has been holding this event since 1996. This year they are celebrating 10 years of the Paint-It-Forward program, which has also expanded to other paint companies across the nation. Taken together, more than $1,000,000 in painting services have been donated to deserving people and organizations through the Paint-It-Forward program.
Do you know of a deserving family or non-profit who could use painting services? If so, please head over to the Paint-It-Forward nomination page
http://www.abpainting.com/paint-it-forward/
and fill out the form on the left side. The company will be accepting nominations through
December 11, 2015.
You're Invited to Gavin Espinosa ATA Martial Art's 18th-anniversary & Inner school Tournament Event
As a way of celebrating the studio's 18th anniversary in Santa Clarita, it will host two rings of dynamic tournament competitions, live demonstrations, special guests including Black Belt World Champions, a bounce house, board-breaking displays, food, raffle prizes and enrollment specials. The tournament will be on Friday, November 13 from 4pm to 7pm; the anniversary gathering will be Saturday, November 14, from 11am to 2pm at ATA Martial Arts in Stevenson Ranch. 255-7438
SCVi Offers Tours of Innovative Campus
Prospective Students, Parents Get Opportunity to Learn about iLEAD Schools' Founding Campus
Santa Clarita Valley International has scheduled a series of fall campus tours that offer prospective students and their families an opportunity to learn about the innovative, learner-centered charter school.
The group tours are scheduled to be held at the SCVi campus, located at 28060 Hasley Canyon Road in Castaic, at 9am on the following Tuesdays: October 20, November 3, November 10 and November 17. For those unable to attend one of the group dates, information on alternate tour arrangements is also available by calling the school.
SCVi is a tuition-free charter school serving grades TK (transitional kindergarten) through 12, and its offerings include one-on-one college counseling, personalized learning options through iLEAD Innovation Studios, and the prestigious International Baccalaureate program for high school-aged learners.
SCVi offers project-based K-12 curriculum and student-led assessment with global and culturally diverse influences. The tuition-free charter school emphasizes an inquiry-based, learner-centered approach to education. SCVi's primary goal is to help learners lead a successful and fulfilled life while contributing to the world around them. More information about SCVi and iLEAD Schools is available at
www.ileadschools.org. 705-4820