Don't Miss Fun Fridays at Wallers' GymJam Academy
From 7:30pm to 9:30pm every Friday night (Call ahead just in case there's a special event booked, though!), celebrate Open Gym with your family and friends. Kids 7 and older can attend (And flip, climb and jump!) the high-energy evening. Just have non-members sign a waiver form before hitting the floor. 251-3390
-----------------------------------------------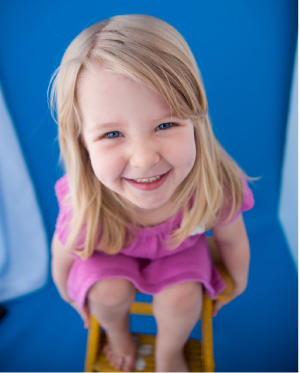 "Teagan was born with a performer's personality and I knew I had to get her into acting somehow - but I didn't know where to start. Luckily, one day while out at the mall we were stopped by a Santa Clarita School of Performing Arts (SCSOPA) staff member who had seen 'Teagan being Teagan' and gave me info for the school. I live in Santa Clarita, so finding out there was a place like this in my own backyard was awesome. I enrolled all three of my girls, even though the older two have no interest in performing - they just enjoy the classes and I love that they are learning social skills and gaining tools that will help them in all forms of communication in their future. As for Teagan, from Day One we have hit the ground running. SCSOPA has agents on site every Saturday and on Teagan's very first Saturday she met with a management agency and signed with them! From there, they directed us to a talent agency where she was signed and she's been going out on auditions ever since! She even booked a Luvs commercial which should be airing any day now. We can't wait to see our little star in her first commercial!," Cory Phillips
-----------------------------------------------
Don't Miss! Saturday | February 27
Santa Clarita Valley/Antelope Valley Chapter of Jack & Jill of America, Inc. Hosts KIDS' STEM EXPO
Take the whole family to enjoy robotics demonstrations, STEM-field panelists, informative booths on electricity, polymers and much more! This Science, Technology, Engineering and Mathematics (STEM) event will be held at College of the Canyons' Dianne Van Hook University Center in Valencia. Jack and Jill of America, Inc. is a membership organization of mothers with children ages 2 to 19 dedicated to nurturing future African-American leaders by strengthening children through leadership development, volunteer service, philanthropic giving and civic duty. Register online.
www.scvavofjj.org
Egg-cellent Easter Fun
Saturday | March 26


Splash & Dash Egg Hunt
Bring your little ones to collect eggs with prizes in the waterslide pool at the Santa Clarita Aquatics Center at 10am! Admission is free and ages 10 and under can participate. Guests are encouraged to bring non-perishable or canned food items
to donate to the SCV Food Pantry.
www.santa-clarita.com/aquatics
Saturday | March 26


City of Santa Clarita Hosts Eggstravaganza
The City's free annual egg hunt starts at 10am
at Central Park. www.santa-clarita.com
Wednesday | March 23 & Thursday | March 24


The Master's College Presents Forest Lawn Easter Concerts
The Department of Music will perform their annual Forest Lawn Easter Concerts at the Hall of Crucifixion-Resurrection at Forest Lawn in Glendale. The Collegiate Singers & Orchestra will perform Easter portions of G.F. Handel's "Messiah" along with other works focused on the resurrection of Christ. Doors will open at 7pm. Complimentary tickets may be printed online.
www.masters.edu/music