Pet Tip of the Month


The Best Stocking Stuffers for your Dog
You have to buy a gift for your Secret Santa officemate; you want to buy a gift for Fido! There are few things as fun as watching your pup play with and explore a new toy. Some of the best options include glowing LED-lit balls that combine all the excitement of a laser pointer with something that can actually be caught; stimulating treat puzzles; and a fetch-ball launcher. Practical gifts include a GPS pet tracker that can be activated if the worst happens and your pet becomes lost and anxiety-reducing thundershirts. Wondering what to get the pet lover in your life? A gift certificate for go-to-you mobile organic pet grooming would be much appreciated by both fur babies and their parents!
Hollywood Dog Grooming 526-4125
-------------------------------------------------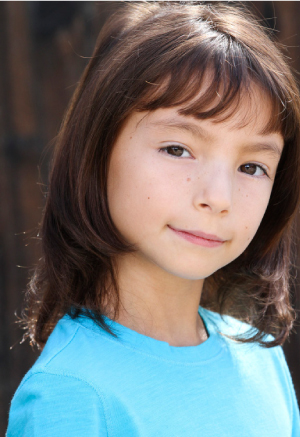 "My wife, Cadence and I want to send a big 'thank you' to Mike Josten and The Santa Clarita School of Performing Arts (SCSPA). We were looking for an extra activity for Cadence and saw that SCSOPA had modeling classes. During the open house we realized the school provides the opportunity for students to get into the entertainment industry. Every weekend agents come to the school and students who wish to audition do so, too. With a little skepticism we signed Cadence up for classes. Cadence has taken Dancing, Children's Acting Workshop, Commercial & Monologue Audition Prep, Modeling Runaway Movement & Posing, Children's On Camera Technique and Voice Over. Cadence loves all the classes and we have seen a huge change in her. She was somewhat shy and all of that shyness has disappeared. After two months she had interviewed with six agents; five wanted to sign her. We eventually signed with DDO Artists Agency (DDO Kids). Since signing, Cadence has had print jobs with The Glam Squad (Kids Choice Awards), Bello Sanchez (No One Has to Be Alone campaign), and David Shane (film director). Most recently she filmed an international IHOP commercial (SAG commercial). We cannot thank SCSOPA enough. Mike, and especially the teachers, have given Cadence the tools not only for breaking into the entertainment industry, but skills she will have for the rest of her life." Mike, Belinda & Cadence Downs
-------------------------------------------------
Please be a Santa to a Senior this Year
Join Home Instead Senior Care for their 11th year working with the community to provide holiday cheer and gift-giving to seniors in our area who are lonely, isolated, neglected and financially challenged - in short, those least likely to receive any acknowledgement during the holiday season.
It's so easy to help! Log onto www.beasantatoasenior.com, find a business near you with Be a Santa ornaments, choose an ornament and buy a gift. With help from the SCV Food Pantry, the Santa Clarita Valley Senior Center and the Salvation Army, Home Instead will make sure your special gift brightens a local senior's holiday and lets them know they are remembered and valued.
The Home Instead team is gratified that the community has shown so much support for this program and they thank each and every one of you who take the time to participate.
(Editor's Note: This is a wonderful activity to do with your children!)
Home Instead Senior Care for Santa Clarita and Antelope Valleys 254-8701
Yes, You & your Children still Need to Floss
Plaque forms in our mouths every day. The bacteria associated with plaque is known to be responsible for cavities on the teeth and gum disease. One way of battling these bacteria is to physically remove them from the teeth. The most common way to remove them is to brush, which can remove plaque on exposed surfaces, and to floss, which can remove plaque from the areas between teeth that a brush will never be able to reach. Most dental professionals would be able to identify people who do not floss due to the inflammation and plaque build up between teeth. With the low-cost and low-risk associated with flossing, it is worth considering making it a habit. These are a few helpful tips:
Use enough floss, about 18 inches, to wind around your middle fingers and hold securely with your thumbs and forefingers; move the floss up and down along the sides of your teeth, forming a "C" shape to follow the contour of your tooth. Continue to floss even under your gums next to the tooth.
Do not push the floss aggressively into your gums; if it hurts, you are probably not doing it correctly.
If you have not flossed in a while, expect some bleeding. It takes a couple of weeks of regular flossing for the inflammation to heal. Healthy gums do not bleed. If bleeding continues beyond a couple of weeks, consider consulting your dentist; there may be more serious problems.
Kids need to floss, too, but they often need a parent's help. You may find that standing behind your child while flossing will help you do it more effectively.
Valencia Children's Dental Group 294-1800
TOYS FOR TOTS DONATIONS
Be the Reason a Child Smiles this Holiday Season!
Everbright Family Dentistry is hosting a Toys for Tots toy drive - and with your help, they'll be able to make a real difference in the life of a child this holiday season! Donate a new, unwrapped toy at the Valencia location (27730 McBean Parkway) by December 19.
296-3300
SCVi Charter Students Excel
Tuition-Free Public School Learners Achieve Prestigious Honors
Students from SCVi Charter School are gaining regional and national recognition for excellence in a wide variety of fields including science, the arts, speech and debate and other applications of real-world skills. Delivering on the promise that project-based learning is the ideal way to prepare students to lead and succeed in a rapidly-changing world, SCVi's recent highlights include:
Science: A team of three SCVi high school students designed a science experiment - focusing on the effects of oxidation in microgravity - that has been selected from a nationwide field of submissions to be flown into space, where the experiment will be performed on the International Space Station. The trio - Kai Turner, Dustin Fields and Alec Lewis - is expected to be invited to attend the launch in February at Cape Canaveral in Florida.
Speech and Debate: SCVi, the founding campus of iLEAD Schools, has created a new speech and debate team being advised by the nationally-recognized teacher and speech/debate coach, Iain Lampert, who has also coached iLEAD's award-winning speech and debate teams in North Hollywood and Encino.
The Arts: SCVi high school student Sammy Lamb is well on her way to a film career. She recently returned from New York, where her film made its big-screen debut in Times Square during the All American High School Film Festival, which drew more than 1,500 entries. She was one of just 10 teen filmmakers to be nominated for a Teen Indy Award for Best Experimental Film.
"If we sound proud, that's because we are," said Sara Brown, SCVi's outreach coordinator. "SCVi Charter School is more than just another option for Santa Clarita Valley students. It's education with real-world applications and preparation for leadership, success and a lifelong passion for learning. The kids at SCVi are either reaching for the stars, or becoming one." SCVi Charter School is a national leader in project-based deeper learning and authentic learning experiences that have real-world applications.
800-925-1502
Don't Forget to Help Paint It Forward
There's Still Time to Nominate a Friend or Organization in Need
For a very limited time, ALLBRiGHT 1-800-PAINTING is still accepting nominations for their 11th-annual Paint-It-Forward charity event. Each year, they invite the local community to nominate a family or nonprofit organization whose home or office is in need of a fresh coat of paint. Once they've made their selection, they donate their time and painting services to help beautify and restore a building or home.
The Paint-It-Forward movement was started by ALLBRiGHT 1-800- PAINTING's Chief Solutionist Josh Abramson in 2005 as a way to give back to his community. Since completing the first Paint-It-Forward 11 years ago, and now with other painting contractors joining the movement, their combined efforts have reached a goal of over $1,000,000 worth of free painting services and materials delivered to deserving community members across the United States.
You can nominate a family or nonprofit organization located in Los Angeles, Santa Clarita, San Fernando or Ventura County by completing the nomination form found online.
www.allbrightpainting.com/paint-it-forward