The Perfect Opportunity to Introduce your Child to Musical Theater ESCAPE Theatre Presents "Joseph & the Amazing Technicolor Dreamcoat"
Over 300 talented youth and teens will come together on the Santa Clarita Performing Arts Center stage at College of the Canyons to wow you with their talent, gorgeous costumes and high-energy performance! Running from January 27 to January 29, the vivacious experience is ideal for families ready to introduce children to the magic of live theater. And, if they're bitten by the "bug," sign them up to join ESCAPE's cast of "Shrek!" Registration begins on January 31. Call to buy tickets and for more information. 299-5264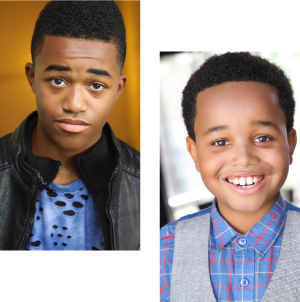 "We visited the Santa Clarita School of Performing Arts (SCSOPA) late in 2014 and decided to enroll both of our boys, Joriyan (12) and Jailen (8), in the school. The owner informed us about what to expect, but even that has exceeded our expectations. I am an attorney and I analyze matters extensively prior to committing. Due to the level of trust that I felt when meeting the owner, I enrolled my children the very day that I visited. SCSOPA has excellent teachers and also provides awesome opportunities to meet with reputable agents. Within the first few weeks of enrollment both of my boys were offered representation. My youngest was offered representation by three agencies and that representation included theatrical. Joriyan and Jailen have learned a variety of skills pertaining to slating, audition technique, voiceover and commercial work due to the class offerings at SCSOPA. Since enrolling at the school, my oldest son has done some modeling for LA Glamsquad for the Nickelodeon Kids Sports Choice Awards and is really becoming more comfortable with himself and the ability to perform and speak in front of an audience. My youngest, Jailen, has done commercials with Clorox, P&G, Walmart, Wrangler and is currently a series regular on 'WITs Academy,' which is a television show on Nickelodeon! He has also hosted a show, 'Pet Sitter Challenge,' on DREAMWORKSTV. He most recently made guest appearances on the ABC hit show 'Dr. Ken' and TVLAND's new hit show 'Teachers.' My children are not only having fun, they are building their future. I am very glad that I found SCSOPA when I moved to the LA area."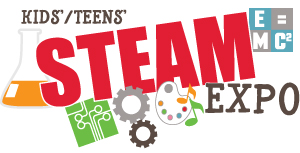 Don't Miss! Free Robotics, Website Design, Video Game Animation Workshops at STEAM Expo
The Santa Clarita Valley/Antelope Valley Chapter of Jack & Jill of America, Inc. will host its second STEAM Expo for kids and teens on Saturday, January 28 from 1pm to 5pm at College of the Canyons' Diane Van Hook University Center in Valencia. The free event for youth ages 5 to 19 includes workshops on website design, mobile app coding, robotics, science, video game animation, graphic design and careers in STEAM (Science, Technology, Engineering, Art and Math).
Distinguished STEAM professionals will lead the sessions that span the four-hour expo. Career panels will explore opportunities in architecture and electronic security as well as cinema, television and new media. A robotics expert will give students an overview on building robots. A chief technology officer will offer insight on the next generation in technology. College of the Canyons will provide the instruction for the Intro to Video Game Animation class.
The event will also feature workshops specifically geared to elementary-school-aged children, including science and chemistry demonstrations, interactive bubble science presentations and a four-hour self-directed Lego Worlds project.
Ebony Macon Johnson, president of the Santa Clarita Valley/Antelope Valley chapter, is excited that the organization is offering the STEAM Expo a second time. "As Jack and Jill members, one aim of our national organization is 'to seek for all children the same advantages which we desire for our own.' With this event, we can expose children of diverse backgrounds to various STEAM fields through fun activities and pique their interest in a potential career in STEAM." Log on for more information and to register for this free event.
www.jackandjillscvav.com
Keeping Loved Ones Safe
When it comes to automobiles, safety is a broad term for a complex network of systems that work together to keep vehicle and occupants safe and sound. Since cars carry our most precious cargo, it serves to reason that we want the highest safety rating for ourselves and our families. Annually, the Insurance Institute for Highway Safety (IIHS) tests and evaluates two aspects of safety. They look at crashworthiness - how well a vehicle protects its occupants in a crash - and crash avoidance and mitigation - technology that can prevent a crash or lessen its severity.
Valencia Acura believes driving a luxury car should be a highly-enjoyable experience. And while the brand touts the exhilarating aspects of their vehicles, safety has always been a top priority. This month, Acura announced the 2017 Acura MDX earned Top Safety Pick+, the highest designation from the IIHS, for its fourth consecutive year. Acura earned a total of two Top Safety Pick+ (Models 2017 MDX and 2017 RDX with available AcuraWatch) and two Top Safety Pick ratings (Models 2017 ILX with available AcuraWatch and 2017 RDX), making the brand a top leader in safety ratings in the automotive industry.
In addition to active safety, passive safety features are at the heart of design. The first line of defense in collision safety lies in the structure of the car itself. Acura's Advanced Compatibility Engineering (ACE) and unit-body construction are both engineered to help absorb crash energy and offer protection to the cabin and its passengers.
Inside Acura's passenger cabins, advanced dual-stage, multiple threshold "SmartVent" front air bags, as well as front side air bags, and side curtain air bags help keep occupants safe when trouble becomes inevitable.
Valencia Acura 255-3000
Are Invisible Aligners Right for your Teen's Teeth?
When you hear the word "orthodontics," what comes to mind? Probably a teenager whose teeth are covered by a latticework of metal. However, there's now an increasingly-popular alternative to traditional metal braces: Invisalign clear aligners for teens.
As the name implies, Invisalign clear aligners are made of almost-invisible polyurethane plastic. Rather than being cemented or bonded to the teeth as metal or clear braces are, clear aligners are completely removable for important social occasions, for eating, and, most importantly, for toothbrushing and flossing. This advantage can also be a disadvantage: It means your teen must resist the temptation to take their aligners out more than is advised.
In the past several years, two features have been added to make Invisalign a more appropriate orthodontic treatment method for teenagers. Special "eruption tabs" hold the appropriate amount of space open for molars that have not fully grown in. Invisalign for teens also comes with "compliance indicators" built into the aligner material that fade with wear. This allows parents, dentists and the teens themselves to make sure the trays are being worn as prescribed.
Clear aligner technology has been improving over the years and can correct many malocclusions that once would have been too complicated for this form of treatment, yet there are still some situations where traditional braces are still best. A complimentary consultation with an orthodontist that specializes in children and teens will help you make the right decision.
Valencia Children's Dental Group 294-1800