Saturday | April 1


ARTree Community Arts Center Hosts Free Flutterby Open Art Studio
At the ARTree Community Arts Center, kids can enjoy free open studio time. Each of the monthly Flutterby Saturday sessions showcases a featured art material to explore and an opportunity to interact with an in-house artist who will be painting, drawing or sculpting and answering questions. No registration, no fees, just freedom! Drop in anytime between 10am and 1pm.
www.theartree.org
--------------------------------------------------------------------------------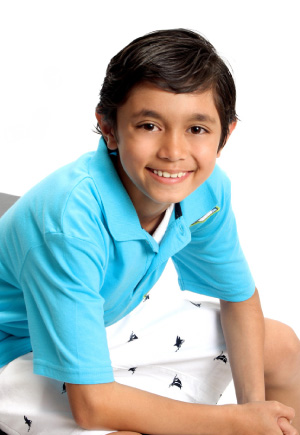 "The Moghimi family wants to express our gratitude to Mike for personally believing in Mason and to all the Santa Clarita School of Performing Arts instructors. Mason Moghimi started going to SCSOPA when he was 10 years old and has now been there for over a year. We visited SCSOPA for a tour of the school and the opportunity to meet the instructors, which were very knowledgeable about the industry. We also met some parents - all were very friendly and the students were polite. They exceeded our expectations, this was not just a school! We realized that this atmosphere was one where our son might grow and meet new friends. We decided to sign Mason up for classes. After a month, his improvement was amazing. The training that he has received at SCSOPA has proven to be very beneficial. He is applying his new skills at school, and his academics are far better, his memorization has improved, he is more focused and is no longer shy in the classroom. Not long after starting at SCSOPA, Mason was signed with Clear Talent Agency. He has worked in the films 'Tale of Two Shoemakers' as an elf, the NYFA Thesis Film 'Wind-Up-Toy,' 'Holiday Dinner Theatre,' 'Thirteen (13),' 'Musa,' 'Young John,' has participated in Macy's Back to School modeling and so much more. We have been truly blessed and we are very proud of our son, Mason. We highly recommend SCSOPA - it's for everybody, kids and adults!" Mason's Family
--------------------------------------------------------------------------------
Olympic Medalist to Launch Christian University Aquatics Program
The Master's University announces new Swimming and Diving program for Fall 2017
Gabe Woodward, bronze medalist in the 4x100 meter freestyle at the 2004 Olympics, All-American swimmer and 2001 graduate of USC, joins The Master's University to launch their first-ever swimming and diving program for the Fall 2017 season.
Athletic Director at Master's U Steve Waldeck said, "Establishing this program with Woodward, as our director of aquatics, is a huge win for our university. Gabe fully understands our culture and will be recruiting students to that end. His swimming resume and accomplishments speak for themselves and he will be a great addition to our athletic programs." Jason Lezak, 4-time Olympian and 8-time medalist, said of Woodward, "I've known Gabe for over 15 years and have been able to see him achieve success in many aspects of his life. I'm excited to see him do the same at The Master's University as he starts a team that can compete for national championships and hopefully put a kid like Gabe on the Olympic team!"
The addition of Men's and Women's Aquatics brings continued excitement to an already-flourishing athletic program offered through the university. In its inaugural season, the team will train at the Santa Clarita Aquatic Center with its 50 meter x 25-yard competition pool and 25x25 meter dive pool, along with other aquatic facilities in the Santa Clarita Valley.
Master's will soon be making its official application to become a member of the Pacific Collegiate Swimming Conference - a swimming only conference compromised of NCAA Division I, II, III and NAIA institutions in the southwestern United States.
Don't Miss this Weekend Fun in Central Park


KHTS Home & Garden Show, KHTS Emergency Expo, Earth Day/Arbor Day & Craft Fair
The largest trade show in Santa Clarita will be happening on Saturday and Sunday, April 29 and April 30 at Central Park as the KHTS Home & Garden Show and KHTS Emergency Expo, Earth Day/Arbor Day and Craft Fair is unveiled. Admission is free to the public for all activities.
"This year's show is bigger than ever, with over 500 exhibitors/booths," shared KHTS radio owner Carl Goldman. "We've added many components this year, including food trucks, the KHTS Marketplace and a wine tasting section." The City of Santa Clarita is back with their annual Earth Day/Arbor Day, too, which is now part of the weekend event as a separate attraction embedded inside the giant show. They will be featuring a tree giveaway.
There's always lots for families to do at this annual event. Imagine climbing on-board a fire truck, hitting the siren on a sheriff patrol car or watching a demonstration of the "Jaws of Life" by the Los Angeles County Fire Department. Or discover design, decorating and maintenance tips from the top local Santa Clarita Home and Garden specialists, then experience the latest local crafts and artwork by Santa Clarita artists. Homeowners will discover the latest in solar energy, pool and backyard design, kitchen remodeling and other home improvements. Santa Clarita local nurseries will be featuring special landscape displays, with plants available for purchase at heavily-discounted prices. You'll find special cooking demonstrations and cool arts, crafts and other design items for special accents in your home. Take home a kitten or puppy as animal rescue organizations share how you may adopt a pet and save a dog or cat. There will also be a special kids section with a petting-zoo area.
The KHTS Emergency Expo will be happening all day, Saturday only, from 10am to 5pm. There'll be many exciting demonstrations from the Los Angeles County Fire Department, Henry Mayo Newhall Memorial Hospitals, Southern California Gas Company, California Highway Patrol, the Santa Clarita Sheriffs, the City of Santa Clarita and more emergency and safety businesses and organizations.
Show times are Saturday, April 29 from 10am to 5pm and Sunday, April 30 from 10am to 4pm. www.scvhomeshow.com
Think your Child may Need Braces?
Have them Evaluated Before Age 7
Though an orthodontist can enhance a smile at any age, there is an optimal time period to begin treatment. Beginning treatment at the right time ensures the best result and the shortest treatment period and expense. The American Association of Orthodontists recommends that the initial orthodontic evaluation should occur at the first sign of orthodontic problems or no later than age 7. At this early age, orthodontic treatment may not be necessary, but vigilant examination can anticipate the most advantageous time to begin treatment.
By the age of 7, the first adult molars erupt, establishing the back bite. During this time, an orthodontist can evaluate front-to-back and side-to-side tooth relationships. For example, the presence of erupting incisors can indicate possible overbite, open bite, crowding or gummy smiles. Timely screening increases the chances for an incredible smile.
Some of the most dramatic results of interceptive treatment are:
· Creating room for crowded, erupting teeth
· Creating facial symmetry through influencing jaw growth
· Reducing the risk of trauma to protruding front teeth
· Preserving space for unerupted teeth
· Reducing the need for tooth removal
· Reducing treatment time with braces
Valencia Children's Dental Group 294-1800