A Fun Way to
"Save Sebi" on Saturday, May 13
Free Festival is Open to Public
Sebastian "Sebi" Velona suffers from Batten Disease CLN8, a fatal and degenerative neurological disorder characterized by seizures, blindness, cognitive decline and loss of motor function. Without a cure, he will likely die in his 20s.
The Sebastian Velona Foundation was established to cure CLN8. Currently, it is funding gene replacement research that has shown promise treating genetic disorders.
On May 13, the Foundation will host the #HealingHugs Festival for a Cure at Afterburn Fitness in Valencia. It will feature fitness challenges, vendors, food trucks, a beer garden, music, entertainment, a kids zone and more. Local favorite Wolf Creek Brewery will be pouring beer and wine. The festival is open to the public and admission is free. However, there are fees to participate in challenges. Proceeds benefit the Foundation. For information and to register for challenges, visit www.healinghugsfestival.com. There are many ways to follow and support Sebastian during this time.
For information, visit www.curebattencln8.org. Follow the family at www.facebook.com/healinghugs4sebi, www.twitter.com/curebattencln8 and www.instagram.com/sebastianvelona.

------------------------------------------------------------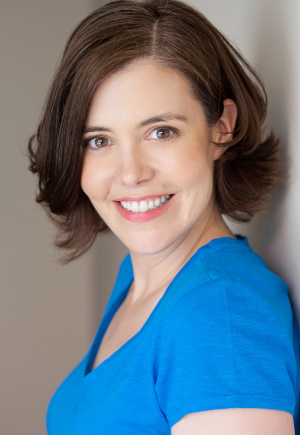 "I had the good fortune of taking classes at the Santa Clarita School of Performing Arts a couple of years ago. Acting and performing have been a part of my life since I was a young girl in New York and I credit those experiences with my ability today to speak in front of large groups and interact with people from a variety of backgrounds in my work as an educator and specifically as the principal of La Mesa Junior High School. I took a variety of classes at SCSOPA. They included improvisation, scene study and voiceover classes. I found the teachers to be passionate professionals who not only worked in the industry, but who genuinely cared about their students. I was able to get an agent pretty quickly because they come, each weekend, directly to the school to meet the students. And while the hours required by my job as a principal of La Mesa limit my auditioning, I have had wonderful opportunities for which the classes prepared me. For example, I have done a series of training videos for Modern Masters Paint and did a Buzzfeed Video representing Girl Scouts of Greater Los Angeles. Regardless of your goals, acting classes benefit all people. I have seen the impact and confidence building that it has provided my own students. But, the best part is that it is fun!" Michele Krantz

------------------------------------------------------------
The Compassionate Solution to Behavioral, Learning Struggles & More
Compassionate Solutions' licensed educational psychologists specialize in uncovering subtle variations in cognitive abilities; these variations can lead to frustration and unnecessary struggles when performing at school or in the workplace. How an individual acts and reacts hinges on a balance of functions of the brain, like memory, attention and language. Once weaknesses are identified, they can be strengthened or accommodations can be made that allow the individual to achieve his or her potential. Because every person is unique, the evaluation provided by Compassionate Solutions is specifically tailored. Typically, a full psycho-educational evaluation will require six to seven hours working directly with the child or adult. Once the report is scored and interpreted, a follow-up meeting is scheduled. Assessments are available for children, adolescents and adults who struggle because of behavioral issues, learning difficulties, attention problems, social skill deficits, autism, developmental delays, emotional issues and more. 255-2688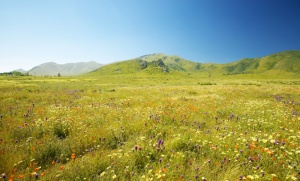 Don't Miss this Fun Family Outing!
Nearby "Spring Hop" Music Festival Includes Wildflower Drive
Lake Hughes may only be a short, beautiful mountain drive from Valencia, but this little town feels like a whole other world - especially when you'll drive past swaths of purple, red, orange and yellow wildflowers on your way to the community's first-annual fundraising event for the town's youth club, 49'er Minors. The festival, featuring live bands performing everything from classic rock to the great American songbook, is on Saturday, April 29 and runs from 12pm to 10pm. Held at the Lakes Community Center, the day will also include raffles, silent auctions, karaoke, a selection of arts/crafts for the kids, food and beverage vendors and more. There will also be an indoor activity area for smaller children and their parents to enjoy.
Tickets to the event are $5 for adults and are free for children 17 and under. The Lake Hughes Community Center is located at 17520 Elizabeth Lake Road in Lake Hughes. Search "Spring Hop" on Facebook for more details!