Hart Bingo is Back
There are few more-wholesome ways to support local mainstays than by eagerly stamping out, "B-11" and then yelling, "Bingo!" The Hart High School Baseball Program and the Santa Clarita Boys and Girls Club will again present Hart Baseball Bingo Night at the Club on Saturday, May 12 at 5pm. Enjoy dinner by El Cholo, drinks, bingo and surprises as you support the 100-percent community-funded Hart Baseball program. The fun, friendly atmosphere draws regulars and newbies every year - because it's fun! Your $40 ($45 at the door) buy-in includes six games of bingo, dinner and a drink coupon. Special guests, a 50/50 raffle, cash bar and more keep it extra interesting. This adults-only event benefits kids - so log on and grab your tickets now!
harthighbaseball.com
---------------------------------------------------------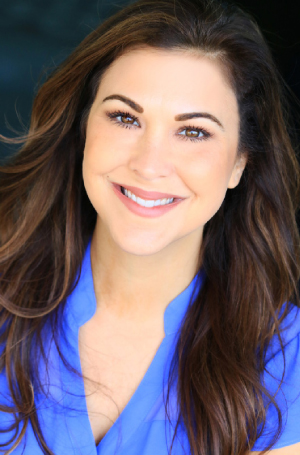 "I grew up in the Santa Clarita Valley and have been acting and performing for over 25 years. I started out as a competitive dancer with a love of performing and being in front of the camera. When I was a little girl, I would stand in front of the TV and pretend I was Vanna White on the 'Wheel of Fortune.' Unbelievably, I became a contestant on the show in 2015 and won over $53,000 after telling Pat Sajak on national television that I was 'single and ready to mingle!' My love for the camera and to perform was taken to the next level when I decided to sign up at Santa Clarita School of Performing Arts. The best decision I ever made was enrolling at SCSOPA! I have been able to make my dream of becoming a professional actress a reality. The offers for commercial work just keep coming and to date, I have roles in commercials for Nissan, Sit 'n Sleep, Gamburd and JustFab. And to think, I almost talked myself out of signing up because of how busy my life was. As a loan officer, I barely had any time to myself, let alone for going to school. Working in the mortgage industry kept me so busy, but I realized I owed it to myself to pursue my lifelong goal of being a professional actress. SCSOPA made it so easy!" ~Amy Lustig
---------------------------------------------------------
Take the Family to the KHTS Home & Garden Show


with Emergency Expo, Earth/Arbor Day, Craft Fair & More
The largest trade show in Santa Clarita will be happening on Saturday and Sunday, April 28 and 29 at Central Park as the KHTS Home & Garden Show and KHTS Emergency Expo, Earth Day/Arbor Day and Craft Fair is unveiled.
"We have over 400 exhibitors participating," shared KHTS radio Owner Carl Goldman. "We've added many components this year, including food trucks, the KHTS Marketplace, a wine-tasting section and more. The Home Show has also added an extensive kid's area including pony rides, a petting zoo and pig races. The City of Santa Clarita is back with their annual Earth Day/Arbor Day; they will be featuring a free tree and mulch giveaway." Admission is free to the public for all activities.
Imagine climbing on-board a fire truck, hitting the siren on a sheriff patrol car and watching a demonstration of the "Jaws of Life" by the Los Angeles County Fire Department. Discover design, decorating and other creative tips from the top local Santa Clarita home and garden specialists. Experience the latest local crafts and artwork by Santa Clarita artists. Discover the latest in solar energy, pool and backyard design, kitchen remodeling and other home improvements. Santa Clarita local nurseries will be featuring special landscape displays, too You'll find a variety of demonstrations and plenty of cool arts, crafts and other design items for special accents in your home. Extra exciting: Take home a kitten or puppy as animal rescue organizations share how you may adopt a pet and save a dog or cat.
"We've taken great care to provide a wide selection of products to enhance the visiting experience," added KHTS Owner Jeri Seratti-Goldman. "We will also be holding a special blood drive, courtesy of the City of Hope."
The KHTS Emergency Expo will be happening all day Saturday from 10am to 5pm at Central Park, connected to the KHTS Home and Garden Show. Show times are Saturday, April 28 from 10am to 5pm and Sunday, April 29 from 10am to 4pm.
scvhomeshow.com
Spring Clean as a Family
Much has been written about how "today's generation" of children are less able to focus, have shorter attention spans, are more inclined towards instant gratification and are provided more of a "constant fun" lifestyle than previous generations. Of course, it makes total sense to want to show our kids a good time - but when that's all we do, we are robbing them of skills that can help them become more successful, happy adults. The solution? There are many - but one is... have them help maintain the home. Teaching your child the real value of the space you share helps them appreciate it - and you - more. Age- and skill-appropriate indoor and outdoor tasks improve work ethic, especially if you make it somewhat fun (Play music! Take a break with their favorite snacks!) to get them used to it. The bonus is that they'll learn how to maintain their own homes in the future - and cultivating an early eye for maintaining or even expanding home value is a skill every future home buyer will benefit from.
remax-valencia-ca.com
When 15 Minutes doesn't Save a Thing
by Tara Evans
We've all heard that catchy commercial, "15 minutes can save you 15 percent or more!" It's slinging insurance and the announcer does sound pretty convincing. But is spending only 15 minutes to insure your most valuable possessions, and your life, really the best of ideas?
Sure, time is valuable. But you know what else is? Money. And that's what you stand to lose if you opt for a quick web or 800-number purchase of your car, home or life insurance. Here's why.
During your insurance evaluation with a real, actual human who will be your point person for as long as you have your policy, they won't just give you want you want; they'll learn about you to find out what you really need.
It's not about upselling or getting you insurance you don't need. It's about learning your goals, identifying where you could be exploited and determining how to best protect what you own and the people you love. It's finding out that you qualify for a discount.
So, spend hundreds or thousands of dollars a year with someone you've never met, or spend the same with a local agent who's an invested member of your community, committed to earning your long-term business and building a real relationship? It won't take 15 minutes to figure out the right answer, that's for sure!
Your Friends are getting their Trusts Done, You Probably Should, Too
by Edward O'Hare
Here's what I'm often told after a new acquaintance learns that I'm a Trust attorney. "Oh, so you must only work with seniors." "I wish I had something worth getting a Trust for!" and "Um... I've been putting that off for about a decade. We should probably talk." Most are surprised by my responses.
First, many of my clients are actually quite young; I have a lot in their 20s and 30s, but I help people in every age range - because there are so many reasons someone may need a Trust or a revision.
Second, if you have a child, or property, or both - you have plenty of need for a Trust. And lastly, yes - this is one of the things people put off... and we should talk!
In a nutshell, once people realize how easy - and necessary - it is to get a Trust done, they become quite passionate on the topic. After all, this is a peace of mind worth sharing! I get excited when my clients feel inclined to share their experiences with others, like this five-star review submitted by one of the SCV's favorite pediatricians via Yelp.com on January 24 of this year.
"We used O'Hare Law Office for our family trust. He was very kind and patient with us. We plan to continue to use his services and have referred all our friends. Not only was Edward trustworthy and professional but his services were very reasonable." Dr. Morris Yen of Santa Clarita Pediatrics
O'Hare Law Office 284-5000