Why Minimally-invasive Dentistry is Best for Kids
Minimally-invasive dentistry is a fancy name for the evolving science that supports the concept of "less is more" when it comes to dental treatment in children. It includes a whole gamut of treatment modalities including fluoride varnish application, silver diamine fluoride for arrest of cavities, SMART fillings which require minimal tooth preparation and have a healing effect on the cavity with fluoride release, composite resin fillings, special stainless-steel crowns for treating cavities in very young kids and resin infiltration with ICON - a drill-free treatment of white-spot lesions in permanent front teeth. The days of large silver amalgam fillings are numbered, especially in young children, thanks to the plethora of great materials and evidence-based application for pediatric dentistry.
Kidz Dental Care 388-0499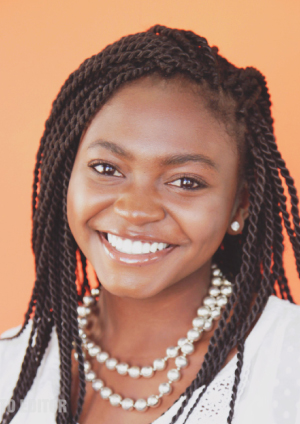 "I have been a part of Santa Clarita School of Performing Arts for over a year and a half. Attending SCSOPA has helped me improve my acting/modeling skills within weeks and I'm more confident than I have ever been in my life. The school and staff have helped me get an agent and a manager within weeks after enrolling and I have been very busy. My resume consists of lead roles with well-known actors, other work on popular television shows, pitching pilots to networks, music videos, short films and also some documentaries. This is just the beginning! My parents and I travel from Vandenberg Airforce Base in Lompoc every Saturday to attend classes at SCSOPA - it's so worth the over-three-hour drive! Santa Clarita School of Performing Arts has treated me like family. I give credit to Santa Clarita Performing Arts School because the staff prepared me for the unexpected in all areas, always stressing how I should present myself on and off set. This note is from Director Desmond Faison, 'You are awesome and that came across on your audition tape. Your entrance was by far my favorite of the night. You are a star and I thank you for coming out and so enthusiastically sharing your talents and more importantly your gifts with us. Last night was a challenging environment and you handled it like a pro. Thank you!' We're so grateful to SCSOPA!" ~Nicole & Parents
Gilchrist Farm Hosts Fall Farm Class
Beginning Tuesday, September 3, head over to the farm to get hands on with the animals! In this four-week class, kids will gather chicken eggs and see chicks hatch by the third week; card wool sheared during summer camp; feed the tortoise; work in the garden; trim the goat's hooves; milk goats; meet piggies and even babies!; play with the calf; pet ponies and so much more! Classes are close to each other so siblings are welcome to attend together. Large classes are split into groups: 2 to 5; 6 to 9; 10 and up. Choose from Mondays at 10, Tuesdays at 12 or Wednesdays at 5. Each class is one hour and it's $100 for the four-week series.
Gilchrist Farm 645-2517
Auditions Now Open for Innovation Show Choir
The Innovation Show Choir is a dynamic, entertaining group of talented young people who perform musical selections with movement and choreography ranging from classic musical theater repertoire to iconic pop favorites. Members are chosen by audition and range in age from 8 to 18 (third grade through 12th grade).
Performing at venues throughout the greater Los Angeles area, the Choir inspires and nurtures young people as they strive for artistic excellence while instilling a lifelong appreciation of the choral and dance arts. Students learn basic elements of vocal technique - posture, breathing, articulation and placement - and choral technique: singing in harmony, phrasing, dynamics and tempo. Students are also trained in dance techniques, including blocking, synchronized choreography, arm movements and body isolations.
Rehearsals are held weekly during the season in Newhall. Competitive tuition rates - as well as discounts and financial aid - are available to qualifying families.
Innovation Show Choir 818-618-9027
get those end-of-year teeth cleanings and check ups out of the way?
Yeah, we meant to get ours done over the summer, too! Now's the time to avoid the last-minute scramble to use up your dental insurance coverage. Dr. Marvin Tong's office in Valencia makes it easy to treat the whole family at once with convenient Saturday appointments - no missed education hours!
Dr. Marvin Tong 268-6284
sign the kids up for horseback riding lessons?
School's back in and schedules are again set. Why not build in some time for everyone to decompress? Get them out in nature learning a new skill that builds confidence and dexterity while calming the neurological system. They'll love learning how to care for their horse buddy.Get there a few minutes early and share some carrot treats and nose nuzzles with your new equestrian friends. Flat lessons in Western and English styles are only $35 and run 3:45pm to 5:30pm Monday through Friday. Bonus: It's drop in, so arrive for class time - no booking ahead or set schedule necessary!
Santa Clarita Valley Equestrian Center 296-9995
book a DIY event at your place?
You've already discovered that AR Workshop is the place to go for Pinterest-worthy paint-on-wood designs and now they're flipping the concept on its head - taking the fun to you! Celebrate a kids' party, baby shower, girlfriend gathering or house warming with pre-cut customized designs at your home or special-event location.
AR Workshop Santa Clarita 288-1903