Don't just make Decor, Make Memories!
'Tis the season for new ornaments, Santa-themed cookie platters, holiday decorations and more - and you can either buy the overseas import everyone else has... or you can craft a family heirloom yourself that will be cherished for generations.
It seems like a simple choice, but there's an added benefit to DIYing holiday treasures: time spent with family and friends.
At AR Workshop, you don't just handmake Pinterest-worthy gifts and more, you connect, relax and engage the creative part of your brain that is usually stifled. Sure, you can go alone - lots of AR Workshop lovers call their DIY time "crafty meditation," but during the holidays, it's especially fun to gather people you care about to craft together. Listen to seasonal music, bring in a snack and a drink, reconnect with the ones you love and leave with something more than decor - a treasured memory!
AR Workshop 288-1903
"In December 2017, our adventure began. My daughter Zoey was 5 years old and involved in a celebrity panel at a local comic convention. She asked some of her favorite TV stars one question, 'How do I get to be on TV like you?' Their response was simple: 'You get into acting classes and get an agent to represent you.' After meeting the amazing staff at Santa Clarita School of Performing Arts, we took a chance and joined. Zoey signed with an agent after only two months and our family was signed with a manager shortly thereafter. We've modeled for Macy's fashion shows, been featured on a CBS pilot with Niecy Nash, was featured in the 'Divine Fury' movie and we were also cast on a project at Warner Brothers Studios in October. Zoey and I found ourselves being contestants on 'The Price is Right' during kids week and even won our entire showcase - it was incredible and included a car. We have also had many auditions with Disney, Netflix and a huge Marvel project. I have been cast on a few upcoming feature films and was in 'The Vampyr Resistance Corp' and 'Jurassic World Live' tour commercial. If it weren't for our daughter Zoey asking her favorite celebrities how to become an actor, we would have never had the incredible opportunity to meet the staff at SCSOPA. They are truly amazing people and the instructors have helped us reach our dreams. Thank you Mike for all you have done for us and we look forward to sharing more success stories in the near future!"
Jeannette, Jason & Zoey Miller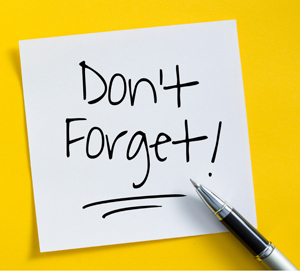 Use it or Lose It!
Maximizing your Family's Dental Benefits Before the End of the Year
Did you know your dental benefits reset every year? If your dental benefits plan is like most others, it will reset on a calendar-year basis, which means you'll lose out on all unused benefits after December 31.
Many dental benefits carriers provide coverage for two routine checkups per every calendar year. Most dental plans cover preventative services at 100 percent, so you will likely have little to no out-of-pocket expenses associated with this visit.
If you've been putting off getting cavities repaired, or require more extensive restorative treatment, the end of the year is the perfect time to get started. This is especially true if you've already met your child's annual deductible and have dollars remaining of your maximum. It's a double whammy - in addition to losing your child's unused benefits by delaying treatment, you will also be required to pay your deductible again.
If you're unsure of what remaining benefits you currently have on your plan, talk to your dental provider.
Santa Clarita Children's Dental 735-1500
We're confident we speak for all of Santa Clarita when we say "thank you" to the fantastic firefighters, first responders - and their families - who made incredible sacrifices when our community needed them the most. Though we are saddened that many of our neighbors lost homes and possessions, we're grateful that lives were saved and hundreds more homes were preserved. As we gather around those who now need our help, we remember the dedication, great skill and selflessness that was shown by the men and women in uniform during the October fires.
As we prepare this issue for print, we are reminded by news reports that we will again deal with similar weather conditions in November. Please, if you haven't already - prepare for electrical resources to come and go; for evacuations to happen; and for those most vulnerable to require the rest of us to step up and show up. Check on your neighbors, single parents, seniors - anyone who might need an extra hand during an emergency. Make a plan and if necessary, see it through.
We've got this, Santa Clarita - as long as we've got each other.
Sending love to all!
Your Inside SCV Magazine Publishers
Gift Certificates Available Online
Yes, there's a little irony in going online to get your family outside more - but we're here for it when it means that we've got ultra-convenient access to the gift of the year! Now you can get instant gift certificates from Santa Clarita Valley Equestrian Center in just a few clicks that your friends and family can redeem for private trail rides, a variety of riding lessons for ages 6 and up (Available six days a week!) and more. Log on to make your purchases.
Santa Clarita Valley Equestrian Center
scvequestriancenter.com
Stocking Stuffers that will make them Smile
From kid-friendly Marvel-inspired toothbrushes to eco-friendly all-bamboo finds for your Greenpeace teen, dental-hygiene products can actually make pretty great holiday gifts.
Here our some of our favorites:
Novelty toothpastes in flavors ranging from bacon to bubble gum still boast vital ingredients like flouride - and they're sure to get a laugh.
Have you seen the cute little "teeth timers" on Amazon? They're an adorable way to encourage your littles to brush for the recommended two minutes.
The StarSmilez Kids Tooth Brushing Buddy comes in a variety of characters and helps you introduce the hows and whys of good oral care to your youngsters. These pals get great reviews from parents with children who have special needs.
An electric toothbrush or Waterpic is a welcome gift for adults, especially seniors or those who struggle with joint pain or arthritis.
And if you really want to wow 'em, gift them with a professional teeth whitening from your favorite dental office!
Dr. Marvin Tong, DDS 268-6284
Don't Miss November's "Adopt a Senior Pet" Month & More
Celebrate "November to Remember" with $10 cat or kitten adoptions at any Los Angeles County Animal Care Centers. Looking to add a dog to your family? Take advantage of the Black Friday Special from November 29 to December 1; adopt a large dog (Thirty-five pounds or more.) for only $20. Microchip, spay/neuter and vaccinations are included for all adoptions during the promotion.
facebook.com/castaicshelter
Read, Rescue, Repeat
What's better than fun, unique books and gifts for animal lovers? Finding out that your purchase supports animal rescue causes. 'Tis the season for two new reads the whole family will love: "Carol's Quest for Courage" and "Santa's Dog." Follow the adventures of Santa's dogs as they find their forever homes while teaching everyone to help others. Get yours online.
dogsandbooks.com
Create 'N Play Winter Camp is for Players, Makers & Creators
Running December 30 to January 10 for kids ages 6 to 14, GlowHouse Gaming's Create 'N Play winter camp is the perfect gift - for you and your kids! Running from 10am to 3pm, with early drop off and late pickup available, your child will learn how to produce and stream videos, edit photos, create digital music and more while meeting new friends. Learn more and register online.
glowhousegaming.com