Being Soft on Screen Time can be Hard on Teeth
Between distance learning and online recreation, most kids are spending more time than ever staring at screens - but the practice can be as bad for your teeth as it is for your eyes.
"Because of improper seating, which is very common in home offices and kitchen table 'schools,' the body can easily become misaligned. That, coupled with general eye and facial strain, can cause jaw clenching and teeth grinding," says Dr. Marvin Tong, DDS.
Besides headaches, teeth cracks and wearing are also risks associated with clenching and grinding. "We advise our patients young and old to take regular breaks from the screen, actively relax their jaw during screen use and incorporate gentle neck and back stretches in conjunction with screen time," says the Valencia dentist.
Dr. Marvin Tong, DDS 268-6284
---------------------------------------------------------------------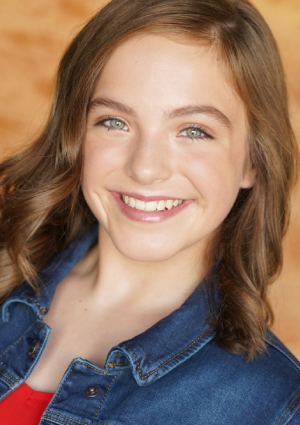 "Hi, I'm Kai, short for Kai-Lynn. I'm 13 years old and have always loved entertaining and performing. I'm proficient in all styles of dance, but tap is my favorite! Through competitive dance and school plays, I learned at a very young age that I love to be up on stage entertaining. I've always dreamed of becoming an actress, model and, one day, a Broadway star. I asked my mom and Dad if there was a school where I could get the training needed to help me fulfill these dreams. My Mom searched and found the Santa Clarita School of Performing Arts (SCSOPA), and we set up a meeting with Mike. Mike is very enthusiastic, informative and easy to talk to. We knew it was the right fit, with classes including acting, monologue, screen study, modeling, voice-over, vocals and more. After three short weeks, I started getting meetings with agents and callbacks. A few of those callbacks have put me in negotiations with multiple agents offering to help me pursue my dreams! Thank you SCSOPA for helping me reach for the stars and setting my dreams in motion!"
KAI-LYNN FORTNER
---------------------------------------------------------------------
Savor Summer Sunsets as a Family
There are few sights more stunning than a brilliant pink and orange California sunset splashed across the sky at the end of a long day. In all its splendor, it's the perfect daily reminder to stop and enjoy the moment.
Silver Screen Under the Stars
On their own, movies and sunsets are magical things, but when you put them together for a family night of fun, it's an experience your kids will remember forever. GlowHouse Gaming is renting their outdoor theatre screen - and we can't think of a better way to fit in some easy family bonding. Host your own outdoor movie night by stocking up on the popcorn, preparing your favorite refreshments and nestling into your squishiest pillows and blankets. Slippers are optional but snuggling is mandatory. Get swept away by the glitz of a Hollywood flick. Contact GlowHouse Gaming for more details.
GlowHouse Gaming 855-348-4569
Sunset Trail Rides
Santa Clarita Valley Equestrian Center's signature trail rides are your opportunity to unplug from technology, to-do lists and meaningless distractions and reconnect to what really matters. The moment you arrive at the SCV Equestrian Center, you'll feel a sense of calm wash over you. Enjoy the natural scenery, gentle rustle of a horse-tail swish and excited murmurs from your trail partners. Once you hit the trail, watch color fill the sky as you ride into the sunset. Private trail rides are available for parties of four and larger or for smaller groups at an additional fee. Celebrating a special event, such as a proposal, birthday or romantic date? The professionals at the SCV Equestrian Center always help make your moments together extra magical.
Santa Clarita Valley Equestrian Center 296-9995
Picnic in the Park
For a simple approach to family - that's still just as memorable - grab takeout from your favorite local restaurant, order some wine to go and head over to one of Santa Clarita's beautiful public parks. Todd Longshore Park on Whites Canyon Road has incredible views of the sunset due its higher elevation, and there's plenty of room to run around and tire the kids out before bedtime.
For a full list of public parks, visit santa-clarita.com.
Back to ZOOM
Zoom is back in session, and parents throughout Santa Clarita are juggling the responsibilities of being a provider, homeschool teacher, parent, house cleaner, cook, emotional support system and more. Need some help? Here's our Distance Learning Survival Guide.
1. Create a mini classroom.
Kids don't need a classroom to learn, but they do need a dedicated work space to focus and stay motivated. If you don't have space for a full workstation, set aside a few minutes each night to set up the kitchen table. Keep necessary supplies on hand and within easy reach. To encourage organization, you may want to include: paper, sharpened pencils, colored pens, highlighters, post-it notes, notebooks, three-ring binders, paper, hole punch, folders, dividers and more.
2. Build a command center.
For those parents who binge-watch Marie Kondo or search for home organization tips on Pinterest, you may have heard of the home command center. It's essentially a small space or gallery wall that contains the family's planning tools: a calendar, chore chart, grocery list, mail slots, to-do lists, pens, markers and more. While you don't need a full-blown command center for your home classroom, a centralized white board is an easy way to keep track of meetings, schedules, due dates and more - all in one place.
3. Consider a planner for older kids.
For junior high and high school students who are juggling multiple classes, assignments and deadlines, a paper planner might be a good addition to their distance learning organizational tool kit - especially if you're keeping an eye on multiple kids at the same time. The whiteboard gives you the overview, while the planner helps you and your child keep track of the details.
4. Schedule breaks.
Even in school, kids have scheduled breaks where they can eat, stretch their legs, talk to their friends and just be kids. In a distance learning model, it's easy to forget to take a break - or start taking them willy-nilly. On the whiteboard, clearly map out the day's breaks, as well as eating times, social time and exercise.
5. Invest in headphones.
For your own sanity, invest in a good pair of noise-canceling headphones, especially if you're also working from home. If you have multiple kids in one workspace, you might want to purchase kid-friendly headphones, as well, so everyone can work in peace - no matter who has class in session.