Family Nature Walks
Every Saturday from 11am to noon, enjoy an easy one-hour walk for the entire family exploring our community's natural areas, plants and cultural history. The hikes are led by Placerita Nature Center docents, are free and begin at the front steps of the Nature Center. Pre-registration is not required but hikes are limited to 15 individuals and all must follow current COVID restrictions and guidelines.
placerita.org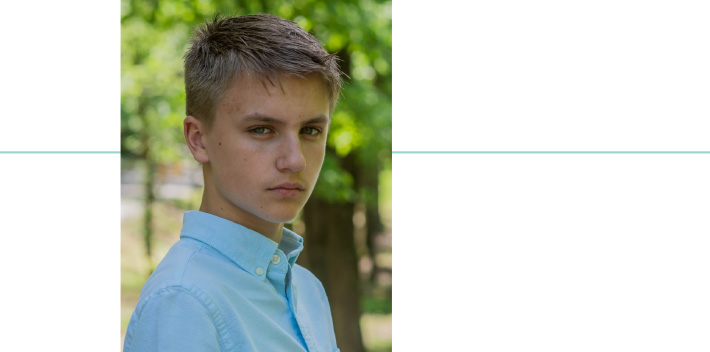 "My son Aaron is 13 years old and never had any acting/theater experience prior to SCSOPA. Aaron has had some difficulty socially when articulating or expressing himself. I read that acting can help children develop a strong work ethic and social skills as well as help build confidence. So, my first thoughts when I started researching acting was 'How will this fit into our lives since we live in Jonesboro, Arkansas?' SCSOPA was able to accommodate us and gave Aaron many opportunities. He started acting classes with SCSOPA via Zoom and is with other kids his age that are also pursuing acting, which promotes a sense of community and accountability. His acting teacher is very knowledgeable and gives such helpful insight when Aaron is reciting his lines. Mike was very encouraging and was confident in Aaron from the start. Aaron began with SCSOPA in February and he got an offer for a role in a sitcom in March! We will shoot the trailer for the sitcom in Dallas in June. The creators of the show are pitching the idea to major networks, so fingers crossed that it gets picked up! Aaron is beyond excited and none of us can believe it's actually happening. Thank you, SCSOPA, for all of your dedication and guidance!"
Jamie Agee
Keeping your Family Safe on the Road
Is Your Vehicle Ready for the Rebound?
As offices, stores, schools and the community start to reopen, it's recommended to prepare your vehicle to return to its pre-pandemic life. If your car has mostly been sitting for the past 12 months or longer, it is a good idea to get the oil changed - regardless of the maintenance light status - and at the same time, a battery check is advised to make sure it is in peak performance. Service appointments at Valencia Acura include a complimentary multi-point vehicle inspection, according to Service Advisor and Manager Robin Albanese. Front and rear brake linings are checked and tires and tread depth measured. Lights - head, tail, brake, hazard, marker, driving and signal - are run through the paces, along with verification that system warning lights are operational. The air conditioning cabin air filter and engine air filter are checked, along with drive belts and coolant hoses. Brake lines, hoses, cables and fuel lines are inspected and the exhaust system is checked for damage and leaks. The HVAC system operation is evaluated, including defrosters, defogger, blower motor and recirculation. Fluid levels are checked and technicians confirm the horn, rear-view camera, sunroof, side mirror reverse tilt and power window auto reverse function properly. With a final deep dive under the hood, rubber dust seals and drive axle boots are inspected for cracks or tears. With safety in mind, Santa Clarita's Friendship Dealership gives you peace of mind as your family gets ready to resume a hectic schedule.
Valencia Acura 255-3000
Safety Week Basics for a Watersmart Kid
Safety Week at Academy Swim Club contains a lot of information, but these three easy water-safety rules just might save your child's life. Review them early and often for a watersmart kid!
1. Never Swim Alone, Always Swim with a Grown-up
This is the number-one rule in the pool. Even a good swimmer can get a cramp or hit their head and need help. Make sure your child understands what age qualifies as an adult. A 3 year old might consider her 10-year-old cousin a "grown up."
2. Never Jump in to Save Someone, get a Grown-up or Reach & Throw - Don't Go
Some kids will instinctively jump into a pool to rescue another child that is struggling, especially a sibling or close friend or relative. It is especially important to train young children that the best way to help is to tell an adult. Reassure your child that they will not be in trouble, even if they broke rules.
In the event that an adult is not available, school-age children can be taught Reach and Throw rescues. The rescuer holds out a hand, towel, noodle, etc. for the child in the water to grab ahold of, and then tows them back to the side. The rescuer must lie on their tummy while pulling the victim to safety so they are not accidentally pulled into the water.
3. Wall Walk to the Steps
Wall walking is like the vice president of water safety skills - unappreciated and overlooked, but really, really important in the case of an emergency. If your child falls into a pool, then manages to grab the wall, the safest way to exit is to wall walk to the stairs. They should not try to climb out at the side. Chances are that they will fall back in and not have the energy to make it back to the wall again. It's a good idea to practice wall walking to the left and right - toddlers can become so used to wall walking in one direction that it becomes impossible for them to go the other way.
Academy Swim Club 702-8585
Summer Savings on Summer Smiles
It's time to get the smile you've always wanted, with savings that'll make you smile. Whether it's traditional metal braces or Invisalign, simply choose a program that works best for you: $350 off, down payment matching up to $750, or $99 down and $99 a month. No matter which you choose, you're on your way to making your dream smile a reality!
Snow Orthodontics is an Elite Provider of Invisalign, which means that they're in the top 1 percent in the world providing Invisalign treatment - and also number one on the entire West Coast for providing Invisalign treatment.
The average treatment time for Invisalign is about 18 months, and, because the aligners are removable, you can continue to eat all of your favorite foods. You can also brush and floss normally to keep your teeth and gums healthy. Many people incorrectly believe that Invisalign is only effective in treating minor teeth straightening issues, but the fact is, Invisalign successfully treats patients with moderate and severe conditions.
Call to schedule your in-office or virtual consultation. Snow Orthodontics 1-800-DR-SNOWS