Harvest Festival & Pumpkin Patch at Gilchrist Farm
Open daily from 9am to 6pm through October 31, the Harvest Festival and Pumpkin Patch at Gilchrist Farm is peak wholesome family fun - with a nod to traditions past. Pick out the perfect pumpkin, then help milk a goat, spin some wool, ride a pony, learn how to forge, watch a pig race and much more. Guests will nosh on festival food and make new friends - as in, Gilchrist's resident farm animals. Take a tour of the expansive space on a farm-animal train or tractor ride, then get lost in the straw-bale maze. Entry is free and additional activities are friendly to all ages - and budgets.
gilchristfarm.com

"Sophia started at Santa Clarita School of Performing Arts right before the summer of 2021. Right away, I got the warmest feeling and I knew we were at the right place at the right time! The entire staff is always friendly, we are always welcomed when we walk through the doors and, most of all, they treat us like family. We are following Sophia's dream and when she mentioned she would like to be a model, I put it into play. Sophia has always loved being in front of the camera dancing and singing into her mini 'Frozen' microphone. She takes two one-hour classes twice a week, modeling and acting. The instructors here are outstanding, they capture her attention and every time class ends she amazes me with what she has learned. Soon we'll be adding singing and dancing to her repertoire. Just two months after we joined, Sophia - at 5 years of age - has signed with a very prestigious artist agency. We are grateful to have joined SCSOPA. It's the best school to grow and learn in the industry. Thank you for the great start to her career - she couldn't be in better hands." The Ramirez-Argueta family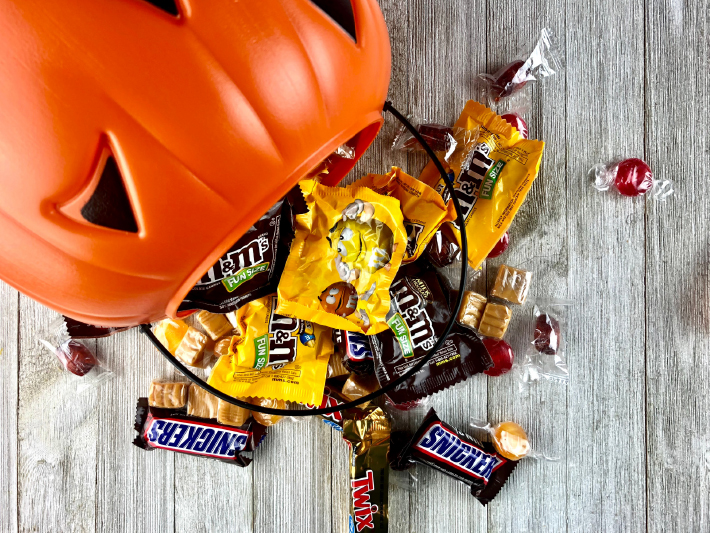 Santa Clarita Advanced Dentistry HostsHalloween Candy Buy Back for Operation Gratitude
On Monday, November 1 from 3pm to 6pm, your kids can win prizes - and earn $1 per pound of candy donated - while playing games and meeting local Marines. Support our troops abroad with your donation while saving teeth and tummies from too much sugar!
yourvalenciadentist.com
Black Cats Need Better Luck & You can Help
In old Europe, the belief was that black kitties were shape shifters or witches in cat form. And oh boy - in Italy, if a black cat laid by you while you were unwell, your family would take that as a sign that your death was all but inevitable. But if you lived in Japan or the UK centuries ago, seeing a black cat in your path would be a symbol that Lady Luck was on her way. Confused? That may be why the brilliant Groucho Marx once opined: "A black cat crossing your path signifies that the animal is going somewhere."
Today, pet lovers the world over are less concerned with their own luck and more worried about the health and wellbeing of black cats. ASPCA VP Dr. Emily Weiss is quoted as saying that more black animals are surrendered at shelters than any other color. And while there's no data that shows black animals being adopted at lower rates, the end result is still that more black cats and dogs are euthanized than other colored pets. What can you do? Adopt a black kitty this month - maybe take some sweet Halloween selfies with them while you're at it - and give them a fur-ever home filled with love... and luck!
Pet Supplies Plus in Stevenson Ranch hosts cat adoptions every Sunday from 11am to 3pm - and dog adoptions are coming soon.
petsuppliesplus.com