Don't be Late for a Very Important Date!
Go Down the Rabbit Hole for a Dreamy Mom & Daughter Tea Party
On Saturday, May 16, Paint A Dream on Town Center Drive will host a memorable Mother-Daughter Tea Party you won't want to miss!
From 9am to 11am, this Mad Hatter-themed event will bond mom and daughter as they participate in pottery painting of tea cups and saucers. Guests will nosh on cupcakes and drink while visiting with both Alice and the Queen of Hearts. Space is very limited; reservations and $20 non-refundable deposit should be made as soon as possible. Cost is $30 per person and a minimum of two tickets must be purchased per reservation for this event. Paint A Dream 255-1177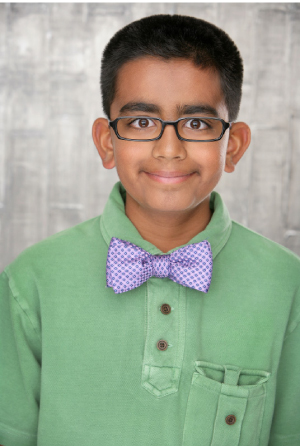 "My name is Devin Patel and I am 12 years old. I have been a student at the Santa Clarita School of Performing Arts (SCSOPA) since 2013. Over the past one and a half years, I have gained a lot of confidence, met great teachers and fellow actors. At SCSOPA I have also been taught the basics of acting, such as how to memorize scripts, how to behave and what to do at an audition or on set, and the general fundamentals of acting. Within only three months my sister Riya and I had an agent. In the last year I have auditioned for numerous commercials and TV shows. I have been cast for an Intel commercial and most recently a Gogurt commercial. SCSOPA also has a very fun environment and I enjoy coming here almost every day. I would like to thank my teachers, Mr. Al, Mr. Matt, Mrs. Deanne, Mrs. Debbie, Mr. Mike and all of the SCSOPA staff. Without them, I would have never had this opportunity. Thank you SCSOPA for this amazing experience!"
Annual KHTS Home & Garden Show a Hit for Families
Imagine climbing on-board a fire truck, hitting the siren on a sheriff patrol car and watching a demonstration of the "Jaws of Life" by the Los Angeles County Fire Department. Exciting for you - breathtaking for your little crew! Home Depot will also be featuring a special area for your kids at the Annual Home & Garden Show at the Hyatt Regency Valencia on April 25 and April 26. Free fun includes painting flower pots for a new plant and much more! Take home a kitten or puppy as animal rescue organizations share how you may "adopt-a-pet" and save a dog or cat. "We've also added a special kids section, courtesy of Honda Performance, complete with a toddler race track with race cars on display," says KHTS radio co-owner Carl Goldman. "Our anchor sponsor, Mini of Valencia, will feature a Mini Car Rally on Sunday," he says.
And all parents should attend the KHTS Emergency Expo on Saturday, April 25. The KHTS Emergency Expo will be happening all day Saturday in the Hyatt's parking lot in conjunction with the KHTS Home and Garden Show. There will be many exciting demonstrations from the Los Angeles County Fire Department, Henry Mayo Newhall Memorial Hospital, California Highway Patrol, the Santa Clarita Sheriffs, the City of Santa Clarita and more emergency and safety businesses and organizations.
Show times are Saturday, April 25 from 9am to 5pm and Sunday, April 26 from 10am to 4pm. Log on for more details.
www.scvhomeandgardenshow.com
Delicious to Humans, Harmful to Dogs
Healthy treats like fruits and vegetables are good for your pets. Their immune system will be stronger, the effects of aging will not be as severe and you will be able to manage their weight. Still, there are some foods that should never be given to your furry friend. Here's a list of the most common foods to skip.
Milk & Other Dairy Products
Milk and milk-based products can cause diarrhea and other digestive upset, as well as set up food allergies, which often manifest as itchiness.
Avocado
Avocados contain a substance called persin. It's harmless for humans who aren't allergic but large amounts might be toxic to dogs. Persin is in the leaves, seed and bark, as well as in the fruit.
Alcohol
Just a little alcohol can cause vomiting, diarrhea, central nervous system depression, problems with coordination, difficulty breathing, coma and even death.
Onions & Garlic
Onions and garlic in all forms - powdered, raw, cooked or dehydrated - can destroy a dog's red blood cells, leading to anemia.
Coffee, Tea & Other Caffeine
Caffeine, in large enough quantities, can be fatal for a dog and there is no antidote. Caffeine can be found in cocoa, chocolate, colas and stimulant drinks such as Red Bull. It's also in some cold medicines and pain killers.
Grapes & Raisins
Although it isn't clear why, grapes and raisins can cause kidney failure in dogs; just a small amount can make a dog ill.
Chocolate
The toxic agent in chocolate is theobromine; it's in all kinds of chocolate, even white chocolate. The most dangerous kinds, though, are dark chocolate, chocolate bark and unsweetened baking chocolate. Eating chocolate, even just licking the icing bowl, can cause a dog to vomit, have diarrhea and be excessively thirsty. It can also cause abnormal heart rhythm, tremors, seizures and death.
Want to treat your pet to something good to eat? Offer frozen bananas, popcorn (No salt, butter or toppings!), peanut butter, cooked eggs, apples without the core and seeds, blueberries and strawberries, green beans, spinach, zucchini and carrots.
You can find more tips, trends and promotions by signing up for the newsletter Le Chew at www.gohollywoodgrooming.com.
Hollywood Mobile Pet Grooming 310-476-3353