Plate Therapy Organic Paleo/Whole 30 Meal Delivery Service Builds a Healthier Community
Very, very rarely, some businesses become more than that. The best transform into a movement; a community of like-minded folks ready and able to change the world. That's how we see Plate Therapy, an organic fresh-meal delivery service that took root in the SCV. In its relatively short time in operation, the company, which creates divine Paleo- and Whole 30-friendly meals, has changed lives. The owners even partnered with a Santa Clarita mainstay (Salt Creek Grille!) to create a Plate Therapy-style menu so that clients can confidently eat out, knowing that their Salt Creek entree pairs perfectly with the luxuriously-flavored PT meals they enjoy at home and the office.
Plate Therapy clients run the gamut: Many need to lose weight; others want to gain it. There are clients working to soothe their auto-immune disorder symptoms; kick-start lagging thyroids; heal skin disorders brought on by food-additive allergies; and more. What they all have in common is a deep desire to feel their very best; eat delicious food; and do both with the maximum level of convenience.
Plate Therapy makes "all of the above" easy; clients just place their order online, choosing from the constantly-rotating menu. Orders are placed by Wednesday evening for delivery the following Sunday. The collection of seasonal, organic, dairy/refined sugar/gluten-free meals feature humanely-raised meats and fish, along with a wide variety of fruits and vegetables. Options like the Prime Sirloin Steak with roasted jumbo asparagus, mashed sweet potato and basil pesto draw major applause and client numbers have grown exponentially, as friends get friends to taste their healthy fare. "It's exciting to see connections and support systems grow between our clients, whom often 'meet' on social media, in a gym class or at a tasting event," says Danielle McPartlin, Plate Therapy founder. "We never 'just' wanted to sell food. We're committed to building healthier individuals, families and communities, one meal at a time."
www.platetherapy.com
Anterior Hip Replacements are Faster, Safer & Less Invasive
Imagine for a moment that you need a hip replacement. Or, maybe you don't have to play into this hypothetical; more than 285,000 Americans undergo the procedure annually. Of those, only a fraction of the procedures are performed from the anterior, or front, of the patient's body. The reasoning is two fold; first, a special operating table is required for the procedure. And, second, only the most skilled surgeons are practiced enough to perform an anterior hip replacement with regularity.
Dr. Alon Antebi, DO, fellowship-trained orthopaedic trauma surgeon and joint reconstruction specialist, and Dr. Justin Sherfey, DO, fellowship-trained orthopaedic joint reconstruction surgeon, are two such medical pros.
"The anterior procedure is minimally invasive; approaching the hip from the front of the body allows me to move the muscle out of the way instead of cutting through. That significantly reduces recovery time, pain and risk. Recuperation is quick, with patients back to their regular activities in a few weeks," explains Dr. Antebi.
"The long-term benefits are also remarkable in comparison to a standard posterior hip replacement, which cuts more tissue, leaving the area weaker and more prone to injury. An anterior hip replacement only requires a three-inch incision and patients are up and walking before they leave the hospital. They're home within 23 hours of the surgery," shares Dr. Sherfey.
The surgeons, whom have performed over 5,000 total orthopaedic joint replacements combined, specialize in procedures that result in less pain, faster recovery and less incidence of infection, dislocation and overall complications. Call to schedule a consultation via Avors Medical Group. 705-5100
Meet Dr. Asher Taban, Neurological & Spinal Surgeon
Known as "The Doctors' Doctor," Dr. Asher Taban is widely known for his selflessness, commitment to excellence and vast experience; he has performed over 10,000 neurological and spinal surgeries during his celebrated career.
Choosing the most experienced, knowledgeable surgeon will likely prevent repeat surgeries. "For a patient who suffers from neck and back pain and brain tumors, multiple treatment options exist," explains Dr. Taban. "Each treatment has its advantages and some disadvantages. A lot of diagnostic studies may show multiple pathologies and diseases." To define what, if any, needs to be treated requires the wisdom of a very experienced, honest surgeon.
• Dr. Taban started his neurosurgical residency at the prestigious NYU, becoming chief resident. He established the Neurotrauma and Neuroscience program at Northridge Hospital Medical Center and served as its director; the specialist was honored with two terms as Chief of Surgery at NRH and granted the title of Assistant Clinical Professor at the University of California at Los Angeles (UCLA).
• Dr. Taban completed Gamma Knife Radiosurgery training under world-renowned physicians at the University of Pittsburgh medical center, the site of the first Gamma Knife Unit in North America. He has been a member of the American Association of Neurological Surgeons and American Congress of Neurosurgery for over 20 years.
• Dr. Taban is at the forefront of his field, utilizing state-of-the-art technology to treat patients with spine and brain disorders. Patients from Southern California, across the United States, and even from overseas travel to receive treatment from him.
• Dr. Taban has pioneered and created many unique surgical techniques that are routinely used in the treatment of his patients, resulting in unparalleled outcomes. His office is conveniently located in Northridge.
818-993-6063
ThermiVa is the Solution to Womanly Dryness, Loss of Sensation & More
Dryness, discomfort and disinterest can be treated with ThermiVa, a non-surgical, non-hormonal, pain-free treatment that doesn't require any numbing or down time.
Excessive stretching of the vaginal muscles is a common occurrence after vaginal birth or due to aging. Damage can diminish sensation during romantic activity, reduce satisfaction and change the relationship between partners. ThermiVa treatments use radiofrequency energy to gently heat intimate tissue to reclaim, restore and revive feminine wellness - without discomfort or downtime. ThermiVa uses a special wand applicator which may be applied externally to labia and vulvar tissues to restore normal tissue tone and function. The specially-designed handpiece may also deliver radiofrequency energy inside the canal to revive atrophic tissue and other structures.
If you feel more "loose" than you'd like, or feel dry during intimacy, this treatment can help. Patients also report increased improvement in bladder control, with less "leaks" when they sneeze, cough or exercise. Also reported: improved, easier physiological release during intimacy. ThermiVa's comfortable, no-anesthesia treatment can change lives in only three 30-minute sessions scheduled one month apart. Patients note a noticeable change after the first or second session at Aesthetic Center of Santa Clarita and are able to resume intimate relations the same day of treatment. 312-0497
Don't Skip Out on Well-woman Exams
We get it, ladies. You're busy. You feel fine. But that's no reason to skip your annual well-woman examination. This preventative-care essential will keep you safe, healthy and connected to your healthcare team. Your appointment can include a gentle pelvic examination, pap smears, a mammogram, STD screening and HPV immunization, depending on your age. And, when you partner with a doctor invested in your overall wellbeing, you'll also be able to discuss any gynecologic questions and concerns in an unrushed, warm atmosphere at
Woman Elite Care.
260-1282
The Key to an Open Sound Experience
Those who've complained that hearing aids don't provide an authentic listening experience should perk their ears up for this one! While old audiology focuses on one sound source and suppresses others, Oticon's new approach opens the soundscape and embraces multiple sound sources. Technological limitations of many current hearing aids have led to the use of narrow directionality to make speech coming from the front clear - while suppressing the rest of the sound environment. The extreme processing speed of Velox ensures Oticon Opn provides the brain with more accurate information about the soundscape. Users can then locate and separate speakers more easily and focus on what they find important. Oticon Opn delivers the ultra-fast sound analysis and processing needed to provide hearing-aid users with access to all the sounds in their lives. This technology has led to a 20-percent reduction in listening effort with a 30-percent improved speech understanding. Bonus: Reducing the load on the brain in noisy environments can have a positive effect on socializing, as improved communication encourages engagement. You can experience this hearing innovation for yourself at Advanced Audiology, the first practice in Santa Clarita to carry this product. Free "test drives" are available! 425-9330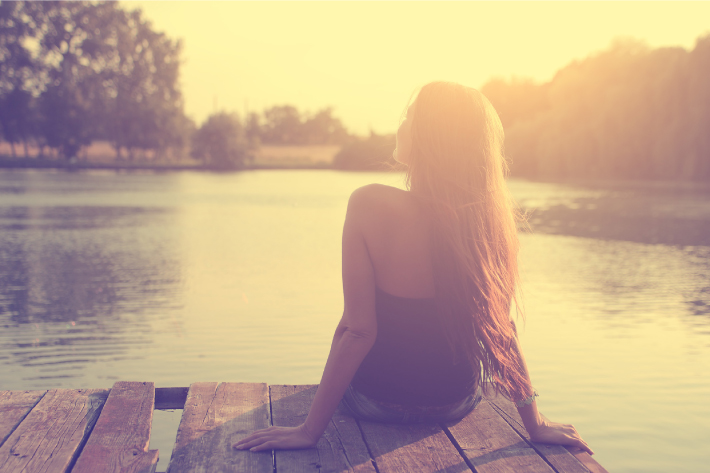 Henry Mayo Receives "Harts of Gold" Award
Henry Mayo Newhall Hospital is the proud recipient of a Harts of Gold award, presented by the William S. Hart Union High School District. The award recognized a business partnership between the school district and the hospital that made possible the hiring of six full-time certified athletic trainers.
There are more than 5,000 high school student athletes who participate in 17 athletic programs in the Hart School District. Glenn Dabatos, Director of Rehab Services at Henry Mayo, accepted the award on behalf of the hospital during a special luncheon. "We are glad to have this opportunity to help safeguard our student athletes," Dabatos said. "Our partnership with the school district is part of a larger plan to reach out to the community and spread awareness in prevention and management of athletic injuries."
With a greater national focus on concussions and other head injuries, Hart School District officials said the addition of the trainers represents a positive step toward the well-being of student athletes and will close the gap in both the treatment and prevention of sports injuries across the board.
"Henry Mayo Newhall Hospital has stepped forward to provide highly skilled, experienced athletic trainers for each Hart District high school and they are doing a tremendous job of keeping our student athletes safe and helping injured student athletes safely return to play," said Vicki Engbrecht, Superintendent at William S. Hart Union School District.
Certified by the National Athletic Trainers Association (NATA), the athletic trainers are qualified to render specific injury-related services including state mandated "Return to Play" protocols. The trainers are available during practices and at sporting events at all the district's high schools.
www.henrymayo.com