Canyon High shocked the high school
football
world last month at the Home Depot Center.
Behind a near-perfect first half from quarterback Ben Longshore, a 146-yard rushing performance from senior J.J. DiLuigi and a stubborn, punishing defense, the Cowboys toppled Concord De La Salle, the number-one-ranked team in the nation, 27 to 13, to become CIF Division I state champions.
Canyon (12-2) trailed just once, 7 to 6, early in the second quarter. But Longshore, who threw for 151 of his 163 yards in the first half, connected on a 30-yard score to Kenny Suber on the ensuing Cowboy drive to make it 12 to 7.
De La Salle (14-1) pulled it to 20 to 13 in the third. But Canyon's defense overcame three second-half Longshore interceptions to keep the Spartans at bay.
Canyon finished the season ranked third in California by
CalHiSports.com
and 10th in the nation by
Maxpreps.com
. USA Today slotted Canyon at number 20.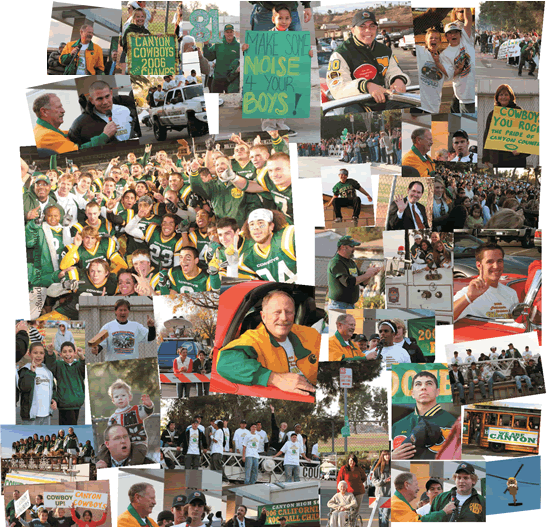 Congratulations from your friends at Inside SCV!
Jeanna - Hart High Class of "93"
Kyle - Canyon High Class of "90"
Therese - Canyon High Class of "96"
& Wayne