Beat back boredom, solve the child-care conundrum and carve out some "Me, free!" time all in one swoop - because summer in the city isn't always pretty. In fact, without camp plans in place now, it can get downright ugly!
A Day in the Sunshine
On on-campus days at Sunshine Learning Center's summer camps, the day begins with silly camp songs, skits and a run through of the day's amazing activities. Kiddos then do fun activities like arts and crafts, games, sports, science and cooking that are based on that day's themes. Fun examples: making "box cars" for the Sunshine "drive-in" movie; creating Sunshine's own kid-run city and showing off your child's creativity at "Sunshine's Got Talent." To finish out the day, children receive the character beads that they earned by showing kindness, respect, athleticism, trustworthiness or creativity. But the real excitement comes on field-trip days! Sunshine campers go on thrilling in-town and out-of-town field trips twice per week. Your sweetie will ride roller coasters at Magic Mountain and Knott's Berry Farm, get to see the Space Shuttle Endeavour at the California Science Center, touch sharks at the Aquarium of the Pacific and go whizzing down big slides at Scooter's Jungle, all in a safe environment boasting warm, caring camp leaders and a low student-to-staff ratio. Sunshine Learning Centers 294-1970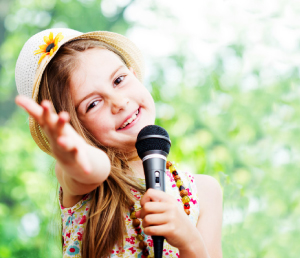 Catch the Vibe and be a Star
Vibe has talented, caring instructors year-round and their summer camps are no different. These camps are lead by some serious star power! Leading Acting Camp at Vibe Performing Arts Studios will be instructor acting professional Susan Olsen, well known for her time as "Cindy Brady" on "Brady Bunch." Also instructing Acting Camp is Jessica Stone, a feature on "ER," Playhouse Disney's "Stanley" and more. In the show-stopping Camp Vibe Broadway, instructor Brittany Westover, part of "The SpongeBob Revue" and more will be taking the students on a fun summer journey of singing, acting and dancing. Video Star Camp is lead by singer/dancer Liz Watts, who will be walking the campers through the process of making a real music video, including going to a recording studio. Liz has worked on music videos with artists such as Beyonce, Destiny's Child and Black Eyed Peas. Enhance your child's life - the arts can help relieve stress and stimulate the mind! Camps run Monday through Friday from 10am to 3pm. Vibe Performing Arts Studios 255-7464
Lead and Learn
SCVi's Kids Club Summer Camp provides campers with a safe, fun environment where there's something for every unique child. Each week is designed for the creative thinker and includes an entrepreneur class, creative activities, games, crafts, field trips and more. A morning at Kids Club Summer Camp might include Morning Meeting, Junior Leadership and Outdoor Team Building, followed by Camper Lead Centers, Art with Allison and Drum Circle. The afternoon might feature Park Expedition, Choose your Sport, Junior Leadership Leads the Way as well and the "Lets Make a Difference" Summer Project, Afternoon Book Club and Creative Story Telling. Closer to pick-up time is Camper's Choice, which means you might find kids participating in Capture the Flag, Recyclable Art, Double Dutch or Science Search. Kids Club Summer Camp hours of operation are Monday through Friday from 8am to 5pm. Registration packets with the complete summer schedule are available on SCVi's website, www.scvcharterschool.org. 705-4820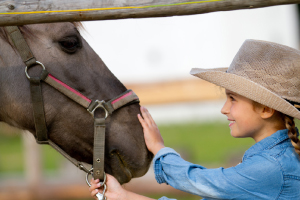 Ride 'em, Cowboy
Your child's dream of horseback riding will come true when they spend part of their summer at Don-e-brook Farms. Your little wrangler will love the formal lessons, trail rides and games on horseback that are paired with training in horse care and safety. The fun, professional instructors make sure to include snacks and crafts, too. Kids can learn how to ride English or Western style while only 60 seconds away from the city limit. Cost is only $250 per session, which run daily from 9am to 12pm, Monday through Friday, beginning June 16. Don-e-brook Farms 297-7669
Stay and Play for Kids 3 to 5
Are your little people feeling, well, a little left out when it comes to summer camp fun? Take them to Gymboree! Children ages 3 to 5 will enjoy play exploration, arts and crafts, music and sports during their themed camp, running Monday through Friday from 1:30pm to 4:30pm (By no coincidence, also prime "errand running" time!). Camps are held July 14 through July 18 and July 21 to July 25. Mention Inside SCV and take $25 off your camp fee! Gymboree Valencia 287-3890
Kids Flip Over GymJam Camp
Wallers' GymJam Academy's camp staff makes sure that every day is filled with excitement and memories! GymJam activities encourage teamwork, healthy competition, creativity and fun. Activities include arts and crafts, the obstacle course, scavenger hunts and more. GymJammers safely learn new skills on all gymnastics events (And trampoline!) through the use of skill progressions, foam pits, excellent matting, trampoline-based drills and hand spotting. The newly-expanded 22,000-square-foot facility is fully air conditioned, too, so that everyone stays comfortable. Choose Lil Jammers for 4 to 6 year olds (from 9am to 12pm) or GymJammers for 6 to 12 year olds (from 9am to 3pm). Camp runs from June 30 to August 8. Sign up for the days and weeks that suit your family; there are full weeks, as well as Monday-Wednesday-Friday and Tuesday-Thursday sessions. Wallers' GymJam Academy 251-3390
Love Learning with Legacy's Camp Discovery
Reading Enrichment
One two-week session (from July 7 to July 18) for kids entering grades second and third will dramatically build your child's reading skills. Held from 9am to 12pm, this fun, enriching experience includes engaging lessons, hands-on activities, games and more. For students entering fourth and fifth grade, Reading Enrichment students will focus on vocab development, literary response, narrative elements, character analysis and figurative language while reading a novel.
Math Enrichment
One two-week session (from July 21 to August 1) for entering grades first through third (9am to 12pm) and fourth through sixth (1pm to 4pm) will refine your child's math skills over the summer so that they excel in math in the fall!
Kindergarten Readiness
Choose from two two-week sessions, or do both (July 7 to July 18 and July 21 to August 1)! Using literature-themed units, children will be captivated with the joy of learning, preview kinder skills and develop habits that will greatly increase their ability to be successful in elementary school.
No matter what sessions you choose, your child will receive intense instruction in a small, personal and engaging educational setting for $399 for each two-week session. Legacy also offers incredible summer enrichment camp opportunities like Chess Camp with CA Youth Chess, "Adventures in Science" and "Crazy Chemworks" with Mad Science. Legacy Christian Academy 257-7377