Dr. Marvin Tong's Dental Office Celebrating 1-year Anniversary with Disney Giveaway
When you and your staff are well-known Disney lovers, what better way to share the excitement about your one-year anniversary than with a Mickey-themed giveaway? "We're inviting our patients, as well as friends old and new, to visit us on Facebook at @marvintongdds to enter to win a $500 Disney gift certificate," says Office Manager Becky Short. The giveaway runs through May.
268-6284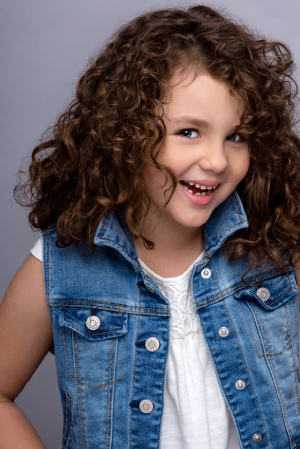 "We met Mike of SCSOPA at the orientation three years ago and were blown away at the amazing opportunities the acting world has to offer here in LA. We wanted to give our kids an opportunity to develop skills and confidence as well as earn money for college. SCSOPA has a lot to offer - a diversified list of classes, instructors who are accomplished actors, opportunities to meet with agents and managers, personal coaching for auditions and a connection to a community who supports you. We haven't found another acting school that does so much for you, period. During the three years our daughters have been at SCSOPA they have learned to speak in front of people, memorize lengthy scripts and become confident. Their memory developed amazingly and it helps them accomplish so much academically. They are currently both a year ahead in school. SCSOPA is a place to get plugged into acting right away because of the established connections with many talent agents and managers. We met with agents within the first month and got two offers for representation. Our oldest, Liana, was cast in national commercials and landed roles on TV ("Goliath," "Superhuman") and in short films. Her sister Carinna landed a role in "Wakefield" (2016) that earned her an imdB credit and was cast in commercials and TV roles. In February 2019 Liana received an Award for Best Supporting Actress in a Short Film from the London IFF! We want to thank SCSOPA teachers, staff and Mike for believing in our kids and for the invaluable ongoing training they receive at the school." ~ The Rossignoli Family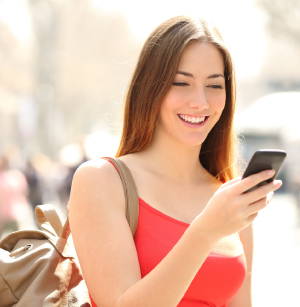 Heads Up, Santa Clarita!
Law enforcement agencies across the nation, including the Los Angeles County Sheriff's Department, are banding together to educate citizens on traffic safety. The City of Santa Clarita joins the Santa Clarita Valley Sheriff's Station in reminding residents to be a Heads Up pedestrian, cyclist or driver.
"Santa Clarita is consistently rated by its residents and outside organizations as one of the safest and best places in the country to live. It is our responsibility, as a community, to make sure our city remains one of the safest, by avoiding distractions whether we are driving, crossing the street or riding a bicycle," said Santa Clarita Mayor Marsha McLean.
In 2018, the citywide traffic collision rate in the City fell 14 percent to its lowest mark on record - with zero pedestrian or cyclist fatalities for the second consecutive year. However, 2019 has been off to a rocky start, with two fatalities and several dangerous accidents.
"It is disappointing to see how many drivers the deputies pull over for using their cell phones. Each of them know it is not safe and know it is against the law - but still do it," said Santa Clarita Valley Sheriff's Captain Robert Lewis. "The Sheriff's Department wants to remind everyone that the choice to be responsible behind the wheel is yours. You may have not been impacted by distracted driving yet, but it only takes one time to make a decision that could impact the rest of your life. Please commit to being a responsible driver to protect yourself, your loved ones and others sharing the road, whether you are driving in Santa Clarita or elsewhere."
In 2019, the "Heads Up" public safety campaign will once again encourage residents to "Disconnect from Distractions" on the road and "See and Be Seen" when they are utilizing sidewalks, bike lanes and crosswalks. Our community was designed with numerous pedestrian bridges so people can safely cross major roads. Take advantage of them!
santa-clarita.com/headsup
Turning Near Tragedy into Safety for SCV Swimmers
It was a day like any other. SCV residents Nikki and Jim Miller had just returned from a much-needed lunch date. A quick glance outside, though, changed everything. "We saw wet clothes and vomit on the deck of our spa," says Nikki. "It was one of those moments when your blood runs cold." While the babysitter was on the phone, 1-year-old Dakota had crawled into the outdoor spa. "Our 4-year-old son Garrett saw that his baby brother wasn't moving. When Garrett couldn't reach the baby from the side, he jumped in and was able to pull him to safety. What is blood curdling is that more often than not, this would have resulted in a double drowning, as the terrified victim clutches onto the rescuer."
Drowning is responsible for more deaths among children ages 1 to 4 than any other cause except for birth defects. "After we did the research, we realized that so many families have similar stories - but their children died or were permanently brain damaged. We became committed to water safety education, doing everything we can to prevent these tragedies," says the activist.
Once-little Dakota Miller is now vice president of the family's Santa-Clarita-based business, the Academy Swim Club. "Water-safety education is a huge part of my life. Had my brother not known how to swim, I wouldn't be here today. I am deeply committed to changing our culture so that more families and communities prioritize water safety. Once you know how to swim, it can become such an incredibly-positive part of your life and a focal point of so much of California recreation! We like to say that it's the only exercise you can do from your first breath to your last."
Academy Swim Club's "Every Child a Swimmer by 3" Plan
"When people find out that we can take swimming students as young as 2 weeks old, they are shocked!" says Dakota. "But we're thrilled that so many SCV parents are recognizing the need for early swim instruction. Infants have a swim reflex until about 4 to 6 months of age. They can learn to swim independently at about 8 months, when the capacity of their lungs is able to float them to the surface of the water, where they can catch a breath on their own." "Kids, for better and worse, are drawn to water. It's magical - and dangerous," explains Dakota. "Playing with floaties in the pool with Mom builds their confidence in the water - which can be very dangerous when they can't swim. That's where our fun lessons come in. They'll learn how to swim to the side and float with their clothes on, how to hold on and what to do if an accident happens. It's not an alternative to constant supervision, but it's an essential backup that saves lives."
Get your Free No-Obligation Trial Lesson Today
Want to see how your child takes to the water under the direction of warm, professional swim educators? A complimentary private trial lesson is just the thing! During your trial, your child will be given a swim assessment in warm water, which helps them feel more relaxed. While your child's level is determined, you'll receive answers to any questions you have and be able to watch other students' progress, as well as your child's. Ready to sign up? Be sure to calendar Academy Swim Club's Water Safety Program. Held every four months, students arrive to the pool fully dressed with bathing suits beneath. "They jump in," says Dakota, "to get a feel for what it would be like if they fell into a pool, lake or ocean. We teach them how to react safely, to not panic. It is a lifesaving exercise." The practical education is just one way the Miller family helps Santa Clarita kids stay safer around water. "Academy Swim Club's instructors are extraordinarily well trained for any age of student, from newborn to adult. They have 40 hours of certification just to be hired by us, as well as a Red Cross lifeguard certification, and then they continue their education here with infants, special needs and swim athletes. We have the best indoor pool, facility and staff - we're so confident you'll be happy, every lesson is guaranteed!"
Visit swim4life.com to schedule your free trial lesson today.
This Month, Why don't You...
Visit the Montrose Arts & Crafts Festival?
Your family will enjoy the work of more than 200 artisans on June 1 and June 2 at the 30th-annual Montrose Arts & Crafts Festival. Your fun day in the Montrose sun features an international food court, harvest market, kids zone, live entertainment and more. We love this cute little escape - we go every year!
shopmontrose.com
Break out the pumpkin seeds Halloween costumes optional!)?
Want to wow the kids with the joy that comes with growing their very own jack-o-lantern? If the answer is yes, now's the time. You need to get those seeds in the ground by the end of May or beginning of June. Pumpkins love our weather - just keep them well fertilized with nitrogen-heavy compost. Seeds, education and more available at
Green Thumb Nursery.
259-1071
Order sunblock?
Sun-protection habits may have receded during our unusually-rainy and cold winter and spring. But with June gloom comes burning rays, so now's the time to get back in the habit of slathering everyone up before the day's activities.