Local Author Pens Sweet Tale Inspired by his own Family's Autism Story
"My Authentic, Terrific, Awe-Tistic Sister" is a heartwarming story about two sisters - the older sister on the autism spectrum, the younger, not. The tale is told through the eyes of a little sister who sees her autistic big sister's unique behaviors as superpowers.
Says author and SCV dad Tony Price: "Children on the autism spectrum are everywhere around us - in our homes, schools, churches and playgrounds. I wanted to write a book that highlights how these children aren't very different from anyone else. They just see and experience the world in a special way. I've watched its beauty play out in my own household and wanted to create a story that would resonate in the homes and hands of others."
"My Authentic, Terrific, Awe-Tistic Sister" is available for purchase online. A coordinating coloring book is also available.
littlereaders.co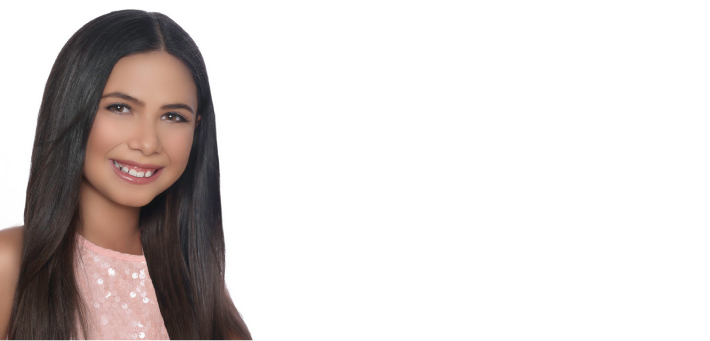 "With no prior pageant or industry experience under her belt, Malaya Rogers decided on her own to sign up to compete for the Miss West Coast Pageant only six days before the show. She has no fear for a girl 9 years young with an open mind hoping to go out into the world and be a leader in the pageant community. At the end of the day, Malaya walked away with the People's Choice Award and was newly crowned the 2019 Miss West Coast Regional queen. That win earned her a spot as she advanced to the California State pageant. With an amazing modeling coach from Santa Clarita School of Performing Arts, she warmed the hearts of the judges and became Miss Nevada Pre-Teen United States. I've been searching for years for a real school that can provide all of the classes we are interested in and SCSOPA does just that. With curriculum including acting, modeling, dance and voice over, the variety of classes here have been absolutely amazing. Malaya is currently enrolled in the runway modeling class and will definitely be registering for more. My daughter is being taught by some of the best in the industry and she cannot wait to explore more classes offered at SCSOPA. We drive an hour and a half to get there and it is well worth every minute!"
~Malaya's Mom
What it Means to be an IB School
SCVi is part of a global network of schools that offer learners the International Baccalaureate program. Being an IB school means committing to its core principles structured around the 10 Learner Profile attributes. IB learners are inquirers, knowledgeable, thinkers, communicators, principled, open-
minded, caring, risk-taking, balanced and reflective individuals. These qualities go beyond intellectual development and academic success and prepare students to live effectively in the world.
The Diploma is made up of six subjects which covers languages, humanities, science, maths and the arts - ensuring that learners are given breadth and rigor in their learning. IB learners are additionally required to participate in community volunteer work and physical activity to reinforce the relationship between mental and physical health. This means that SCVi learners are global citizens, committed to making a difference and challenging themselves. It makes this learning environment one of intellectual curiosity and possibility and it enables SCVi to forge connections with global communities including Puerto Rico, Israel and China.
ileadsantaclarita.org
Hundreds of dogs, cats, puppies and kittens will be available for adoption at the 19th Annual Bow-Wows & Meows Pet Fair held at Newhall's William S. Hart Park on Sunday, October 13! Bring your fur-babes! Well-behaved dogs of any breed may accompany their owner to the fair provided they are leashed (non-retractable), at least 18 weeks of age and fully vaccinated.
All seven Los Angeles County Animal Shelters will be present, offering discounted adoption fees of just $30 - and their veterinary team will be on hand to answer questions from new adopters. Every County shelter pet is spayed or neutered, immunized, microchipped and ready to go home immediately. Adopters are gifted a special "I've Just Been Adopted" bag with over $300 of free goodies and services for their new family member compliments of Bow-Wows sponsors and vendors.
Entrance to the family-friendly fair is free and activities include:
Expert dog agility performances at 11:30am and 2:30pm
The Famous Fun Dog Show, with categories ranging from best vocalist to mystery mutt to pet-owner look-alike at 1:30pm (Enter your dog for $10, winners receive $50 and bragging rights!)
Food Truck Court with delicious dining options, including vegan and vegetarian
Shopping opportunities ranging from premium pet food to fantastic pet accessories with fun, unique vendors like artists, a pet psychic, pet-lovers clothing and jewelry
Low-cost vaccines from TAGS with free Rabies shots
Free photo booths
bowwowsandmeows.org
It's "Responsible Dog Ownership" Month
Get the Kids Involved in Caring for their Furry Friend
Put older kids in charge of meal time for Fido. This is a great time to talk pup and people nutrition, too!
Even small children can help with bath time, which should be regularly. Check for abnormal scratches, bumps, fleas and other abnormalities - all easier to see when the hair is wet and flat against the body.
Just about everyone could use more time outside. Stash the video games, grab the leash or a ball and clock some exercise!
Make it a Happy Halloween for their Teeth
Trick or treat, here's something sweet! "Halloween" is synonymous with "sugar," but that doesn't mean it has to lead to cavities. Be smart about sweets with these tips:
Have kids sip water as they munch. H2O will dilute sugar concentrations in the mouth.
Fill them up with a healthy meal before they take to the streets. That will discourage overdoing it on the treats in transit.
Yes, set a limit on the sugar! After you've checked their bags to ensure that all treats are in manufacturer-sealed, undisturbed packaging, give them a limit on how much loot they get to keep - and, if applicable, how many pieces they're allowed per day.
No matter how tired they are, they have to brush and floss before bed on Halloween. This one's worth supervising, even for older kids - sticky candies need plenty of manual motivation to be removed from teeth.
Dr. Marvin Tong, DDS 268-6284